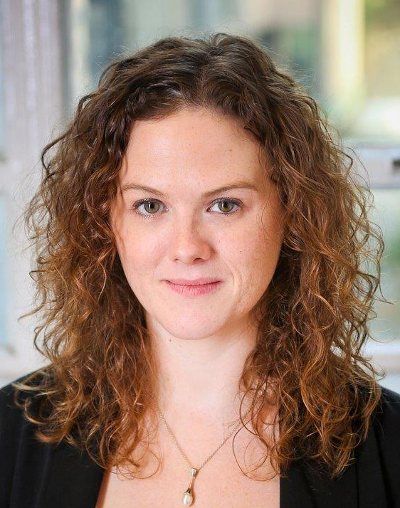 Hello Emma. Tell us what's been happening recently at The Whitehouse Consultancy?
The Whitehouse Consultancy has been going from strength to strength recently and we have continued to grow and flourish, even when much of the PR and public affairs industry has struggled. I think the reason we've been able to do so well is that we really are customer focused – all of our consultants know that delivering the best possible service for our clients comes above everything else.
In terms of the work that we've been doing, we've had some really interesting projects and clients recently. One project that stands out was National Obesity Awareness Week. The National Obesity Forum came to us because they wanted to create a vehicle for raising awareness about obesity and how it can be addressed. The challenge was to create an awareness week that would gain significant public and political interest and would help to shape the debate going forward and to set it up to be an ongoing, annual event.
It was a phenomenally successful week. We brought together an alliance of charities, leading businesses and brands, and respected academics. The Nation Obesity Forum report we launched the week with was reported in almost every national media outlet and talked about for the duration of the week. We ran a healthy living competition for children that was supported by Disney and organised receptions in Parliament (addressed by the Minister) and 10 Downing Street. We even had Premiership football clubs promoting obesity awareness during their match days.
What is special about the agency's approach to PR?
The Whitehouse Consultancy's approach to PR is shaped quite strongly by our background. Chris Whitehouse set up the Whitehouse Consultancy in the 1990s as a political consultancy, offering public affairs services and helping our clients to engage with and influence political and Government stakeholders across the UK and Europe. However, one of the best routes for influencing political stakeholders is through the media they consume and by engaging with public opinion, so PR quickly became part of the service that we provided for our clients. Over the past five or six years, however, our PR capacity has grown into a distinct standalone service which accounts for a growing percentage of our business. But the public affairs roots do still show in the PR work that we do.
We take a very integrated approach to our work, ensuring that our clients get the best possible service to meet their needs and drawing on a wide range of media and influencing routes. Our PR work is also very outcomes driven – we don't think that column inches are the be all and end all of PR. Our clients have something they want to achieve – sometimes that's better brand recognition, but often it's more specific than that, or they have more specific audiences that they want to reach. Because the approach we take is about achieving actual objectives, rather than just meeting KPIs, our PR work can be very strategic. This sometimes means creating a story that will secure widespread national media attention across various titles and platforms, but also securing exclusives with particular publications and ensuring our clients are contributing opinion and comment pieces to the titles most relevant to the decision makers they are engaging with.
What future plans are there for the agency?
The future plans for the Whitehouse Consultancy are to continue to develop the services that we offer for our clients, while maintaining the high quality of service that they receive. We have been expanding our service offer, moving from straightforward political communications in the early days to now offering full political consultancy, PR, crisis communications, events and campaigns services.
Who are some of Whitehouse's most well-known, or respected clients?
We have a real mix of clients, from large international businesses to very small charities and trade bodies. In terms of the most well-known or respected clients, we do a lot of work within the healthcare sector – working with names such as Virgin Care, who we've been working with since before they were Virgin, actually. We also provide the secretariat for the All Party Parliamentary Group on Media, which means that we work with all of the group's members, including the BBC, ITV and Channel Four.
However, some of our smaller clients are also incredibly well-respected, even if they're not as widely known outside of their sector. The Association of Educational Psychologists, for example, is hugely respected in the education sector. Working with them, we've been able to really see the difference that they are making, especially for those children who are most in need of support. Being able to help them to do that is just as rewarding as working with our bigger clients.
How does the agency structure its teams for client work?
Each of our clients has a dedicated team to deliver all the services they need. These teams are determined based on what expertise and experience is required. Our PR specialists work across all of these teams, ensuring that the integrated approach that makes our service so successful is maintained throughout the business. I and/or our head of public relations Chris Rogers head the teams that work on exclusively or predominately PR-focused work, although we often bring in expertise from our political consultants as well, to ensure that all angles are covered.
Do you find yourself competing with PR agencies, advertising agencies, in-house teams and freelancers? Is it a crowded market, and if so, how do you stand out from the crowd?
I think it can be quite a crowded market and we are all competing with one another to some extent. But I also think that the Whitehouse Consultancy offers something a bit different and there are fewer agencies that do that. If an organisation wants more of a marketing-based approach to PR, they'll probably go somewhere else. What they come to us for is more targeted influence or for issues that are quite complex and policy or regulatory-focused.
As in any crowded market, the trick is to differentiate yourself. And we've been able to do that. We are continuing to grow and we've got a lot more room to do so, but we won't be moving away from the approach that makes us special, and our clients appreciate that.
What's the best practice you've seen from a PR? And the worst?
Best practice is difficult – there are lots of talented practitioners in the industry. A recent favourite of mine is how the medical profession have mobilised against the NHS patients database. There was excellent use of comment from senior clinicians to make the big picture points and the use of individual examples (e.g. doctors warning they'd lose their surgeries if they didn't submit their patients' records) to prevent the argument being too abstract.
I think that one of the worst practices in PR is still the follow-up call that many agencies make junior staff do – I remember having to do it myself, actually. The busier my work day gets, the more I appreciate how much it must annoy a busy journalist to get endless pestering phone calls reminding them how email works – "I emailed this to you, I wanted to make sure you got it".
The truth is that if a story and the pitch are good enough, the journalist will take it. Plus, I think it's just the most awful job to get a junior PR consultant to do – they won't achieve anything with it, and it can be a very depressing way to spend hours of your day.
Since you started working in PR, what changes have you seen in the industry?
I think that there is a slow but steady realisation that PR professionals need to be at the heart of the decision-making process of a business. We often advise the senior teams or board members of organisations directly, and this helps them to make the right decisions for their business.
What are your three tips/rules to building and maintaining strong relationships with journalists?
1. Understand your audience. Know instinctively whether a story will be of interest to the people who consume their media. Not understanding their target market is one consistent bugbear for journalists.
2. Invest time and energy into relationships with journalists. The days of three-hour lunches on Fleet Street might have gone, but making time to regularly catch up with your key journalists is still important.
3. Be realistic and don't commit to anything you can't deliver. Nothing annoys journalists more than the promise of a story that doesn't then materialise.
And what advice do you have for journalists looking to build relationships with PRs?
Less cynicism would be good. All journalists have had bad experiences with PR professionals – and vice versa! – but that doesn't mean that all PR professionals are the same. A good PR professional can provide a journalist with information, figures and comment to which they might not otherwise have access. They will also be able to provide high-quality copy (including comments from clients).
What media do you seek out first thing in the morning?
I listen to the Today Programme first thing in the morning. It provides a good digest of the important news of the day and helps me to put my thoughts in order for the rest of the day.
What's the first rule of good PR?
Never say anything you wouldn't want to see in print.
The Whitehouse Consultancy team can be found tweeting @Whitehouse_01.