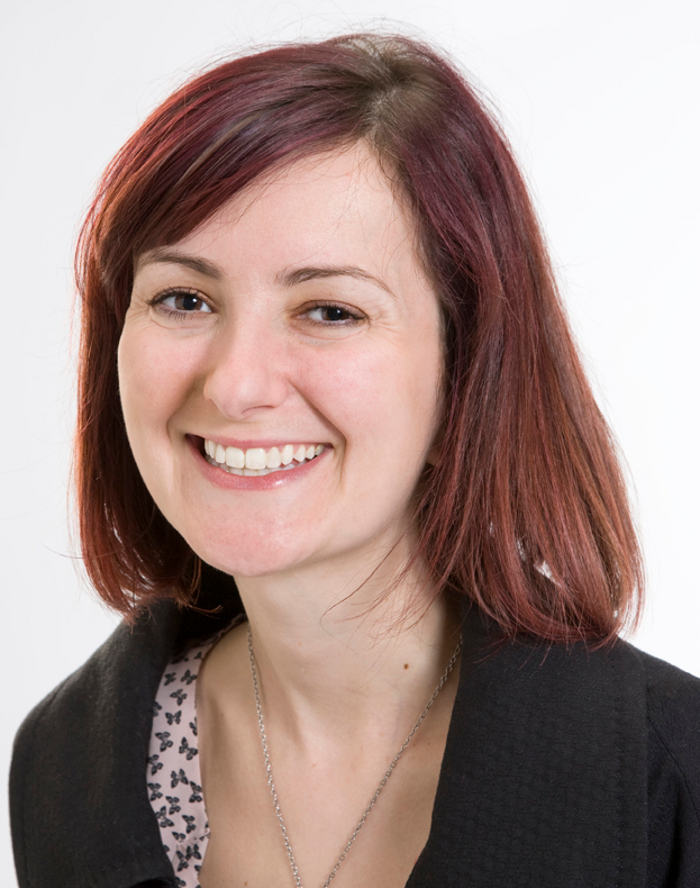 About the agency
What's been happening recently at Crafted?
It has been very busy at Crafted over the last 12 months. As our agency continues to expand we have taken on an additional nine staff across different services in 2012, taking our current total to 37.
We were named as the UK's fifth Fastest Growing B2B Marcomms Agency by B2B Marketing magazine in October and were recently listed in the Suffolk Future 50, a list of the most entrepreneurial companies that are making a substantial contribution to economic recovery in our county.
Across the agency our client wins are continuing every month. The most noteworthy recent wins being search contracts for Generator Hostels and adventure travel brand Dragoman and a user experience design project for independent insurer PolicyBee.
Over the past year we have taken on several pure PR clients, from biotech businesses, manufacturers, IT service providers and a local charity to those operating in the transport industry.
What is special about the agency's approach to PR?
Our public relations extend far beyond exceptional media relations to seamlessly integrate both online and offline PR and position our clients in front of the audiences that matter to them. We carefully craft bespoke campaign strategies to match our clients' industry, size and message, selecting the most appropriate tools within our armoury for each individual case.
What future plans do you have for the agency?
We want to continue to grow our agency and, in particular, develop our PR division by continuing to offer a blended approach to traditional and online PR combined with search engine optimisation.
This will ultimately see new client wins and the expansion of the PR support team.
About the industry
How best can the traditional PR world (or at least what's left of it!) continue to encompass digital PR?
Actually, it was only a matter of days ago that the FT announced its intention to cut 25 'traditional' editorial roles in favour of those more conversant with digital media as a means of both sourcing and communicating 'scoops'. Digital PR certainly cannot be ignored or simply 'encompassed'.
Any PR has to look at each individual campaign and decide which of its tools are best suited for delivering a certain message – the balance of traditional and digital PR is very much going to depend on a host of factors.
Certainly, in terms of search, PR is playing a pivotal role. Algorithmic updates such as the penguin and panda have played into the hands of brands and more traditional PR led link building activities. Also, the role of social media as a discovery and organic ranking signal has placed a greater emphasis on PR.
How do you think the PR industry on the whole has coped with the rapid change to digital? What's next on the horizon?
The skill set involved in 'traditional' PR really is not that far removed from digital. It just depends on whether the PR in question is prepared to embrace change.
A first-rate PR professional knows that it is not just about being a communications adviser, but it is the specific strategies you use when you act as the go-to between the client and the media, irrespective of the channel.
Regardless as to whether the target media is online or offline there is a specific process we go through. This includes thorough research of the client and their company and their acts of goodwill, evaluation of the current strategies, the needs of the target market, and other factors that must be known to create a natural message that aligns with the company's objectives.
In your opinion, what are the main challenges facing the PR industry today?
Content must be real and valued by your community in order to create brand advocates, but there still seems to be an industry-wide disconnect between on and offline.
There is such inordinate potential for a direct industry-wide relationship between PR and SEO. Although the skills of an SEO and that of a PR are very specific, only those wishing to immerse themselves in the two disciplines will shine through.
About clients
Who are some of the agency's most well-known, or respected clients?
As we offer bespoke online marketing, most of our clients tend to be market leaders within their industries, each wanting high quality and tailor-made solutions that help to keep them at the top of their game.
For example British fashion designer Suzannah (who has dressed celebrities such as Pippa Middleton, princesses Eugene & Beatrice for the Jubilee, Paloma Faith, Nelly Furtardo, Alex Jones and Katherine Jenkins. Her clothes are now also in a range of stores, including Matches and Harvey Nichols).
Further clients include Workspace Group PLC, online fancy dress retailer allfancydress.com, price comparison provider for home movers, reallymoving.com (recently featured on Moneysavingexpert.com), Adnams and International waste management company Environmental Biotech, servicing McDonald's and Whitbread Group.
Tell us a time you devised a campaign for a client through SEO/social media – what was the brief, the approach, and the result?
Crafted conducts on-going search marketing activity for reallymoving.com, a unique quote comparison website for home moving services, with the aim of driving traffic to the site through links and organic search and increasing the volumes of quotes it generates for customers. After initial research, we identified a gap in the market for moving advice and consequently formed a comprehensive content strategy to fill this gap with a range of innovative online resources. As part of this, we created a library of moving advice articles, a number of free downloads, including a 'First Time Buyers' Guide', and a 'Moving Checklist', as well as the UK Moving Trends report. This document utilised 'to' and 'from' postcodes submitted in quotes to identify the most and least popular places to move to, up-and-coming towns and sticky areas (places where residents usually stay put), which enabled us to target national newspaper websites, estate agents and other moving sector sites through online outreach.
This activity resulted in a dramatic increase in organic search traffic and went on to take Bronze in Sites and Search category at the Fresh Awards last year. What is more, we have recently rebuilt and redesigned reallymoving.com, reviewing the overall architecture of the site to ensure that the content could be located more easily. We also have more search activity planned for 2013.
What advice would you give to recent business start-ups on their PR strategy?
Building an attractive business offering should always be followed by a varied promotion in order to drive relevant enquiries and potential sales. A combination of campaign activity, including copy-lead PR, social media and search engine optimisation should be a given.
About Journalists
Is there anything the agency is particularly experienced at when helping out journalists with their stories?
With most of our PR clients we get approached frequently by journalists working within specific industry sectors for feature-length articles placed both on and offline. One of the reasons we get directly invited to guest-write is because we have a team of copywriters able to prepare informed pure editorial on fairly tight deadlines.
What are your three tips/rules to building and maintaining strong relationships with journalists?
1. Always respect their time pressures (only ever phone when you have got something important to say that will be of interest to them).
2. Pay close attention to a particular journalist's 'house-style' – this maximises your chance of getting copy printed verbatim so to speak.
3. If contacting a new journalist, do your research first.
If you could ask a journalist one question out of the ordinary, what would it be?
What is the most interesting story you've ever written – journalists lead fascinating lives and have met countless people along the way.
About you
What media do you seek out first thing in the morning?
Probably BBC Breakfast, closely followed by the live news feed I have set up on my iPad.
Name three guests you'd invite to a dinner party and why.
The late biographer and investigative journalist Gitta Sereny probably does not count, but I would have found it extremely interesting to meet him given his ability to write with complete unbiased and somewhat brutal honesty about some highly controversial subjects.
British broadcaster and naturalist Sir David Attenborough would certainly receive an invite, given his fascinating contribution to broadcasting and film-making. His incredible career watching wildlife would be a captivating talking-point and would undoubtedly be remarkably interesting.
English television personality, Karl Pilkington's comic persona would certainly bring eye-opening and humorous stories about his travels to the dinner party. Inviting T.V's most reluctant traveller would ensure laughs would be had (probably at his expense) about his woeful tales from around the globe.
What's the first rule of good PR?
To listen – listen to your clients' needs and those of the media.