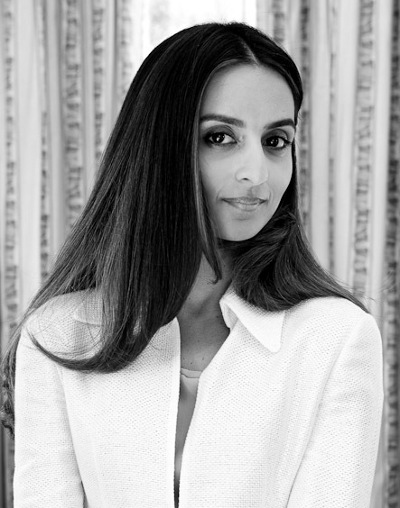 About the agency
What industry sectors does Curzon specialise in?
Art and design, charity and public affairs.
What is special about the agency's approach to PR?
Curzon PR is quite special in that we don't limit ourselves to one area of PR alone, so we don't work solely in art, or in beauty. As we are multi-disciplined and have great diversity in our skill set, we bring a much wider viewpoint to our projects and I feel that this benefits our clients enormously. One of the aims of PR is often to widen and raise awareness of a person/event/institution beyond its current parameters and our wider experience and databases help enormously in doing this.
How are you gearing up for the London Olympics? Are any of your clients involved?
One of our clients, Securing Asia 2012, a counter-terror and homeland security conference being held at the Queen Elizabeth II Conference Centre in June, will be hosting talks and workshops that address the security measures instituted for the London Olympics. Other than that we are not involved, except as proud Londoners, of course.
What qualities do you look for in new recruits?
One of our biggest challenges is finding appropriate staff to serve our clients at the level that we and they would expect. We have found that it is best to recruit directly from our intern base, and to that end we constantly work with interns within our organization. We offer no less than three month internships and in that time it becomes quite evident who is going to be a valuable and committed employee and who is not. We look for punctuality and consistent attendance as a very basic minimum, but you would be surprised how hard even that is to get!
Beyond that we look for those that show dedication and commitment and have a 'can-do' attitude. A good level of IT expertise is very necessary these days, as is the ability to get on with tasks under your own initiative, without having to be continuously spoon-fed. Organisation is also key. PR is a fast-moving and often reactive industry and those who are organised in their work will much more easily be able to handle all the extra reactive stuff that will inevitably come at them.
In your opinion, what are the main challenges facing PR today?
Decreasing PR budgets and an increase in communication platforms result in pressure to navigate effectively and to choose the right communication channels for your clients. New social media platforms emerge, rise and fall and we have to tailor our tactical approach accordingly.
One of the challenges remains the same as always – managing client expectations. Clients at the outset often have unrealistic expectations for their budget spend. They often do not realise that to get into top-tier press, particularly, you need to be, or to do, something that is actually newsworthy! It often requires time and effort from the side of the client as well as the PR agency. It is team work and requires trust; we get the best results when our clients work with us rather than simply delegate to us.
Ironically, we also have a negative image for our industry. Public relations was previously perceived by the general public as an 'absolutely fabulous' fashion PR lifestyle and now the image has been replaced by 'shady government lobbying'. I think it is unfair and untrue and does not reflect the hardworking and professional discipline of the public relations sector.
About clients
Can you list some of your most well-known, or respected clients?
We have worked with interior designer John Stefanidis, the cultural arm of the Ukrainian Government and an Oscar winning client, Mohammad Jawad, subject of 'Saving Face'.
Tell us about one of your clients you recently worked with. What was the company's brief, your approach and the result?
Recently we were hired by Mohammad Jawad, a pioneering British/Pakistani plastic surgeon, whose humanitarian work was the subject of Oscar nominated documentary 'Saving Face'. We were briefed to handle the press following the Oscar nomination and to use this to promote the doctor's wider humanitarian work, with a view to raising awareness of acid burn attacks and support for the victims in particular.
We launched a comprehensive media campaign to promote Mr Jawad's humanitarian work for acid burn victims in the UK, US and South Asian press prior to the Academy Awards ceremony, which resulted in in-depth coverage in The Times and The Guardian initially. Mr Jawad was then covered in publications the world over, from the Washington Post to the Sydney Morning Herald, as well as Spanish, Portuguese and Italian press. India, Pakistan, and Brazil, some of the countries particularly affected by the acid burns issue, all gave him wide coverage, as did South Korea and Mexico, among others.
Once the film won the Oscar for Best Documentary the press was even more eager and within the space of a three month campaign we had garnered coverage in over 90 publications worldwide. It was an honour to work with Mohammad Jawad, who is a passionate humanitarian, and he has inspired us to help selected charities with pro-bono PR.
How do you balance the use of social media and traditional PR in your work?
Social media and media relations (print and broadcast) are handled separately by different team members who specialise in these areas. At the business development stage and further into the strategy session outlining our activity we seek to balance the use of social media and traditional PR, depending on factors such as their target market, their budget and their existing internal communications. Many clients come to us to set up their social media platforms and to advise them on content and then manage them in-house.
What advice would you give to recent business start-ups on their PR strategy?
I would advise start-ups to think about their brand positioning relative to their competitors. What is unique about their product/service or the way they do business, and what is interesting about them? Think about the strongest angles and communicate them consistently in press releases and all marketing materials to deliver the right message to the target audience.
PR is really only effective if it is consistent and strategic. There is little point in going in for PR unless you can afford to sustain it. There are many social media platforms that have been kicked off in earnest and within months, abandoned. What message does that give the market about you and your business? Apart from an opening event to let your target clients know you are there, PR done for a couple of months or sporadically is a waste of money. Clients will not remember you, on the whole, unless they are regularly exposed to your name and your products/services.
For this reason we do not undertake PR contracts for less than a six month period. It takes at least that amount of time to prepare the marketing materials and then to begin to get the public to take notice. Also, businesses should be careful not to confuse PR with advertising. We can never guarantee what results can be gained, or indeed even what slant journalists may give to your press. It could be positive but as it is not 'paid-for advertising' it could turn out negatively, in the worst case scenario. A case in point would be an art gallery, for instance. If the quality of their exhibitions is not good and they are badly received by the arts press and critics, then no amount of PR will turn that into a positive review.
About journalists
Which areas of the press do you communicate with the most?
As we have such a broad base of clients, we work with a hugely diverse range of publications from national consumer press, to trade press, to luxury, women's interest and ethnic minority press. We also work heavily with international press across Europe, the USA and India/Pakistan/Middle East.
What can you offer to journalists seeking a story on one of your clients?
We find we have particular success with journalists as we tend to send out very concise and tight press releases and are then highly responsive to incoming enquiries. We appreciate that journalists are on the whole extremely busy people who are inundated with tons of random information daily, and we try not to add to that unnecessarily. We also appreciate that they work to tight deadlines and so if they require information or pictures, etc. to be sent to them it should be done without the need for repeated requests and in a timely and efficient fashion. Packaging our clients/projects has provided us with an unusually high success rate in bringing in top-tier press.
How do you build and maintain strong relationships with journalists?
Contrary to popular belief, top-tier journalists are often too busy to be wined and dined, though the odd good press junket does not go amiss. What they really need is concise, well-drafted, relevant information to be sent to them and followed up in a considerate manner. I think the higher up you go in the pecking order of press the more true this is.
In your experience, do you think the relationship between journalists and PRs is always harmonious, or is it more of a love-hate affair?
I think journalists quite rightly have a dread of bothersome PR people who hound them for coverage when either the person/event they are promoting is not newsworthy, or not relevant to the journalist they are approaching. I have found an extremely harmonious and symbiotic relationship can be forged if you are realistic in the press you are trying to achieve and in taking care to research the relevance to the journalist you are approaching.
About you
What media do you seek out first thing in the morning?
I read The Times on my iPad, watch BBC News on TV and then check my Twitter feed.
Are you involved in any other projects?
I am the editor at large for Epicurean Life as well as contributing editor for Bond Magazine.
I'm currently on the advisory board of Friends of Barisan Nasional UK (FBN UK), which enhances private sector bilateral trade relations between Malaysia and Britain. I am on the fundraising committees for India educational charities Soham for Kids and Seva Mandir, as well as Women to Win, a fundraising initiative to elect more women candidates to parliament, and Mad Hatters Show, in aid of The Children's Trust.
Name three guests you'd invite to a dinner party and why.
Edward Louis Bernays, because he was considered by many to be the 'father of public relations', and it would be fascinating to hear how our discipline was born.
Niccolò Machiavelli, author of 'The Prince', to discuss political strategy in the 16th century and today, and his take on the current political players and their strategy.
Steve Jobs, to help me figure out how to sync my iPad with the cloud properly.
If you could work anywhere in the world, where would you go and why?
South Asia, as I love and understand the culture and the region is going through huge economic, political and social upheaval, which interests me.
What's the first rule of good PR?
Smile.