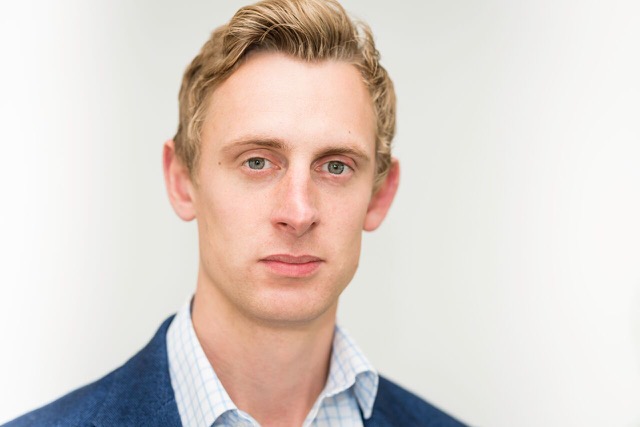 Co-Founder and Creative Director of a PR and digital agency with offices in London, Wales and Scotland, Frank Marr is regarded as one of the industry's brightest stars. Named in PR Week's '30 Under 30′, Frank has been behind numerous world-class campaigns and helped shape an agency built on hard work and innovation. He's the PRCA Travel & Tourism Chairman and an occasional PR lecturer at Regent's University.
English Tourism Week runs from 17 – 25 March. What do you think are the top things that England has to offer tourists and where is your favourite place to visit in England?
Quality hotels, an outstanding coastline, fascinating history, diverse culture and an abundance of activities all make England the ultimate staycation option. My favourite place to visit has to be Cornwall, as it offers some of the UK's best surfing along with beautiful coastal landscapes.
You are involved in organising a lot of press trips, what has been your best experience so far?
We organise a wide range of press, trade and influencer trips. All our clients offer incredible experiences so it would be a challenge to name one, whether it's the mighty Alps, exploring a fascinating city or being by the coast I always enjoy trips planned by our agency.
AM+A offers internship positions, how involved do interns get with campaigns and client projects? 
Our internship programme allows individuals to develop and learn as much as possible within a professional PR role. We expect our interns to support the team on campaigns and projects. Having previously worked as a teacher and university lecturer I feel the best type of learning to support theory is working within a team, being closely mentored and learning from given tasks.
One of your clients is Slovenia Tourism, how do you go about promoting a whole country?
We focus on seasonal promotions and campaigns. The key to destination PR is following a planned strategy set the previous year with quarterly objectives and then working towards campaigns with four to six months planning time. Campaigns are always an element of our work, at the moment we're working on the world's first ever World Bee Day taking place on the 20th May which has been officially recognised by the UN.
What is the biggest crisis you've had to deal with and how did it go?
Our team members were involved with crisis communication for the Foot and Mouth disease in 2001 as part of a global response strategy. We've also been in situations such as a bomb scare on a flight heading to one of our destination clients, but thanks to pre-prepared resources our responses to these situations were immediate and strategic.
What are some of the big issues that affect travel PR?
Often travel PR techniques tend to lag behind modern, multidisciplinary agencies. Tactics don't change with the times and most travel PR agencies tend to rely on traditional PR methods. Ideally there needs to be more of a mix. Organisations like the PRCA group aim to improve standards, push for more campaign ideas and increase investment from travel and tourism organisations. At AM+A, we're always looking to provide our clients with campaigns that have a big impact within the media and generate more digital engagement.
What do you see as being an opportunity for travel PR in the future?
Travel PRs are lucky enough to have huge resources on offer, destination PR gives you the opportunity to work with hundreds of different businesses. Therefore, there are opportunities to really think outside the box and be as creative as possible. The ease of creating quality content and utilising digital software online should create opportunities to generate some exciting online and offline media.
Follow Frank Marr on Twitter – @frankmarr7
Find out more about AM+A Marketing & Media Relations