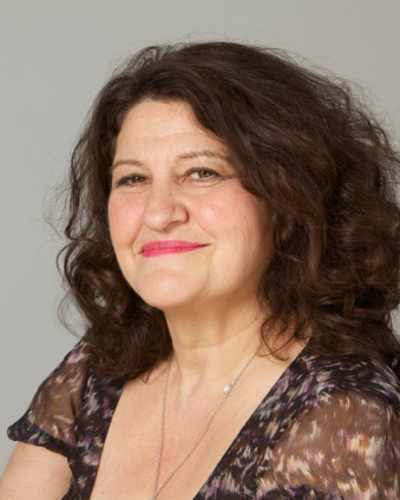 About The Skills Show
What is The Skills Show and what has been happening in preparation for the next event?
The Skills Show inspires and transforms young people's lives through a series of interactive events held across the UK, changing the way that they think about skills, training and apprenticeships. Our national show, which will be held for the second year at the NEC Birmingham from 14-16 November 2013, is the UK's largest skills and careers event.
Planning for the 2013 event is well under way, and we are also finalising details of an inspirational campaign to support both the national and regional events which we stage.
What is the show's ethos/philosophy? Is this central to your PR work?
The company is all about inspiring young people about skills, vocational training and education and demonstrating the value that the sector can add to their lives. All that we do is based on an experiential careers model, believing that it is much more effective to learn when doing something rather than being told something. The same ethos is definitely at the focus of our PR activities for both business and consumer audiences, encouraging our target audiences to get involved and engage with their end users – it's all about inspiring them!
How does the organisation use social media to reach and engage with its intended audience?
Social media is hugely important to all that we do and is the key channel which we are now developing, particularly as much of our core audience (13-18 year olds) do not consume high levels of traditional media. We will be using it as a cornerstone of our upcoming campaign, and already use social media platforms to spread our messages to our other target audiences – parents and teachers, sponsors and influencers – as well as the broader world of education, careers and training.
We are currently employing regular calls to action across Twitter, Facebook and LinkedIn to engage with and recruit the team of 800 volunteers which we need to help us run the national event, and reinforce the importance of careers advice and our events with our target audiences.
Our focus is now moving to our end user, encouraging them to help us by creating and sharing content and involving them and their peer groups to become advocates for our programme of activities.
What future public relations plans do you have for the organisation?
Loads! PR is a critical channel for us, and a major focus for our marketing and communications activities moving forwards. We also need to bear in mind that we are still a relatively young organisation, so awareness building activities are key to our future success. We are employing a range of tactics to introduce the brand's ethos and benefits to a new audience of influencers, with the aim of encouraging them to talk about the national and local events, and the wider topic of skills, with their readers, and attend themselves. As with all the public events we handle, our focus is on involvement and interaction – we are all about seeing and doing!
We are also looking to engage with famous faces in the world of skills, including our patron Theo Paphitis, to build awareness and drive interest among young people – a notoriously difficult group to impress and engage – and using their involvement to drive home the broader message about the value of vocational skills and education. Finally, we are working with the education and training sectors to reinforce the value of their involvement with the national and regional programme of events. And look out for some really exciting initiatives from The Skills Show later this year, as we move towards our national event, which are definitely set to make the headlines!
About the PR industry
What's the benefit to doing PR in-house compared to using an agency?
At The Skills Show, we do both – with so many audiences and so many messages, it would be impossible for one person to cover all areas! Our in-house PR manager works alongside our agency, Manifest Communications, to generate lots of creative ideas and loads of coverage. From a personal point of view, I am relishing the opportunity to get totally immersed in a role which can genuinely change peoples' lives – and there are so many different strands to the job that I am constantly challenged and energised by what's going on. No two days are the same!
Measurement and ROI is a major issue in the industry. How do you measure the effectiveness of your campaign?
Measurement and ROI are both hugely important, particularly as The Skills Show is a not-for-profit organisation which needs to make every pound count. We use both quantitative and qualitative measurement tools for our activities, to ensure that everything we do is reaching our target audiences as efficiently as possible.
How do you think the PR/journalist dynamic can be improved?
In my opinion, journalists are now more receptive to PR approaches than they were even five years ago – possibly because of the increased pressure for new and interesting content that the onset of the digital world has created. Personally, I have always worked closely with journalists at a strategic level and to establish partnerships which can help us both achieve our goals – I see this as the most profitable, and satisfying, way to work.
About your work
Tell us about one initiative/campaign you are working on at the moment. What is the brief, the approach and the intended result?
The introduction of The Skills Show, with all its many facets for interaction with the public, to long lead media like men's and women's magazines, is a big challenge at present – the brief may sound simple (to generate coverage for the national event with the consumer media) but the combination of our Birmingham location (The Skills Show takes place at the NEC Birmingham in November) and the fact that most journalists are unaware of the event (this is only our second year, and no communications were implemented with this sector of the media in 2012) means that it is a challenging brief!
In order to bring some of the excitement and involvement of the national event to journalists, we recently staged an interactive event for consumer journalists which gave them the chance to try new skills areas from creation of stage make-up looks to mobile robotics. Information about the national and local events was distributed as part of this event, and one-to-one briefings were held about the role and importance of vocational skills for young people, with emphasis on the guidance that parents and teachers can provide.
Individual desk briefings are now being implemented for those unable to attend on the day, and a second event of its type will be hosted in early September for short-lead national and consumer publications, as well as broadcasters.
In addition to generating column inches about The Skills Show, and driving registrations to the free national event in November, we are also working to change peoples' perceptions of vocational training, education and careers and this activity is intended to widen awareness of the huge range of different opportunities currently available to young people.
How do you handle negative press and what's your approach in a crisis?
The Skills Show has a wealth of positive stories to tell, and our offering fits very closely with the need to enable young people to explore every career option before entering into the world of work. However, we have to be mindful that not every story will always be positive, and so prepare accordingly.
At The Skills Show, we have an extensive crisis management Q&A document and protocol already agreed, which is regularly updated so that we can plan for any eventuality. In addition, our brand spokespeople have regular refresher sessions in handling the media, so that they are prepared should problems occur. We keep close to ongoing stories and journalists and have draft responses ready for those which we may need to comment on. We have a full incident handling procedure to deal with urgent issues, should they occur.
Working closely with journalists can only build a better relationship and hopefully prevent negative coverage, although, in the unlikely event that problems occur, it is always imperative to stick to the agreed responses and not be drawn into commenting outside the scope of the issue.
About journalists
Which areas of the press do you communicate with most and which outlets or journalists do you find you work with the most often?
At The Skills Show, we have an exhaustive list of media contacts across a wide variety of sectors – ranging from further, primary and secondary education titles through to local newspapers and broadcast media, men's and women's consumer magazines, national broadcasters, bloggers and websites.
What can you offer to journalists seeking a story on the company?
We have the most fantastically rich content for journalists to access. Obviously, we have a wealth of information and case studies available to journalists about the importance of vocational skills, and the opportunities available to young people just starting out in the world of work. However, we can also offer journalists access to the insights and attitudes of more than 75,000 young people and can clearly demonstrate and measure the impact and value that a 'lightbulb' moment can have with this age group when they discover their career opportunity.
Spokespeople, including our patron Theo Paphitis, are available for comment, and of course we would welcome any interested journalists to visit the national event in November, or perhaps a local Have a Go event, with the annual programme starting in September. There is also the opportunity for journalists to try out new careers with many of our corporate partners – these could range from creating a new landscape garden through to building (and sitting in) a Harrier Jump Jet, constructing a house or creating avant-garde fashion looks with a young designer.
What are your three tips/rules to building and maintaining strong relationships with journalists?
1. Get to know and understand the journalist's areas of interest and possible areas of joint activity, to develop mutually beneficial relationships at a strategic level.
2. Understand the news agenda and how the brand messages work in that arena: providing content which fits with editorial priorities helps to build interaction and mutual co-operation between the team and the journalist concerned.
3. I am a great believer in adding the personal touch whenever possible, and encourage our team to keep notes of conversations and refer back to them before making the next call – sometimes, referring back to the most innocuous comment makes all the difference to reinforcing an ongoing relationship – it's something that our PR team is very good at.
About you
What is your career background?
After my ambitions for a career on the stage were dashed, I discovered my knack for combining creative and strategic thinking in a range of PR and marketing roles, working with brands ranging from Cartier to the BFI, the Department of Education and now The Skills Show.
Name three guests you'd invite to a dinner party and why
1. David Bowie – if we could get him on a plane from America. I have loved him for years!
2. Dame Helen Mirren – a smart, irreverent, funny woman who would undoubtedly entertain us all.
3. Heston Blumenthal – a witty, intelligent guest who could also help out with dessert if necessary.
What is the best piece of business advice you've ever been given?
You have one mouth and two ears – use them in the right proportion.
Find out more @SkillsShow.