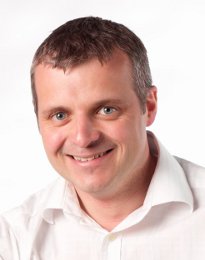 In today's PR interview we meet Gareth Clements, director and co-founder of Rumpus. He tells us about the evolution of the company, the importance of social media to PRs and why it's important to listen.
About the agency:
What industry sectors does the agency specialise in?
When I started the agency with my business partner Paul Evans, we specialised in FMCG, particularly drinks, as we had spent most of our combined time in the beers, wines, spirits and soft drinks sectors and we had an understanding of the infrastructure of those industries. As the agency evolved and new people came into the business our knowledge as a team grew and we initially entered into other related sectors such as hospitality, catering and leisure. The momentum and pace of change grew, as did our success; we now have clients in sectors such as recycling, waste and water, energy, telecommunications, housing and property. We found very quickly that if your communication needs to be heard and you understand your listener then a PR should be able to achieve success in any sector over time.
What is special about the agency's approach to PR?
Our approach is simple and honest. Rumpus never over promises and we will only work with a client who is prepared to work with us. PR is a two way communication and we always ensure that we have a plan in place before we undertake any project. We firmly believe at Rumpus that implementation is the key to success; yes, we develop strategies for our clients, but the best strategy in the world is useless if you cannot implement it. We have a fundamental policy that I am sure is key for our industry; we always put our client first and treat their business as if it is our very own.
How do you ensure your clients get the right coverage in the press?
It is imperative that clients get the correct coverage at the right time. At Rumpus we have a policy that news has to be strong and is integral to our clients' strategy for communication. If those two boxes are not ticked then we stop there. There is no point trying to make weak news strong. In order to turn a journalist on to the story, this attitude does no favours for the client as well as the reputation of the PR. We spend a lot of time with our clients working on the right news stories and developing future ideas.
What has been the biggest challenge for the agency?
We have been and still are in challenging times; however, we all must focus on what is possible for our sector. PR can be seen as a luxury and in times of fiscal pressures budgets for PR have been cut; this has caused many of us to think differently. We all must consider how we provide our service and the extra lengths we have to go to win clients and convince them that PR is an essential strategy for growth.
Companies have to experience the benefits of PR, irrespective of who is providing it; unfortunately, we have come across a lot of anti-PR feeling along the way as past experiences have left a certain bad taste. We are conscientious about what we do and we talk about PR being an essential part of business growth, as opposed to a luxury. We even put safeguards in place for the client to ensure we govern our approach.
About clients:
Can you list some of your most well-known or respected clients?
Environment Agency, REGAIN Polymers, Mr Freeze, Stephensons, the House Crowd, Co-operative.
Tell us about one of your clients you recently worked with. What was the company's brief, your approach and the result?
We received a brief last year for a new service that was going to be launched in 2012, a Shellfish testing service. The service tested for disease including Ecoli, Salmonella and Norovirus in Shellfish. We developed a full brand launch, from brand name creation, brand essence and value definition, through to an e-commerce site and trade launch. We knew the FSA was going to release news on their food safety report early in January 2012. So the trade launch for the new service, a service which can improve food standards and test for Norovirus was timed to go out at the same time. Both stories hit the press the same week; the FSA reporting high levels of Norovirus in Oysters and for us the launch of a site that can reduce scares of Norovirus through regular sampling and testing of shellfish. The overall impact for the low budget launch was incredible.
How do you balance the use of social media and traditional PR in your campaigns?
Social media is here to stay and it has to be embraced by PRs, and I believe that every client will have to be involved in social media to some extent. Consumer-facing clients obviously more so, as opposed to clients who have a B2B strategy; however, they must have some presence – it is the way the world is moving, like it or not! Rumpus encourages clients to be active in social media and we manage this on their behalf. Social media must go hand-in-hand with traditional PR, and form part of the overall strategy. It is an immediate method of direct communication and has to be acted upon. Journalists are placing more and more reliance on social media as a form of communication to PRs.
Which campaign are you most proud of?
This question is difficult for us to answer, we are proud of most of what we do and could not differentiate a one-man-band business from a major client. The one-man-band will pay us very little compared to a full campaign, but when you see the reaction when their business story appears in the press, it makes us proud and proud of what we do.
About journalists:
Which areas of the press do you communicate with the most?
Rumpus communicates with most print and online outlets, although the nature of our client base means that trade press and regional North West press is a key focus. We focus on national titles for our consumer brands.
Which media outlets or journalists do you find you work with the most often?
We deal with many trade journalists for our clients as we have a strong B2B presence; currently we are working on trade communication for soft drinks, recycling and the property trade. A key title for us in general is the Manchester Evening News; we should propose to share their office.
How do you build and maintain strong relationships with journalists?
It is exceedingly difficult to have strong relationships with all journalists that you deal with as a PR. I have a strong belief that a PR should ensure they know what the journalist is writing and how they write; this is a key factor in building a relationship. It is imperative that PRs read previous articles compiled by journalists before picking up the phone to speak to them – this is so important.
I appreciate that we are in a world that is evolving at speed; however, there is no substitute for a conversation or a meeting to ensure authentic integral communication. We understand the pressures on journalists, but relationships are fundamental in life and are a must for PRs… TALK!
How do you think the PR/journalist dynamic will change in the future?
Will the dynamic change between PRs and journalists – it probably will. It is clearly obvious that the media industry has been suffering in this recession, and it has the speed of growth from the virtual world we live in to contend with. Is there a future without newspapers? I think there will be. However, there will not be a future without news and although all news will be available electronically, the PR and journalist will still exist, just in a sharper, quicker format, hence the importance of social media.
About you:
How did you get into PR?
I did not have a traditional entry into PR. However, I gained excellent skills in dealing with people, situations and life in general after 14 years as a Metropolitan Police officer. Life is fundamentally about people and that is a driver for me – people matter. We are on this planet for such a short time and we have to value every relationship that we have with individuals. My love of wine sparked synergies with my business partner Paul Evans, which led to the birth of Rumpus.
Are you involved in any other projects?
I am heavily involved in the project Family. I have two wonderful children who I see as my teachers on this planet. As a business owner your time does get consumed with work; you are constantly thinking of the business as if it is a family member in its own right and needs nurturing. Therefore, the free time that I have I devote to the family and ensuring that we all experience as much as possible when our kids are learning the ropes.
How involved are you with social media?
As much as I am a supporter of social media and the merits for this in our industry, on a personal note I am not as actively involved in social media. I am a people person and I firmly believe there is still a place for face-to-face relationships. To be an effective communicator, you have to be able to listen and listen well, and this can only be done by being with people. But every team needs a mix of skills and at Rumpus we have people that live their days for social media.
What's the first rule of good PR?
A skill which I am endeavouring to perfect and I am sure will take some time… to learn to actively listen.
[img|jpg|Gareth Clements]
[lnk|http://www.rumpus-comms.com/|_blank|Rumpus]