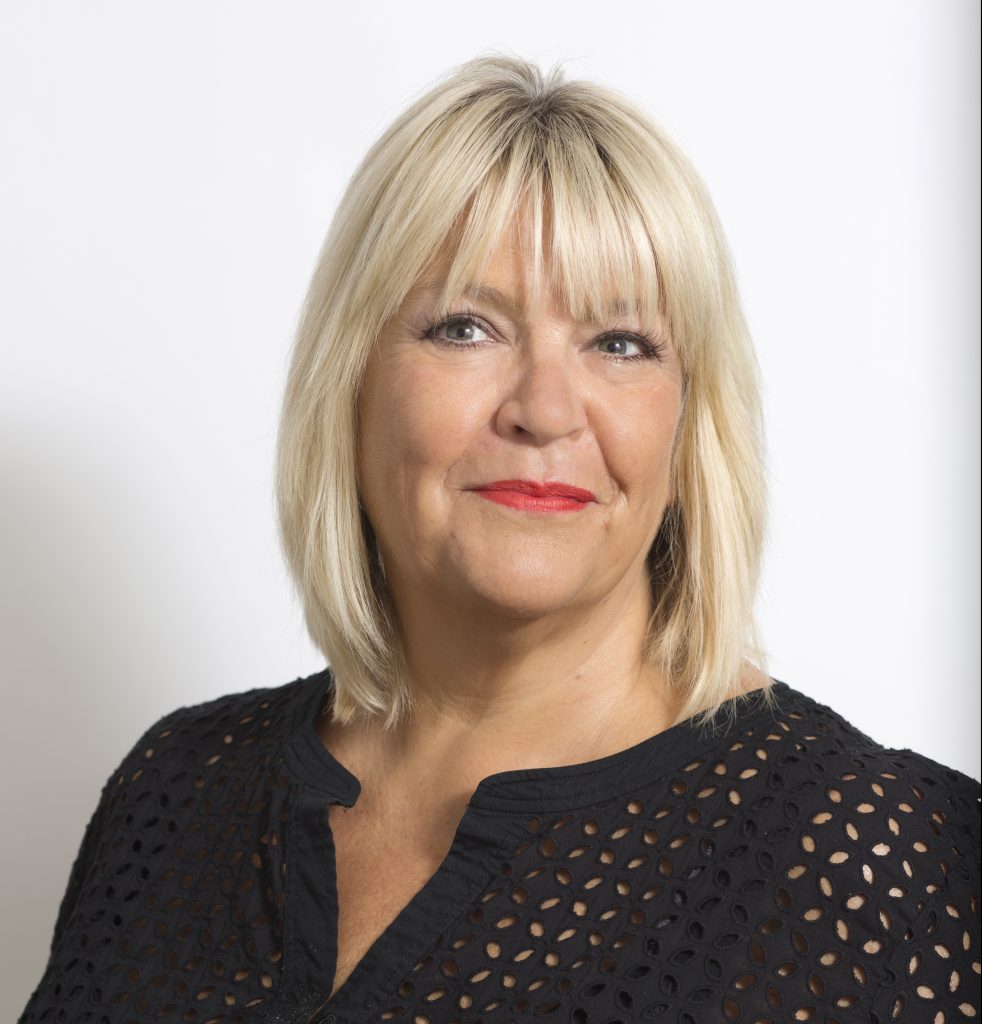 "Diversity as a whole in the media and tech industry is a challenge, and it's clear there is more work to be done when it comes to attracting and nurturing successful women in technology," explains Gay Bell, CEO and Founder of Platform Communications. Alongside running Platform, Gay is part of the Rise Women in Broadcasting Advisory Board, a not-for-profit group helping to raise the profile of women in broadcasting. 
We spoke to Gay to find out all about her role at Platform and some of the challenges facing the PR industry. 
What are the current trends in tech PR and how do you incorporate them in your campaigns?
There are a variety of trends in technology PR that have pushed us to explore new and effective ways to deliver results for our clients. New technologies such as AI and Machine Learning mean that we can target and track the stakeholder journey more closely, and that insight in turn informs how we tailor our campaigns. Whether it's how, when and where we make connections with industry influencers or what type of communication we engage them with. We harness these tactics within our content-driven campaigns and have noted really impressive results.
How do you keep your team motivated when there are big deadlines to hit? 
One of the core values we pride ourselves on is that we're fun. We work hard, but we also make sure we are a great place to work. Our culture is inclusive, and we have a number of policies around flexi-working and tolerance to personal needs to ensure we give every person on the team a healthy work/life balance.
Alongside this, we invest in our employees and favour promoting from within to foster home grown talent. This creates an environment where our team members are motivated by progression and learning, and our senior team work closely with junior members to help them develop further.
It's also really important for us to reward team members for outstanding work – be that winning a prize in the monthly staff meetings or working towards a promotion. We work hard, play hard and celebrate success in style with some really cool summer and Christmas parties!
Why did you choose to join the Rise Women in Broadcasting Advisory Board? 
Being a young woman today is one of the most exciting times ever for our gender. Companies are recognising the value of women in their organisations and the opportunities are so much wider. But diversity as a whole in the media and tech industry is a challenge, and it's clear there is more work to be done when it comes to attracting and nurturing successful women in technology. You just need to look around the exhibitors at the major trade shows (and the speakers and attendees for that matter) – to see it is massively male dominated.
I think by now we all know that gender diversity provides businesses with a holistic view, fosters greater innovation and creativity, and creates teams better equipped to solve a variety of issues. The challenge is how to put that in action, opening the door to young women and supporting them as their careers grow. Organisations such as Rise continue to campaign and introduce key programmes that attract and grow women at all levels of the industry, and it's something I'm proud to be a part of.
How can agencies and interns benefit from longer, paid placements? 
It's simple – happy, well-rewarded interns make great potential team members. Recruitment is one of the toughest challenges agencies face, so turning interns into staff is a win-win situation for everyone involved.
However, if you want to turn interns into staff then you need to ensure they are offered proper support, training, opportunities from day one. Make sure they are integrated into the team and are responsible for more than making cups of tea. By providing interns with a rich and fulfilling learning experience, you can build a healthy pipeline of talented people and reduce the amount of time spent of recruitment.
What one piece of advice would you give to people wanting a career in PR? 
For anyone starting out their career in PR, my first vital piece of advice is to stay on top of what's happening in the world. Keep your eye on the news, be alert to current events and cultural trends, be aware of what's trending on Twitter. Whether you watch the news at ten, listen to the radio, download a podcast or read a magazine, being aware of what is making news and what people are interested in talking about is such a valuable skill in the world of communications.
Whichever sector of the PR world you are in, establishing that understanding of the media agenda and how to identify the right opportunity is an investment worth making.
How do you think diversity could be improved in the PR industry?
Research published earlier this year by the PRCA sadly showed that diversity in the PR industry has improved little in recent years. Many agencies are based in London, which is one of the most diverse cities in the world, so the problem is not a shallow talent pool. The reason the PR industry is struggling to recruit people from underrepresented backgrounds is because agencies are not making it easy for them to get their foot in the door and work their way up. This is why it is why paid PR internships are so important.
Many agency owners have spoken about being committed to improving diversity, but if they truly believe in it then they should be investing in paid placements that provide everyone with the chance to pursue a career in PR. The reality is that unless they are from a privileged background, it is very hard for people to accept offers of work experience in the capital when it is not paid. Offering paid placements will make PR more accessible to a wider net of potential applicants across a broader socio-economic group, who will bring new and interesting ideas with them.
What is the coolest piece of tech in your office? Our MacBook Pros and MacBook Airs. A few years ago we shifted the entire team from PC to Mac. And as they say "you never go back".
Visit the Platform Communications website
Follow Gay Bell – @gay_platform