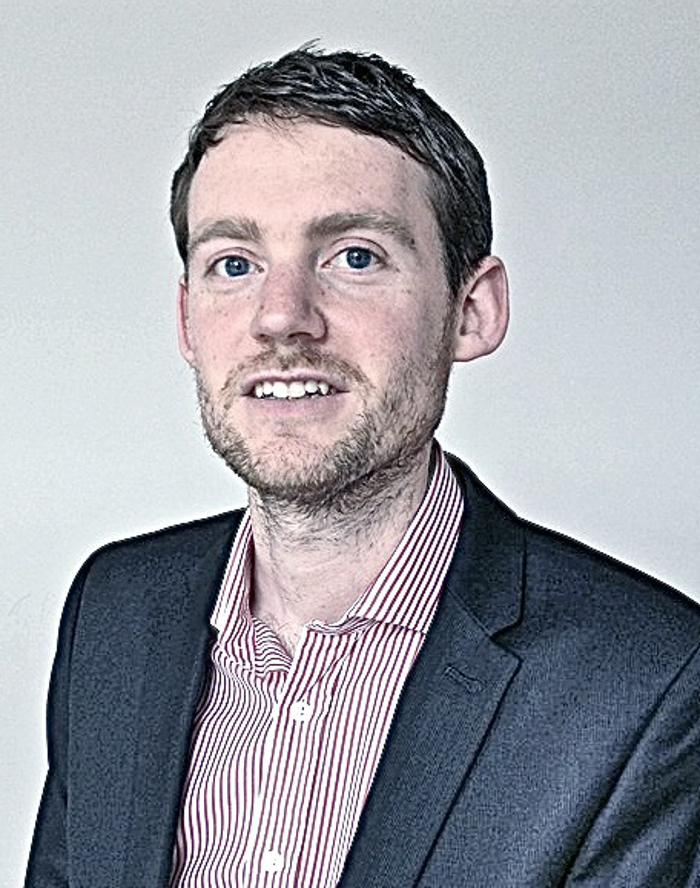 About Spartan PR
What's been happening recently at Spartan PR?
We've had a very exciting year so far, with Sian joining us as the company's first account executive just a few months ago, a number of new retainers coming on board and some really interesting projects behind us. It's still early days for the agency but our proposition of London-quality PR without the London price tag seems to be hitting the mark.
As the founder of Spartan PR, your aim is to deliver PR for the modern age. What exactly does this mean?
It's not an overstatement to say that digital publishing and social media have changed the media landscape forever. The internet has stolen the media's monopoly on the broadcasting of news and opinion and communications has never been more interactive and collaborative. We deliver PR for the modern age because we understand this changing landscape and are building the agency around this principle.
But PR for the modern age also requires going back to basics. The pace of change, particularly in recent years, has been a distraction for our industry. We've all been scrambling to find our place in this new world order. Digital agencies or the so-called "social media gurus" will tell you that traditional PR is dead, while traditional PR agencies will say only they know how to tell a good story. Both statements are true to a greater or lesser extent. Ultimately though PR buyers have been left not knowing what to buy anymore. Should they buy media relations, social media, digital marketing, SEO? This is a tactical question. The client should not be the one choosing which tactics to use. It is our job as communications professionals to understand the client's communications needs first before recommending the most effective tactics to achieve those goals. If that is via a blog, social media, the traditional press, etc. then that is what we do. We should not flog them a £40k Facebook campaign if it's not relevant to their objectives, even if it is sexy enough for them to buy it. PR is about delivering a message to your stakeholders in order to influence their behaviour. We start with that basic principle first before we decide which medium to use. That is how you deliver PR for the modern age.
Do you have a most memorable client win and why?
We're still a small agency so every new client is memorable to us. Most recently we won Azzurri, a large managed services company after a successful three month trial. We're really proud to have won the account as they're such a significant brand to have on the books at this early stage in the company's history.
Tell us about a recent social media campaign – what was the brief, the approach, and the result?
We've been running a limited social media and blogging campaign for Software Optimisation Services (SOS), an Australian software asset management or "SAM" consultancy. SAM is a very niche but well-respected and professional area of IT. And just like many other IT niches, the SAM community itself is very much global in nature and very collaborative. It is therefore ripe for a social media campaign on LinkedIn centred around quality, and considered thought leadership content on SOS' blog. While there is no sexy campaign hook to speak of, the quality and consistency of the content has positioned SOS' CEO Filipa Preston very well as a thought leader among her peers, in addition to supporting the more traditional press work we do, too.
What advice would you give to recent business startups on their PR strategy?
The most useful advice I can give a startup is to be realistic about what PR can achieve for them at their current stage of growth. Early startups in particular have a million and one priorities and very limited time to dedicate to each, but in most instances the most important task is getting more customers through the door. If PR can help with that, then great; do it. But if alternative tactics like direct sales work better at that stage of your growth, then do those first.
While I would love every tech startup to invest in PR with us I know it's not always feasible (unless they're VC funded of course). We only started doing our own PR last month because we were winning clients through other means (and were frankly too busy looking after our clients to think about promoting ourselves). But now, just under two years in, PR is a conscious part of our new business strategy.
PR can do great things for every business, but only once the business is ready.
What future plans do you have for the agency?
The primary objective for Spartan PR is to deliver the best quality PR for B2B technology companies at a competitive price. We have no plans to expand beyond our core sector and have no plans to take over the world. The company will always be focused on the B2B technology sector because we believe focus is important. It delivers value to our clients because they know we understand their market – they don't have to spend half their retainer budget and a lot of their time teaching us about their industry. It also helps us to focus on delivering the right solutions for the market.
Looking at the longer term we plan to expand our remit beyond PR services and into marketing and SEO, so that our clients can benefit from our technology market expertise across all of their marketing and communications needs. I am also interested in developing software applications for the PR industry, but suspect that is some way off.
About the PR industry
Spartan PR focuses on delivering its clients' messages in whichever medium is the most appropriate for their audience. How best can the traditional PR world (or at least what's left of it!) continue to encompass digital PR?
The traditional PR world is alive and kicking, if by traditional PR you mean print media relations. I've never quite understood what this 'digital' PR is, like it's a separate entity. The media relations world I've worked in has always been digital – it just had a print element too. Social media has meant that the media, and by extension PR, is more conversational, but it doesn't mean that the core principles of PR are dead. Writing a good story, whether it's published as a press release or a blog post or a tweet, is still very much at the heart of PR. The same skills carry through. Only the medium has changed.
In your opinion, what are the main challenges facing the PR industry today?
For me, the biggest challenge facing the PR industry today is a lack of identity. PR needs to have the confidence to know what it is and what it isn't. PR has become distracted, so it is important for PR to remember what it's good at – influencing through storytelling. The mediums are changing so it's important for agencies to adapt their tactics accordingly, but the fundamentals of PR remain the same.
For example, if you can influence potential customers more effectively and with as much authority via a blog and social media than through the press, then do that. Why waste resources pitching a story to journalists who might not ever write it up when you can publish the story yourself? The important thing to remember is this is still PR, even if a journalist is never involved. PR agencies need to have the confidence to believe that what they are doing is still PR.
About journalists
Is there anything the agency is particularly experienced at when helping out journalists with their stories?
I'd say our biggest strength is developing genuinely interesting and well-structured stories. We always get our best results when we pitch a thought leadership idea to a journalist because they can see it's well thought through. We can only do this because we're focused and know the technology sector so well, so can pull in the themes that are relevant to paint the bigger picture.
What are your three tips/rules to building and maintaining strong relationships with journalists?
1. Don't spray and pray. This is PR 101 but I've seen it too many times to mention. Getting good coverage is not a numbers game. You're far better off selecting the five titles that the story genuinely suits than charging three account executives to call everyone on a long list relentlessly until someone gives in just to get rid of you.
2. Don't be a salesman. You could say that pitching a story is the same as selling a product over the phone. But the difference is that the people you're selling to should already want what you have before you pick up the phone. If the story your client has given you is awful and you know the journalist won't want it, don't even bother picking up the phone to them. It wastes everyone's time, and the journalist will soon learn to take your calls as they know you don't flog them rubbish.
3. Be professional and genuine. Treat journalists in exactly the same way as your clients. This means being polite, being considerate with their time, being organised. It's being honest, punctual and direct.
If you could ask a journalist one question out of the ordinary, what would it be?
Where's my washboard? Come on, where is it?
About you
Have you always wanted to run your own PR agency? What prompted you to do it?
Absolutely. I registered the domain name for the website when I was still an account executive at my first agency. I always wanted to run my own agency and after seven years of climbing the ladder and reaching a particularly exhausting time in my career, I knew something had to give. It was now or never. This decision also happened to coincide with the realisation that I didn't want to live in London anymore. Having grown up outside of the capital I just couldn't see myself settling there for the long term. So I decided to quit my job, move back home to Cheltenham and set up Spartan PR once and for all. After all, there aren't many technology PR jobs in Cheltenham so I had to make my own one! Two years later and I've since added to my numerous life changes by getting married and becoming a dad. My life couldn't be more different.
Can you give us a summary of your typical day?
A good day would usually start by finding a story we can react to for a client in the daily news roundup, and working with the client on the comment and pitching it out. A really, really good day would look like this – after securing a primetime slot for a security software widget firm on 'MasterChef' I'd head out for a spot of lunch at a swanky restaurant (client paying of course). We'd drink champagne and eat truffles, and occasionally a bit of PR might get talked about. Then the client would agree to triple the monthly retainer and I'd go home at 3pm to spend some time with the family. A healthy work life balance is very important, you see.
While this may not necessarily be a typical day yet, it is something I'm working on.
Are there any companies that you haven't represented but would love to work with?
I would love to work with Apple. I have a real respect for the achievements of the company and what Steve Jobs was able to achieve in his lifetime. However, given the company's focus on B2B technology companies, Apple might be a bit of a stretch…
Name three guests you'd invite to a dinner party and why.
Stephen Fry – for the conversation. Stephen is so fascinating and I respect him dearly. You'd never run out of something interesting to talk about with Stephen. Plus, he's a big Apple fan so we'd get on well.
Alan Partridge – for the entertainment. If, for whatever reason, Stephen runs out of steam then Alan could break the ice in the only way he knows how – by re-enacting the opening scenes to every James Bond film while imitating the silhouette dancers. Textbook.
Justin Bieber – to lower the average age of the guest list by 30 years and broaden the appeal of my dinner parties to the young and cool generation. Because I am still young and cool.
George Wright can be found being young and cool on Twitter @geowgeow and @spartanpr.