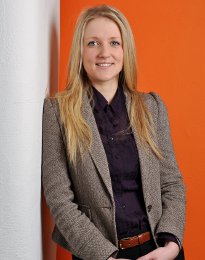 About Grayling
Grayling recently launched Grayling Engage, a specialist public engagement and consultation unit, which you are heading. What are the main aims of the new unit and how will it approach these in order to ensure success?
Grayling Engage is a specialist unit that combines strategic consultation and engagement expertise with targeted local delivery. The unit is responsible for developing industry-leading best practice and will target public and private sector clients that want comprehensive solutions for stakeholder engagement and consultation.
What specialisms do you bring to the unit and role? How will these help Grayling Engage to be successful?
We have been doing this for such a long time, we have developed a range of engagement skills and techniques which we utilise to ensure that our consultation campaigns are as effective and inclusive as possible. We can draw on award winning public affairs, public relations, digital communication and face-to-face engagement specialisms within our business and can balance these different skills to each client and their needs.
In your opinion, what are the main challenges facing consultation providers today? How do you think these will impact the new unit, if at all?
The main challenge is ensuring we reach out to all individuals within diverse communities through the channels that are most meaningful to them. Our specialist areas of expertise – digital, local and regional public relations and public affairs – mean that we are very well-placed to adapt consultation processes to the required audiences and geographies. It is vital to be where communities are in order to engage with them effectively. Our extensive network of offices means we are well-placed to deliver national, regional and local consultations in any part of the UK.
With the passing of the Localism Act, communities now have greater influence and scrutiny powers over what happens around them and organisations need to be aware of the risks of not consulting properly.
About clients
The new unit will bring in new clients. Do you perceive a major change in the approach for these clients or can you draw on past client experiences?
We have very diverse range of experience across the public and private sector and the point of launching Grayling Engage is to ensure we are absolutely at the forefront of best practice in this arena and our services are constantly evolving. Our experience will benefit clients but as every consultation will reach out to different communities, we will create each programme from scratch to ensure optimal engagement.
How will you balance the use of social media and traditional PR in your work for the new unit? Do you think there will be a focus on a particular type of PR or a more integrated approach?
The development of social media means there are more ways to engage and consult with our audiences. We are always looking to gather as many views as possible and online engagement is very much part of the mix of communication channels we offer. Many individuals prefer to be engaged with in person and through traditional PR and publications. Whilst social media presents many new opportunities for engagement, it is no replacement for more traditional engagement. Ultimately both have their own roles to play.
About journalists
Do you think the focus on engagement and consultation requires a radically different approach to engaging journalists?
As a route to dialogue with the public, Grayling Engage will work with journalists to inform and engage individuals and communities, driving them to have their say. The fundamentals are always the same when working with journalists: build trust and be transparent. Communicators should build relationships with journalists who are themselves, after all, stakeholders.
About you
How did you get into engagement and consultation?
I began my career at specialist consultancy Dialogue by Design working as an assistant on a national public dialogue on the future of scientific and technological developments. I've always wanted to work in a role that allows me to connect with and empower communities. Consultation naturally does just that; it's about understanding communities and working on the issues that affect them – finding out how best to reach people and enable them to influence decision making.
What media do you seek out first thing in the morning?
The Today Programme. As an early riser sometimes I even catch Farming Today!
Are you involved in any other projects?
As well as my work on Grayling Engage I am involved in a national consultation for the NHS and a major infrastructure development project for National Grid.
What's the first rule of good engagement and consultation?
Listening.