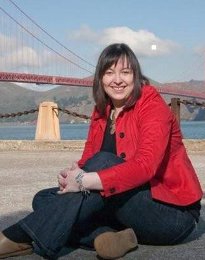 About the agency
What industry sectors does Prompt specialise in?
Our primary specialisation is our in-depth knowledge of the technology industry. We are all not-so-closet geeks and have extensive histories working across the tech industry in a variety of roles. But we also have collective experience in a number of other diverse sectors, from science and sustainability to healthcare and charities – even hospitality and pets.
What is special, or unique, about the agency's approach to PR?
At Prompt we live, breathe and talk tech. Our love and understanding of technology underpins our no-nonsense approach to PR. Prompt delivers a multi-service offering with PR at its heart. We communicate our clients' values, products and services to the people who matter with a balanced mix of media relations, copywriting, design, marketing, social media and translation services.
How do you ensure your clients get the right coverage in the press?
We help our clients to build relationships with journalists, analysts, bloggers, customers, partners and other influencers to ensure that their organisation is communicated effectively. We always ensure that news pipelines are relevant, and that we target the right audiences with the right stories. We introduce clients to key journalists at the right time to establish their reputation as a commentator before relevant news happens. Our team of professional copywriters draft compelling news releases that get stories noticed by the right journalists and editors. We also offer guidance on generating news and coverage, including the use of surveys and photo stories.
What qualities do you look for in new recruits?
We work in an industry in which it is vital to look for creative solutions for clients. So we seek to recruit individuals with experience, flair and expertise in relevant disciplines, whether that be PR consultancy, copywriting, marketing, social media, communications or other desirable talents such as design, media production, events and more. But we also value personalities, and aim to attract people who are fun to work with and genuinely interested in what's going on in the world, and in other people's lives. We want to see a sense of ownership and a proven ability to think laterally, to step up and solve problems, and get the best results for our clients.
What has been the biggest challenge for the agency?
Like every other business over the past few years, economic realities in the marketplace did result in some changes in our client portfolio. Mergers, acquisitions and consolidation across the tech industry led to a great focus on more established clients for a time, but happily we are now very much also focused once again on expanding our list of early-stage and start-up businesses – smaller clients that we love to work with who thrive on the creativity and innovation we enjoy communicating to the market.
About clients
Can you list some of your most well-known, or respected clients?
Oracle Corporation, Adeptra, MIT-originated Ekotrope, The Refinishing Touch.
Tell us about one of your clients you recently worked with. What was the company's brief, your approach and the result?
We began working with product cost management software business aPriori this year, and have really enjoyed our close relationship. aPriori was looking for a public relations company that matches its own personality and values, and was capable of targeting relevant media audiences, focusing on a very specific range of media in the European region. We've thrived on working with such a focused group of people, and bringing aPriori to an audience that will undoubtedly benefit from its products. aPriori is the kind of cutting-edge organisation that excites Prompt, because it is helping its target market – manufacturing businesses – to overcome obstacles they simply weren't able to conquer in the past. To date, we have achieved excellent press and media coverage in the UK, France and Germany, and have managed successful press tours that have boosted European awareness of aPriori, its products, and its unique market goals.
How do you approach the PR for a small, innovative client?
A carefully blended combination of focus, persistence and relevance. Most recently Prompt secured a contract with Big Data analysis firm Crimson Hexagon. We've been tasked to work on targeted media relations, opinion placement and securing editorial opportunities to support Crimson Hexagon's sales to B2C and B2B marketers, data specialists and business strategists. We're currently building on our past experience in working with US-headquartered companies that needed to ramp up in the UK and Europe, by creating campaigns that target relevant marketing, business, retail, and consumer publications.
How do you harness social media for your clients?
Our approach varies tremendously depending on the client's maturity and attitude towards social media. The influence of social media platforms continues to strengthen, and we generally advise our clients to establish social media policies and build a positive, collaborative presence. Social media make visible what customers, journalists, analysts and the public at large think of our clients, providing them with exciting opportunities to engage first-hand with their key audiences. Prompt's consultants have years of personal, academic and professional experience with a broad range of social media platforms. We can help create and execute a corporate social media strategy to use these platforms to promote client brands and products to a global audience. Our consultants can train executives and employees in the use of social media platforms, techniques and etiquette, and we can provide on-going consultancy and technical assistance to ensure social media strategy delivers positive, demonstrable business value to client organisations.
What has been your most outlandish campaign?
There have been a few unusual campaigns over the years, but I guess one that really stood out was our promotion of wireless sensing and social networking technology for dogs and their owners! We took to parks to show how these devices would give dog owners the peace of mind of supervising their dog's activities as well as a means for the owners to socialise and develop relationships online with like-minded people. The campaign worked and we secured widespread coverage, including The Boston Globe, National Geographic, Playboy, The New York Times and Wired.
About journalists
What can you offer to journalists seeking a story on one of your clients?
We offer journalists a multitude of unique, eye-opening experiences, with the overall mission of giving a reporter true insight into our clients and what they are all about. This can include inviting journalists to exclusive briefings, trade show booth demos or client-hosted networking events. For one of our clients, the Karma Foundation, we are in the process of inviting journalists with an interest in sailing onto one of Karma's boats to spend the day networking with the founders. Oftentimes, face-to-face interactions leave a more lasting impression than a standard phone or email interview. At the end of the day, not only do you have a successful briefing completed, but you have also ignited a relationship that could potentially prove beneficial to a client in the future.
How do you think the PR/journalist dynamic will change in the future?
For starters, with more information available through web and social media channels, those working in public relations need to make sure they really are being relevant. You can't pitch just anything to a journalist and expect them to run it. Research beforehand and get to know who you are speaking with before you actually send an email or ring them. With the popularity of email, journalists' inboxes are often flooded with press releases and briefing invites. In the future (although I recommend starting now), PR consultants need to rewind and do it the 'old-fashioned' way – pick up the phone and pitch.
About you
What media do you seek out first thing in the morning?
For the UK I wake up and see what's on Twitter, flick through the Financial Times headlines and browse sites such as The Register. For the US I look at WSJ and Boston.com, as Boston is our largest source of revenue.
Name three guests you'd invite to a dinner party and why…
Alan Turing OBE, FRS – Technology is central to everything I do in my daily work, and influential in so many other areas of my life, that missing the chance to socialise with the father of computer science and artificial intelligence would be unforgivable.
Sir Richard Branson – As well as loving the technology, media and communications industries that I have spent so much of my life working within, I'm also devoted to the business of business itself. I appreciate the highs and lows of business ownership, the drive to do more and the addictive nature of success and achievement. To my mind, no one else personifies this business energy quite like Britain's own Sir Richard Branson.
Ada Lovelace – As a female with a passion for technology, I could no more exclude a like-minded woman from my dinner table than Victorian society could exclude the Countess from the leading scientific research of the day. Once we'd finished discussing algorithms and her latest thoughts on the work of Sir Charles Babbage, she could tell me more about her father, Lord Byron, over dessert…
What is the best piece of business advice you've ever been given?
Be yourself.