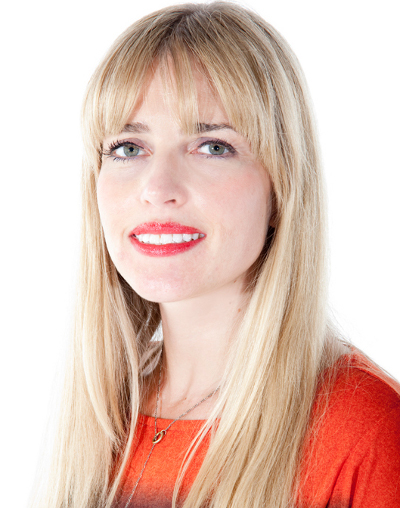 About the agency
What's been happening recently at TopLine?
2012 was a defining year for TopLine. We enjoyed a growth spurt in which we won 18 new clients in B2B tech, employment and education, trebled in size, launched a new blog (www.b2bprblog.com), increased monthly readership of our B2B social media blog (www.b2bsocialmediaguide.com) to 5000, and outgrew our offices.
What is special about the agency's approach to PR?
We see PR as only one of the ways in which to achieve a client's communications objectives, and draw on other disciplines in which we have in-house expertise. These include SEO, social media and video production.
What future plans do you have for the agency?
We plan to continue our growth, but will only grow as quickly as we can find great people to join our team. We see recruitment as a very serious management function. That means we would rather turn a new client down than have to rush to find an account manager to run it.
About the industry
You founded The B2B PR Blog last year. What is your advice to B2B agencies wanting to make an impact through social media?
Most agencies do their own social media quite well and probably wouldn't be interested in hearing my advice. But that's never stopped me from giving it before, so I would say stick with it through the soul-destroying first few months when only your mum reads your posts and it will pay off.
What's the worst practice you've seen from the PR industry?
Where do I begin? As an industry, we're pretty much unregulated, so anything goes. If the pitches I get from agencies for the B2B PR Blog are anything to go by, it's no surprise journalists hate PRs.
Last year I saw a release on a newswire for a financial betting website. It was a case study about the site's delighted first jackpot winner, who also happened to be the company's PR account manager. He even had his own name and email address at the bottom of the release as the contact for media enquiries!
How do you think the PR industry on the whole has coped with the rapid change to digital? What's next on the horizon?
Quite poorly, when you consider what an enormous opportunity the move to digital presents to our industry. We're still getting to grips with social media and SEO and no UK thought leader has emerged on the subject of integrated communications. Looking at some of 2012's award-winning campaigns, you'll still find agencies using AVEs to measure success, while no one has thought to look at website analytics.
In your opinion, what are the main challenges facing the PR industry today?
I think there's a lack of commercial skills in the industry. Too many PR campaigns have the objective of achieving coverage, rather than affecting business change. If we're not tuned in to the client's wider business strategy then we end up running campaigns that look great on our case studies page on our website, but fail to actually benefit the client's business. I would love to see the industry attract more business graduates or start sending staff on business and finance training courses.
About clients
Who are some of TopLine's most well-known, or respected clients?
The vast majority of our clients are start-ups or early stage growth companies in the B2B tech, employment and education sectors. That means we get to work with inspirational entrepreneurs and quickly become integral to their growth. Some examples are card payments specialists, CardSave, energy recruitment company, Spencer Ogden and WorldRemit, the world's largest dedicated online money transfer business.
Tell us a time you devised a campaign for a client through social media – what was the brief, the approach, and the result?
One of my favourite campaigns is the one we ran for Spencer Ogden where we broadcast a live debate about the future of renewable energy online, while holding a simultaneous Twitter chat. We managed to secure a high profile panel and attracted huge interest from the media and other stakeholders in the renewable energy sector. The campaign reached over 100,000 people and the client won new clients directly off the back of it.
What advice would you give to recent business start-ups on their PR strategy?
Don't try to cut corners by getting a grad in to 'do your PR'. They will not be able to pitch a story to the media. That's because pitching is gruelling work, and if your grad isn't in an agency environment where there is a culture of pitching (and you lose your clients if you don't do it), he/she will find every possible task to do instead of pitching. The stationery cupboard will be spotless. Your database will have been cleaned to within an inch of its life. But you will have no media coverage.
About Journalists
Is there anything the agency is particularly experienced at when helping out journalists with their stories? (e.g. events, access to review products/trials, offering spokespeople).
Spokespeople, quotes and comments.
What are your three tips/rules to building and maintaining strong relationships with journalists?
1. Find out how they choose their stories, angles and spokespeople. Once you know that, you're in a better position to put your clients forward.
2. Never leave the ball in their court – it will get lost. If you leave a message asking them to call you back, you will never hear from them again. Instead, end your message with 'I'll try you again later', or don't leave a message at all and keep calling until you get them.
3. Don't be intimidated. They're just people. Who cares if they're rude to you?
If you could ask a journalist one question out of the ordinary, what would it be?
What's the best, most secluded beach you've ever been to and why? Describe it and write it down for me. It's a question I ask most people, as I build my own secret database of paradise.
About you
What media do you seek out first thing in the morning?
I listen to the Today Programme, and then have feeds from Mashable, Search Engine Land, The Guardian, The Economist and PPC Hero on my phone.
Name three guests you'd invite to a dinner party and why.
Charles Arthur and Milo Yiannapoulos because I am curious. Our Head of Video Production, Jamie Field to film it. It would make a great video post for the B2B PR Blog. I would serve steak.
What's the first rule of good PR?
Read. Read the newspapers, the trade press, blogs and newsletters.