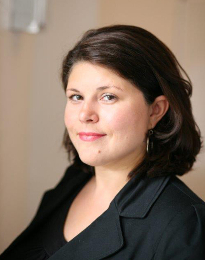 You studied a degree in 'Communication & Cultural Studies and Media' and worked for some great PR agencies (Beattie Communications, Ketchum, etc.), you've also worked in-house. Have you always had an interest in public relations and have you ever considered working in a different industry?
When I was at university I had an interest in TV production and studied the practical side, such as editing videos. However, I've always been instinctively good at PR and had natural skills in it when I was growing up.
You must have thought you'd landed the jackpot, getting paid to do something you enjoyed and was naturally good at?
I couldn't believe it! I didn't even know what PR was until I got my first job in it. I sent my CV to PR firm Barclay Stratton in Kensington and started working on Specsavers, Pizza Hut and Weight Watchers, amongst many other brands.
What was the turning point in 2005 that made you decide to start up your own PR agency?
I loved the job but I wanted to work in an honest and direct way so I created a PR agency without the fluff. I didn't want to just recycle ideas, blag to clients, I wanted to give clients a strategic, value driven and compelling service that was results driven.
How many staff do you have working at Green Row and is each person assigned a sector to manage?
We started with four people, now we're a team of ten. We've doubled in size in the last year! The team is divided into two; Food, and Drinks & Lifestyle.
Green Row is turning ten next year, does it make you feel proud and did you ever imagine that it would be such a success and keep going for so long?
I am never satisfied and I am always looking for ways to improve. I've never thought for one minute 'wow, look how well we've done'. But it's definitely satisfying to see it grow. I am proud of the team and what great people they are and I am proud of our integrity and spirit as a team.
You've worked with a broad range of clients, from wine and food to clothing and watch brands. Can you tell me about the most challenging campaign you've managed and what made it so?
We handled all crisis communications for Red Tractor during 'horsegate'. It was an extremely intense period where we had to tread very carefully and work in great depth with the supply chain. It was intricate work with great detail and as a result we were able to turn the situation into a massive positive for our client and dominate the news agenda in a positive fashion, achieving over one hundred positive pieces or positive coverage.
What campaigns are you currently working on?
Launching Frontera (Chilean wine); consumer launch for Red Tractor Assurance; we have the IWSC consumer campaign lined up and a pre-World Cup campaign for Mexicana Cheese; 'Legends vs Journalists' – we'll be hiring Watford football grounds and inviting journalists to play against football legends such as Paul Merson. It will be sponsored by Mexicana Cheese.
Do you use social media to pitch to journalists?
The team adopted Twitter early on and use it as another communication channel, they will often speak to journalists via social media but there's no hard and fast rule. We know how each journalist prefers to be contacted and will identify how they would like the information supplied to them. We tailor press releases and also pitch to journalists on the phone; it's a bespoke service.
Is there anyone you'd love the chance to work with that you haven't done so already?
Yes, Lego. I've always loved Lego and admire the way they've reinvented themselves again with 'The Lego Movie'.
What does Green Row have in the pipeline?
We had our best year last year and are projected to grow again this year. We've looked at company branding and design and also redesigned our office and boardroom. We're investing in the business to continue growth and are looking to recruit great talent. We'd like to attract PRs who have experience from bigger agencies. We're less driven by previous experience and more by attitude.
What do you do when you're not working?
I play netball on Tuesday nights and I'm very sociable so I go out a lot. I'm also WSET qualified which means I can judge wines. I've been a judge at the International Wine Challenge for six years.
If money was no object and you had a week off, how would you spend your time?
I'd go to Vegas.
Helen can be found tweeting @helentrevorrow.