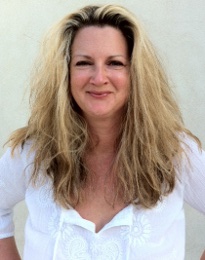 About the agency
What industry sectors does Westgate Communications specialise in?
We are a full-service agency, which means that we work across a wide range of different sectors including food, drink, travel, tourism, property and professional services. We also have extensive expertise in environmental marketing.
What is special about the agency's approach to PR?
We have a complete and total focus on producing the best possible coverage results for our clients, whether this is in print or online. We have structured the way that we work so that we don't waste any time on pointless admin – everything we do is directed at generating the best possible exposure for clients in the most effective way possible.
How are you gearing up for the London Olympics? Are any of your clients involved?
Many of our clients are definitely gearing up, and don't worry – you will be the first to hear about it!
How do you ensure your clients get the right coverage in the press?
We have a distinct way of working at Westgate – we actually look at the specific editorial slot that is available and then work back to identify the best PR tactic to get our clients in, whether this is arranging a meeting with a journalist, sending briefing material or even just organising a conversation over a coffee. The press release has its place but is not always the most effective way of generating in-depth coverage.
What qualities do you look for in new recruits?
Intelligence – emotionally and intellectually – organisation, pragmatism, stamina, energy and a damn good sense of humour!
In your opinion, what are the main challenges facing PR today?
It is all too easy to generate coverage online – the challenge now is to ensure that the coverage that is generated for clients will be commercially meaningful to their business. We are all about coverage that creates traction – targeted exposure that delivers a positive and tangible commercial difference to the client's business performance.
About clients
Can you list some of your most well-known, or respected clients?
Access, Adnams, Amaze, DFDS Seaways and The Grass Roots Group are just a few names.
Tell us about one of your clients you recently worked with. What was the company's brief, your approach and the result?
For DFDS Seaways, we recently undertook the launch of a new ferry service between Dover and Calais. Our brief was simple – to generate as much national media exposure for DFDS as possible.
Working with local Kent girl Kelly Brook we developed a nautically-themed launch event and the result was exceptional. 101 pieces of coverage in total, including 13 national newspapers both in print and online and 16 broadcast pieces. Needless to say, our client was very pleased!
Another recent highlight was our management of the annual results for Adnams. After a mammoth 11-hour day liaising with journalists, we achieved eight great pieces of national coverage. Another happy client for Westgate!
How do you balance the use of social media and traditional PR in your work?
Social media has its benefits and while PRs now have more avenues for communications, traditional PR – picking up the phone and speaking to someone – still remains to be the most important part of what we do.
With more options available to us it is as important as ever that we select the right communication tools for our clients. With the right tools we can get the best results.
Is there a potential client you'd love to work for?
They know who they are!
What advice would you give to recent business start-ups on their PR strategy?
I would say that the most important thing is for CEOs to lead from the top. The best PR programme will always be run with the most committed clients and if this is led from the top, then all the better.
About journalists
Which areas of the press do you communicate with the most and which media outlets or journalists do you find you work with the most often?
As with all PR, selecting the right target media for a specific campaign is key. As a full service agency we work with a range of businesses across a whole range of industries – this means we work with an incredibly wide range of different media including business and management publications, industry sector press, local and national newspapers as well as the big consumer glossies.
What can you offer to journalists seeking a story on one of your clients?
Whatever they need – whether it's a phone interview or, for very business clients, email responses to questions submitted by the journalist – we will always endeavour to get the journalists the information they need as fast as possible. Their deadline becomes our deadline!
How do you build and maintain strong relationships with journalists?
By not being too irritating and not getting on their nerves! Getting on with journalists is about nurturing and maintaining a good business relationship, providing them with the information when they need it in the most efficient and fuss-free fashion. And hopefully along the way there will be some fun to be had as well!
In your experience, do you think the relationship between journalists and PRs is always harmonious, or is it more of a love-hate affair?
I think that if you go into any relationship expecting there to be any hate, there is bound to be trouble. In my experience, listening to what they need and then being clear about the information that you do (or don't) have is the best approach.
How do you think the PR/journalist dynamic will change in the future?
Access to journalists has become more and more fluid as the online world has developed over the last few years and this is set to continue. But, the best relationships will still be focused on the journalists' need for information and PRs' need to be efficient gatekeepers of this information.
About you
What media do you seek out first thing in the morning?
I admit it – I am an online news junkie, whether this is the FT.com or The Sun and even Digital Spy! If I am travelling on the train I will opt for The Telegraph, if I am driving it will be the Today Programme on Radio 4.
Name three guests you'd invite to a dinner party and why.
Graham Norton, Churchill and Peter Cook would make for an interesting blend…
If you could work anywhere in the world, where would you go and why?
It would be New York without a doubt, as I would have an instant social life courtesy of my time at university there.
Do you attend networking events? If so, which are you attending soon?
All the usual suspects, from IOD events, trade shows as well as more local business luncheons. Business comes in many forms, from many different places…
What's the first rule of good PR?
Listen, listen and then listen again…