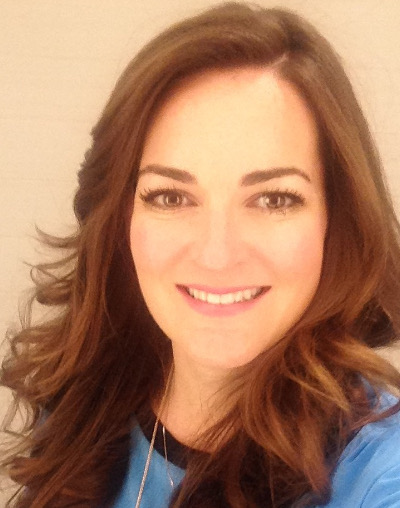 We last spoke to you in 2012, what's been happening at SLAM since then?
It's been an exciting time of transformation and record growth. We had a golden opportunity to examine what made us special, how to freshen our approach and future-proof ourselves as an agency. With the continued integration of PR into the marketing department, I focused on evolving the agency offering into a truly integrated consumer communications shop. As a result, we've grown to a 35+ strong team of diverse individuals in London that understand the art of creating a movement for a brand with the science to impact sales. This attracted some of the world's most loved brands to our door including Benefit Cosmetics, Proctor & Gamble, PepsiCo, Diageo & Zippo. Along the way we've also helped to create the world's only global consumer lifestyle boutique agency, by merging with New York based sister PR agency DeVries in 2013 to build offices across Asia, Europe and the US. So, I'm proud to say it's been a dynamic, somewhat sleep deprived but hugely rewarding three years.
Is managing the agency everything you expected? What challenges have you faced?
Yes, and more. My simple goal, which is to work with great people and do great things together remains the reason I look forward to going to work each day. The main challenge is to find points of reflection in a very fast-paced environment that provide the space to consider what can be learnt from the outside, what needs to evolve and what therefore can be done better, and how. As we continue to grow it is vital to still consider ourselves a product not a process and relook at our ways of working to stay nimble and unencumbered.
Growing and running a PR agency – what's the secret to attracting the best talent and keeping clients happy while balancing the books?
Ensuring a positive culture where individuals are celebrated, talent is nurtured and a team playing attitude exists across every level is critical. We take great pride in our culture and have become well known for being an agency where you can build a career, not just take a job. True business success is about playing people to their strengths and investing in them. This attitude has helped us to attract and facilitate an empowered team who are highly motivated and confident in their roles. This, in turn, delivers high staff retention, which in turn ensures clients experience little change or knowledge attrition, meaning, with knowledgeable people at the helm, accounts run efficiently and therefore profitably.
Are there any reoccurring challenges or themes that relate specifically to the consumer PR industry?
New channels to tell your story through are constantly created, so understanding how people consume content constantly changes as well. It's vital to stay on top of it to create the right strategy and right targeting to influence the consumer.
Proving PR isn't fluff. Continuing to push ourselves on how we evaluate what we do is critical to helping educate an understanding of our role. We spend a lot of time working to demonstrate to the powers that be within any business the connection between increasing brand awareness and reputation-building, to impacting sales.
How do you ensure you create tangible results for the client? What methods and measurements do you use?
Technological advancements mean that everything can be tracked these days. Coverage is a part of the evaluation process but far from the end point. We measure sentiment and impact on sales by working in partnership with our clients to evaluate all social channels and measure sales data. There are new methods to demonstrate how PR work to increase brand awareness has a direct impact on revenue. It's this brutal focus on commercial results that often sets us apart from our competitors and we have the sales figures from our clients to prove it.
What has been your most memorable work for a client?
Making non-sponsor Hunter the most talked about brand at Glastonbury 2013 through the #beaheadliner campaign. Trucks parked up on the run into Glastonbury swapped bright orange Hunter wellies in return for upcycling old boots. This meant the brand walked into the festival on 5000 fans' feet via 5000 and onto the main stage. The activity saw Hunter's Facebook and Twitter gain 20,000 and 3,000 new fans respectively, a traditional OTS of 540 million and ultimate money-can't-buy kudos as well as an ensuing stampede in store.
Is the need to develop relationships with press journalists as important now since the rise in use of content marketing and social media?
Absolutely. PR largely relies on influencing the influencers, to help them understand and then shape and deliver a brand's narrative credibly on its behalf. Journalists are critical influencers of public opinion and are also finding a proliferation of new social channels such as Twitter and Instagram with which to further their reach. The onus is on the PR professional to continue to figure out how journalists like to communicate and engage with them on their favourite channels.
How do you balance journalists' needs with ensuring your clients get the right coverage?
Clients want a campaign or story that reflects their brand DNA but is also compelling, creative to appeal to their customer. Journalists want a strong, credible story that is of interest and appeals to their reader. To bring the two together, it is critical to base a creative and compelling idea on a true insight into what the customer or reader cares about and remain authentic.
What future plans do you have for the agency?
It's a core truth that people believe people more than they believe brands. We need to constantly stay ahead of the changing channels, audience desires, trends and digital developments to ensure we create stories in the right way and deliver content accurately and appropriately. The channels and the techniques change, but the art stays the same. It's always about telling a relevant and interesting story on behalf of a brand in a way that the consumer cares about and reacts positively to.
Slam can be found tweeting @devriesslam.