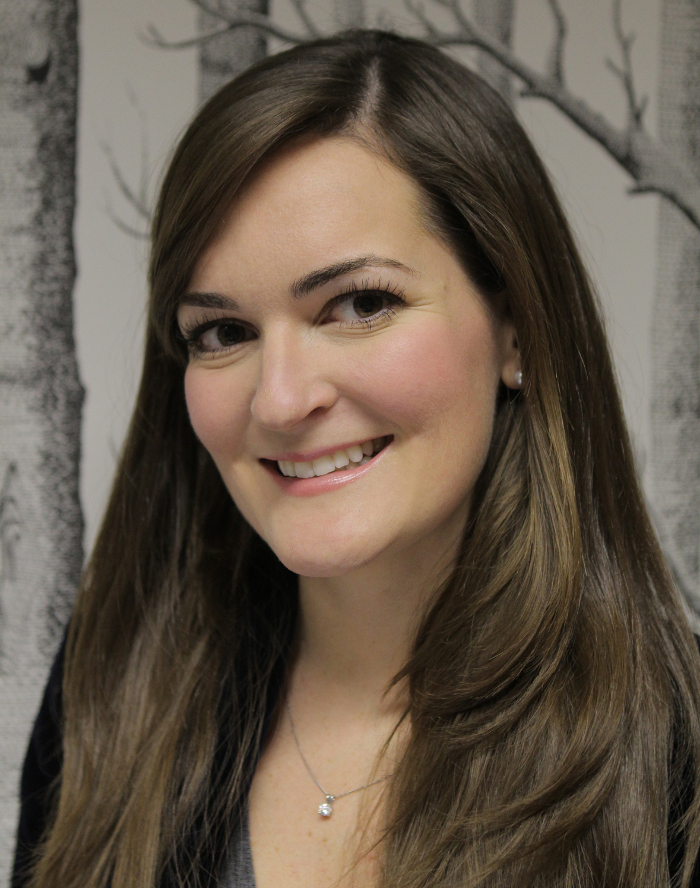 About the agency
Having been appointed managing director of SLAM in January of this year, what are your main aims for the agency?
As with any company I of course want to grow the business, however my main aim is to work closely with clients to develop award-winning campaigns that help brands move away from the crowd. SLAM has just refreshed its own positioning to Join Our Movement, reflecting a desire to work collaboratively with brands across multiple channels. The aim is to create innovative new platforms that connect with consumers in a fast-changing world and drive SLAM's expansion by concentrating on the world's cultural hotspots.
What industry sectors does the agency specialise in?
Although we are a small boutique PR agency, we have a number of employees who specialise in different sectors, including beauty, fashion, travel, automotive, food and drink, music, charity as well as lifestyle brands. What makes us stand out is that we harness the appropriate skill sets to create tailored teams for all of our clients to ensure they are getting the best possible service.
What is special about the agency's approach to PR?
The most successful brands no longer think only in terms of 'customers' – the relationship goes much deeper. In this ever changing environment, it's important for consumers to feel like a brand belongs to them, so our approach is to develop PR campaigns which bind people to our client's brands – we always want them to feel like they're part of a movement.
What qualities do you look for in new recruits?
At SLAM we are a creative and cultural bunch. Each individual is well connected and brings a different skill or quality into the agency to ensure that we can offer our clients the best service. So when it comes to new recruits I need to see that they're passionate, connected and creative. I want new recruits to show me ideas for creating movements for our clients but ultimately I want to know is – what they can bring to the agency as a whole.
Digital expertise is also incredibly important to us. The social media landscape is moving fast, conversations evolve quickly and can change a story in an instant so we need recruits to be competent and flexible enough to navigate their way through challenging comments to ensure our clients are always seen in a good light.
In your opinion, what are the main challenges facing PR today?
The role of PR is evolving incredibly quickly, it's certainly no longer just about securing a good ROI or PR/Ad value; the challenge we're facing is how do we get consumers to feel like a brand belongs to them? We can no longer rely on editorial coverage to tell our story in the way that we did 10 years ago – we need to engage consumers in conversations and create content that will make them want to share it with their friends. Therefore it's important to create compelling campaigns that engage consumers on a deeper level for all clients.
I think the other challenge is to guide our clients through the fast paced digital sector. With so many new services appearing every year we need to be experts to ensure that we can counsel clients on what to invest in and what they should avoid. I think Google+ is a great example of this – there was a lot of hype around its launch but if you look at most brands they still prefer to use Facebook and Twitter to communicate with their customers.
About clients
Can you list some of your most well-known, or respected clients?
Zippo, Filofax, Tanqueray, Comic Relief – Seriously Good, Beats by Dr Dre and Gaymers Cider.
Tell us about one of your clients you recently worked with. What was the company's brief, your approach and the result?
The Filofax personal organiser is an iconic product with a strong heritage but as a brand they've found it challenging to stay relevant in the current digital age. We were challenged to re-position the brand to make it culturally relevant again and re-capture the imagination of 'lapsed users' who once used a Filofax but now rely on their smartphones to keep their diaries.
Following a usage and attitudes study, we identified that lapsed users and current Filofax users share the same common ground – they like to write notes and are very interested in fashion / stylish accessories. With this in mind we needed to make Filofax fashionable again to recapture this audience's attention, so we set up a fashion-focused press office targeting key fashion and style journalists in aspirational and mainstream media, as well as influential bloggers with style focused tactics to change their perception of the brand.
From creating monthly trend reports that tied Filofax designs into leading catwalk looks, celebrity seeding, to implementing a series of style led blogger challenges, over the course of six months Filofax was starting to become recognised as a style accessory. This was all supported with a design partnership with iconic British fashion designer Alice Temperley who created a limited edition collection designed to showcase Filofax's design capabilities but ultimately raise their profile amongst a high fashion crowd.
How do you balance the use of social media and traditional PR in your work?
Every campaign we implement is designed to create some form of engagement so it's critical to take an 'inline' approach to ensure that whatever we do has strong social focus as well as a good news hook for traditional media.
What has been your most memorable work for a client?
This is a tough one but one of my most memorable campaigns was the Fight Cervical Cancer in Style project, which was designed to educate young girls and women about their risk and ways in which they can reduce it. The campaign involved working with fashion designers, stylists, health experts as well as T4, who recorded a live event for us which was aired three times over the course of a month, spreading mass awareness of this important issue. I felt extremely proud when we won a Silver Cannes Lion award for it.
What advice would you give to recent business start-ups on their PR strategy?
Think about the market, where it's going to go and don't be too rigid in your approach because this industry is constantly evolving and as a start up you need to constantly adapt to survive and more importantly evolve as a company.
About journalists
Which areas of the press do you communicate with the most and which media outlets or journalists do you find you work with the most often?
As we have such a variety of clients, all with different needs, we regularly speak to most of these press as well as bloggers.
What can you offer to journalists seeking a story on one of your clients?
We like to work closely with journalists to ensure that they get everything they need to create a story. Depending on the client we can offer anything from products to review, spokespeople to interview or access to exclusive events. We always aim to go above and beyond to ensure that we give journalists what they need.
How do you build and maintain strong relationships with journalists?
It's important from day one in your career to build your relationships with journalists – these are some of the most important people you will ever know in your career! If you're starting out in PR my advice is get to know the editorial assistants – face time is essential! Take them out for coffee or invite them to events but whatever you do, just make sure you only use 10% of your meeting time to talk about clients because you should get to know them as a person first and foremost.
How do you think the PR/journalist dynamic will change in the future?
This is a tough one because technically we're all becoming journalists. The general public uses Twitter to report incidents/events unfolding and a number of people in PR have their own blogs so technically it's already evolving. However we will always need journalists to monitor and filter news for us but who truly knows how PR will change in the future? – it will be interesting to see.
About you
How did you get into PR?
I studied Politics at the University of York, and upon graduating a contact offered work experience at specialist music PR agency LD Communications, promoting tours by rock legends including Bon Jovi and The Rolling Stones along with working on the BRIT awards and I've never looked back. I found the brand partnership opportunities within the music industry really interesting and joined Weber Shandwick's graduate scheme in 2003 to focus on Consumer PR .
What media do you seek out first thing in the morning?
The first thing I read is the Mail Online for the salacious showbiz gossip, on the commute I read the Metro and I can't get through a weekend without delving into the depths of The Times and Sunday Times supplements. Throughout the day I check news feeds through twitter to ensure I'm aware of any breaking news.
If you could work anywhere in the world, where would you go & why?
There is huge potential growth in India – one of our global clients (Zippo) has seen massive growth within the region. PR in the West may be more developed, but there is a huge amount to be done to benefit the growth of both Western brands and domestic brands within the country.
Do you attend networking events? If so, which are you attending soon?
Networking is the pinnacle of new business. 'Who you know' is vital for a business to succeed. The team at every level attend networking events from industry specific events in fashion and beauty. As an agency we provide support and fund team members to join networking groups. I personally attend The Athena Network: Women in Business networking events.
What's the first rule of good PR?
RESPECT – Old fashioned respect and understanding of clients, their business needs and what keeps them up at night allows you to become true strategic creators and intuitive partners.