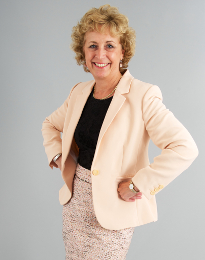 What's been happening recently at Flagship?
It has been an exciting time for Flagship as our US partner Peppercomm has taken an equity stake in the company. This means that we are now supporting their accounts, with clients including EY and TGI Fridays. As an integrated marketing agency, Peppercomm also has a vast array of resources that we can introduce to our own clients, providing further varied and integrated work.
How can integrated campaigns help stakeholder engagement? Could you give an example of how Flagship has done this?
True integrated communications reaches audiences at their different touchpoints. This means that, while traditional communications focus on reputation management, integrated communications go one stage further, with a direct call to action that is delivered through a variety of platforms. We have found that offline communications is far more about reputation, whereas online is about delivering behaviour change.
For example, we have been working for a number of years with the DLR (Docklands Light Railway), creating reasons for people to visit the areas served by the DLR. These are then captured in guides to East London that are designed for production in print, but are also pushed out digitally. This work has been extremely effective in communicating with new audiences for the DLR and as a result we have been shortlisted for awards for these campaigns. This is helped by the fact that the DLR has an excellent means of measuring its passenger traffic, so we are able to see the tangible difference our work has made to the client.
How can charities maximise their PR and make a real difference to their cause? Has Flagship worked with any charities recently?
There are thousands of charities competing for the attentions of those with a limited amount of resources, making it difficult for them to stand out. In order to do this, PR has to create a real trust between charities and their audiences, showing the transparency and integrity of the charity. It is important to prove the difference that charities are making, and how they spend the money they receive. This is essential, and charities must also provide a clear call to action, and a reason/hook to give money.
Flagship has worked with a number of charities, and we also support the Family Holiday Association as an organisation. With the FHA we help with some of its communications projects, such as the Big Pub Quiz Challenge, and the launch of the FHA report "Giving Britain a Break", which showed the importance of family holidays.
How has the relationship between agency and client changed over the years, and what makes it work?
Actually, I don't think the relationship has particularly changed – the dynamic is still the same. At Flagship an important part of our offering is that we strive to become an extension of our clients' teams. We work hard to know the issues that affect our clients, and know the markets our clients are in inside-out.
However, there has been a shift as across the board we are now more accountable and the demands on our clients are greater – they increasingly need to demonstrate the results of campaigns. This makes metrics and deliverables extremely important.
How do you ensure you create tangible results for the client? What methods and measurements do you use?
The key to this is expectation management. When starting any project, retainer or campaign it is vital to agree with the client what matters most to them, what will make the biggest difference to their business. From then, we can make sure that our programme delivers this, always bearing the key targets in mind. The biggest benefit of this is that both sides are very clear about the company's key messages and positioning, so from there it is far easier to measure the results.
At Flagship we also use Business Outcomes, a model of evaluation that was introduced by our US partner Peppercomm. The biggest benefit of Business Outcomes is that it does not simply measure the quantity of coverage and its equivalent AVE – instead, each piece of coverage is weighted, looking at how many of the company's key messages are included to know its value. This is presented in a document that can be formatted to allow quarterly, and annual comparison of the coverage received.
How can the PR industry improve its evaluation techniques and ensure that PR is seen as a tangible method to winning business?
PR still needs to ensure that it achieves a link between reputation and business, and this must be proven in our evaluation techniques. We need to show that our activities generate business and affect our clients' bottom line, which is something the industry still hasn't been able to do. Until we are able to do that successfully, we depend on studying message evaluation to know the worth of each cutting.
In terms of strategy, how does an international PR campaign differ from a domestic project?
Ultimately, any campaign needs to take into account cultural differences, particularly for its media relations. Local knowledge is extremely important as journalists in each country are used to receiving information in specific ways. Campaigns need to understand their target audiences, and can't assume that what works here will work everywhere else. This is often a challenge for global organisations with different PR offices in various countries – having a global PR strategy must allow flexibility for the implementation of each country's media relations campaign.
How would you deal with the crisis management for a client with a reputation that has been damaged?
In crisis communications the aim is to restore reputation, and to do so you have to go back to basics. Identify the problem, and be transparent about what has been done to rectify it. If your client has done something wrong, you should acknowledge it and maintain consistency in your communications. I know people don't like to hear this, but time is also a great healer!
Do you have a past campaign or project you're particularly proud of, and why?
I am extremely proud of our work with Sumitomo Chemical, to raise awareness of its lifesaving Olyset mosquito bed net and the role it plays in combating malaria. Our work provided media relations, event management, behaviour-changing communications activities and lobbying for the company. This resulted in successes such as persuading Jon Snow to present a 30 minute Channel 4 programme on malaria, collaborating with the UK's leading malaria NGOs, getting an Olyset net on the door of Number 10 Downing Street and providing the world's largest 'mosquito' net for Malaria No More's ambassadors (David Beckham and Andy Murray) to play tennis over. We also ran a campaign called 'Me and My Net' with the Royal Commonwealth Society which created an amazing resource – thousands of essays and illustrations from young people in Commonwealth countries, particularly sub-Saharan Africa, on their views about bed-nets. This campaign culminated in an exhibition and presentation to the House of Commons All-Party-Parliamentary Group on Malaria.
How do you balance journalists' needs with ensuring your clients get the right coverage?
In PR we are a bridge between our client and the media, so need to understand both sides' points of view. This includes knowing what a journalist wants – they need a story, need to stick to deadlines, they are competitive and want facts and figures. However, we are also guardians of clients' communications and need to guide the client how best to present each story so that there is a ready audience for it. Negotiating this successfully is what good communication is ultimately about.
Jackie can be found tweeting @jackieannmurphy.