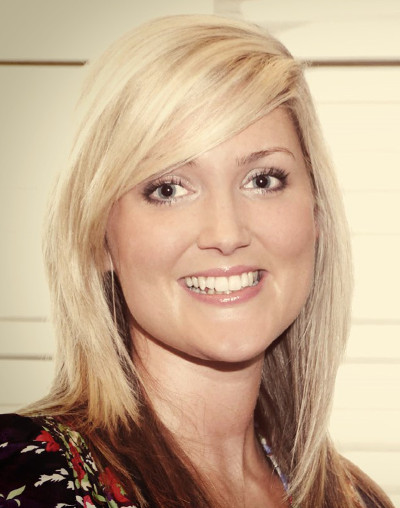 What's been happening recently at JAMpr?
2013 was a phenomenal year for JAM! We recruited four wonderful new Jammers, further strengthening the team, and won a host of sought after accolades. We were awarded Outstanding Small Consultancy in the CIPR North West PRide Awards, voted Best PR Agency in the Talk of Manchester Business Awards and scooped three gold gongs in the BestFor PR awards. All this was reinforced by several high-profile account wins, including Transform Cosmetic Surgery, Argos for Business and Carrot Car Insurance. We've been busy to say the least!
What future plans do you have for the agency?
We have particular specialism in the financial, travel, food and drink, and health and beauty sectors, all markets we are actively pursuing.
The way we engage with media continues to evolve and we are focusing on working with journalists and bloggers in a way that suits both parties. Increasingly we are pitching news via Twitter, keeping it short and sweet, which has garnered great success.
There continues to be great emphasis on value for money for our clients, demonstrating a clear return on investment in terms of our outputs, proactivity, coverage generated, brand penetration and of course, enquiries.
How does the agency structure its teams for client work?
JAM is home to a team of well-rounded PR professionals, with each Jammer boasting experience of specific industries. Those with greater experience of certain sectors tend to lead on relevant accounts, educating the rest of the team on the specifics of clients' markets. The beauty of a small agency is that all team members work with clients, giving them experience across a wealth of sectors.
Growing and running a PR agency – what's the secret to attracting the best talent and keeping clients happy whilst balancing the books?
We're a very friendly, down-to-earth agency and the atmosphere at JAM towers reflects this. We receive a lot of CVs from prospective Jammers who see our many award wins, hear about our exciting client work along with our national events and projects, and see our endless tweets about the socials we enjoy and the abundance of cake we consume, and people want to be a part of that. We're at work for such a long time, which makes it so very important to enjoy your job and the place you work. We do all that we can to make work a pleasure, and that includes Starbucks Friday courtesy of me every week, two duvet mornings a year in addition to holidays, Christmas Eve as a bonus holiday, mobile phone bills paid and performance related bonuses. All this is underpinned by a positive and happy office atmosphere.
A happy workforce equates to increased performance and in turn, happy clients.
What's the best practice you've seen from a PR? And the worst?
Gosh, that's a tough one. I've been lucky enough to work with some of the industry's leading PRs and have therefore seen incredible skills, and in turn, results. Best practice is demonstrated through proactivity, organisation, client knowledge, strong writing skills, people management, delegation and continuous learning.
The worst? I don't think there's enough time for me to reel off the gaffs I've witnessed but one word of advice to my fellow PRs; don't ever reveal to your boss that you never read or watch the news! Yes, that actually happened.
With the nature of PR continuously evolving, how best can people prepare for a career in the industry?
See my above note on the worst practice! In seriousness, knowledge is power. Read, read and read some more. Research your clients, the issues affecting their industry, their media – act as if you are employed directly by them. What opportunities, other than press releases, can you put your clients forward for? You'll only establish this by immersing yourself in your clients' industries and the right media. Study journalists and their writing and look at what they are talking about on Twitter and LinkedIn etc. Basically, become a first rate stalker of your clients, their industries and their media.
How do you ensure you create tangible results for the client? What methods and measurements do you use?
Every client is different in what they expect from PR. Some clients are looking for coverage in very specific media, for which we create a media model and KPIs on the number of hits we will achieve in these media. Others look for brand penetration, and for some it's key messages. Some clients are looking for an increased share of voice over their competitors, which requires a full SWOT and competitor analysis and media audit to pinpoint the opportunities to shout louder. AVEs have certainly died a death, with backlinks to clients' websites now taking precedence. All in all, evaluation is specific to each client and we work closely with each of them to establish what they are expecting from PR, how we will deliver the strategy and how we will measure this for them.
Is there anything the agency is particularly experienced at when helping out journalists with their stories?
We work with everything from tools to cosmetic surgery, and everything in between, meaning there's different material we can provide journalists. Where possible, we will always provide journalists with products to test, such as tools, travel cards or an iBox to fit to their cars to monitor their driving style (telematics car insurance). But where we excel is in providing strong case studies on behalf of our clients. Journalists love a case study; it provides their readers with third party testimony of a product or service, which in their eyes beats us PRs waxing lyrical about our clients' plus points. We recruit case studies personally, interview them and brief them thoroughly on where, when and why they will appear in certain publications and then give the media direct access to the case studies, which is warmly welcomed by journalists.
What are your three tips/rules to building and maintaining strong relationships with journalists?
1. Research journalists and their writing. Understand what they write about, what they like and dislike before making contact and establish when is best to make contact and how – some prefer e-mail, others like phone calls. Just like your personal relationships, there is no one size fits all when it comes to building relationships with journalists and you need to learn how to work with them individually.
2. Flatter them but don't be a slime ball! Reference their writing, so they know you follow their career…but not to the level of an injunction.
3. Thank them for coverage. It doesn't matter how big or small the piece was, always take time to send an e-mail thanking them for including your client in their work. Gratitude goes a long way.
How do you balance journalists' needs with ensuring your clients get the right coverage?
At JAM we're not yes men – we offer our clients consultancy based on years of experience. We're very honest with our clients about what will work with the media and what won't and our clients trust our judgement. However, we always respect our clients' boundaries and would never push a story they were uncomfortable with just to secure coverage. Sometimes journalists ask for commercially sensitive data that clients are unable to share, or try to angle a case study's story inappropriately. We are very clear in our liaisons with journalists about what we can and can't provide so as to avoid any misinterpretations. We risk losing the coverage by not providing the additional, sensitive information, but we would never compromise our clients' integrity for the sake of a cutting. It's about the right messaging, not coverage for coverage sake. This is always communicated clearly with our clients.
Bloggers: an editorial opportunity or a passing trend?
Absolutely an editorial opportunity! Bloggers can ultimately become brand ambassadors and which client doesn't want that? Bloggers have a unique following, people who are fully engaged and somewhat influenced by the bloggers they choose to follow. The key is to create solid relationships with a handful of influential bloggers and work closely with them.
The JAMpr team can be found tweeting @JAM_Manchester.