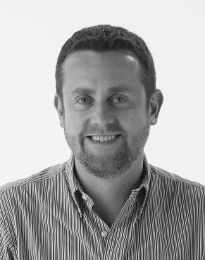 What's been happening recently at Whiteoaks?
Following the management buyout at the end of 2013, our leadership team has expanded. This has enabled us to blend the knowledge behind our many accomplishments with fresh ideas and approaches. We've enhanced the services we offer clients in line with our mission to provide the best return on investment of any tech PR agency and are evolving our content strategies with an audience-centric approach. Our results-based approach continues to make us attractive to new and existing clients: in the last few months we've won a number of new accounts, including CloudSense, Portcullis Computer Security, Esri UK and Intent HQ.
What strategies have you rejected in the old-school thinking about PR?
Our 360 PR model entirely rejects the old-school model, particularly the old-school time-based model, the use of generalists rather than specialists and the notion that you can't guarantee results. Instead, we give clients a complete perspective of what PR can and should achieve for their organisations. By reporting what we've actually achieved – rather than how we did it – our approach effectively commoditises PR, with transparent fees and guaranteed results.
What are your thoughts on a results-driven approach to PR?
Clients buy results – not excuses. Which is why we believe agencies should be prepared to put their money where their mouth is by providing formal service level agreements that place financial penalties on their firms if they fail to deliver. It's also why our 360 PR model focuses not just on creating and delivering the right output but also getting the right strategic outcomes.
PR agencies are now competing against a whole range of communication specialists – from social and advertising agencies, to in-house teams and freelancers. How do you stand out from the crowd to win the pitch?
It's not a trend we see a lot, especially in a pitch situation. However, the fact that any communication strategy relies on good quality content means that good PR practitioners – who can create this content and deliver it to the right end audiences – are in a stronger position and can differentiate themselves when competing with social and even advertising agencies. Channel expertise can easily be bought: understanding the entire strategic picture is much more important.
Do you think there are any ways social media has hindered PR practices?
It hasn't hindered PR but it's certainly changed it. As an industry, we've had to think differently – and certainly more broadly – about the channels we use. As well as engaging with journalists from traditional media, there are different types of influencers that we need to engage with on behalf of our clients. In many cases, social media is a very effective channel for reaching these target audiences. And although social media has made PR processes more complex, it's also created commercial opportunities for agencies and strategic opportunities for businesses to engage with their audiences in a different way.
Has telling a brand's story changed now traditional PR methods have given way to social and digital?
The core principles haven't changed dramatically. What has changed is that there are now more delivery mechanisms and it's harder for organisations to control their brands in the way they used to. Once a story or opinion goes out, it can take on a life of its own as people comment, share and amplify it. Before the era of social media, in a crisis situation, agencies could starve a story of oxygen to close it down, before coming out with the story the brand actually wanted to tell. Now this cannot be achieved in the traditional way.
How do you ensure you create tangible results for the client? What methods and measurements do you use?
Whiteoaks operates on a set fee per deliverable basis. Beyond the assurances around costs and activities, we agree on a set of guaranteed outputs for all campaigns, clearly linked to business objectives. The success of all campaigns is evaluated using one of our proprietary reporting and evaluation tiers, including our Sales Influence Barometer (establishing a relationship between PR outputs and likely sales outcomes) and the Sales Link Barometer, which measures awareness, perceptions and intended behaviours as a result of the work we do.
Is the need to develop relationships with press journalists as important now since the rise in use of content marketing and social media?
It's very easy to get caught up in the excitement of social media and forget about traditional media. Traditional media remain an important channel, which the majority of our clients are successfully using as an effective way to communicate with their audiences. It's also important to note that a lot of journalists who produce content for traditional media will also have blogs and be influential on channels such as Twitter. Much like PR, the media now understand that there are different ways to engage with audiences. Whether it's in traditional media or social, it's about knowing who the influencers are, engaging with them and giving them high quality content.
What are your three tips/rules to building and maintaining strong relationships with journalists?
1. High-quality content: Journalists want stories that are relevant and they can use
2. Trust: Build strong relationships by not approaching contacts with the wrong content
3. Responsiveness: Our ability to react quickly with good content that's right first time is crucial to securing good opportunities for clients.
Would you say bloggers are now equally important contacts as journalists?
It really depends on the individual and the audience you're trying to reach – some bloggers are more influential than journalists and vice-versa.
What future plans do you have for the agency?
We have our sights set on realising ambitious double-digit growth through our mission to provide clients the best return on investment of any tech PR agency. Everything that we are doing today and will do in the near future is geared towards achieving this goal.
James is tweeting @James_Kelliher.