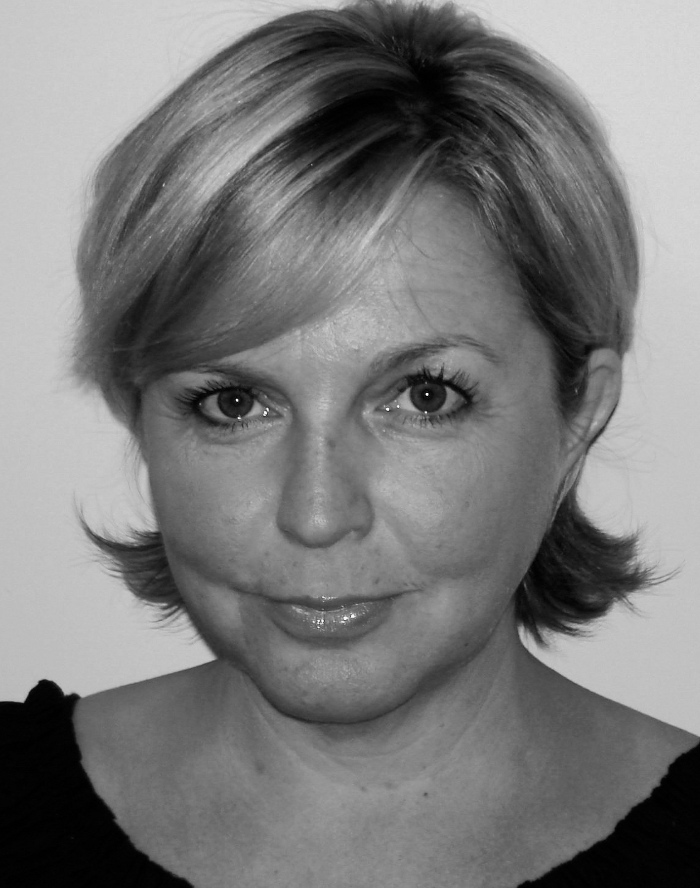 Jane Boardman has worked in consumer PR for over 25 years and established Talk PR in 2001. From running the agency to attending fashion events around the world, Jane shares how she recruits the best PR fashionistas, the global launch of Vertu's Constellation, and the best business advice she's ever been given.
About the agency
Talk PR was established in 2001, backed by M&C Saatchi. What industry sectors does the agency specialise in?
Talk PR is a consumer PR agency specialising in fashion, luxury lifestyle, beauty, grooming and wellbeing. We have a very strong digital team; Digitalk.
Our work covers both UK and global and we have a highly effective global network.
Our largest client is P&G (a founding client) for whom we work on a number of beauty and grooming brands both in the UK and globally.
We are immersed in the fashion sector and have a very close relationship with the British Fashion Council. We pride ourselves on working with young and upcoming designers such as Holly Fulton who was one of our first Talk Future clients.
What is special about the agency's approach to PR?
We combine the highly-connected and in-touch approach of a boutique agency player with the global intelligence and strategic approach, as well as the scale and structure, of a major player.
We believe three things drive successful PR campaigns:
Strategy and Creativity
The quality of our strategic planning and creative thinking leads to marketing solutions that challenge orthodoxy and set new standards.
Connections
Connecting to influencers, connecting across disciplines, and connecting to the cultural landscape allows Talk PR to create PR solutions that change businesses and build brands.
Application
Talk PR's senior, hands-on practitioners combine strong strategic skills and flawless implementation. Our attention to detail surpasses our competitors' and exceeds the expectations of some of the world's leading companies.
How do you ensure your clients get the right coverage in the press?
We start with understanding the client – their positioning (both existing and desired), their brand equity & their business challenges. We analyse the audiences and how to most effectively to reach them. Then we create content that can run both on and offline. This can be as simple as a well-constructed PR angle or story or as digital as an app. Our connections allow us to reach out to audiences in a highly-targeted and efficient manner.
What do you look for in new recruits?
Attitude is very important in PR. Our recruits need to be smart/forward thinking/creatively oriented. But they also need to be hard working, great at writing and in touch with both the sectors in which we work and the broader business landscape.
Talk launched Talk Talent to mark our 10th anniversary earlier this year. This consists of entry level schemes to ensure that we offer opportunities for employment to a broad and diverse selection of people.
We hold a series of quarterly open days to anyone thinking about a career in PR. This provides a flavour of agency life along with the key areas/skills required and aims to give attendees an understanding of whether a career in PR is right for them.
We recently abolished unpaid internships as we think that those who work for us deserve to be paid. We are also concerned to encourage diversity in the industry and see unpaid internships as a barrier to this. We have replaced internships with the Talk Trainee scheme which gives six months paid work to a total of four people a year. We invite applications from anyone interested in a career in PR and the shortlisted candidates attend an assessment day. Each Talk Trainee undergoes an intensive training programme and paid work contract for six months working either in fashion/lifestyle PR or beauty PR. Talk Trainees receive 'Talk Talent Accreditation' when they graduate from the scheme. The training programme has been developed in association with the PRCA.
Taylor Bennett Foundation – We invest in diversity and inclusion in PR, mentoring and inspiring future PR stars from ethnic minority communities through the Taylor Bennett Foundation. We are the first consumer PR agency to take part in the bi-annual 10 week training programme run by the Taylor Bennett Foundation for six talented young aspiring PR professionals from ethnic backgrounds.
About clients
Talk PR initiated SERMO, a global luxury PR network. How has this helped Talk PR, and your clients, on an international level?
Global knowledge is so important.
Sermo is a global network of like-minded, independent PR consultancies that are all particularly experienced and connected in the luxury & premium lifestyle sectors. We offer global intelligence that informs highly effective international and local PR campaigns and events.
We combine strong connections, top level strategy and the latest communication tools with creative executional brilliance. We can work on global strategy and coordinate this through either our own or our clients' local agencies. Our clients get a network that is totally focused on their own sector as well as being highly globally aware and connected.
Tell us about one of your clients you are working with at the moment. What campaign do you have planned?
Most recently we have been working with Vertu, the market leader in luxury mobile phones. We held their global launch for the latest touch screen smartphone, Constellation, at the Palazzo Serbelloni in Milan. There were 1000 guests and journalists from around the world. Celebrity attendees included Clive Owen, Rosie Huntington-Whitely, Uma Thurman, Tilda Swinton and David Gandy.
What has been the biggest challenge for the agency?
We are very client service focused. Often you forget that you have your own company to grow and develop while getting absorbed in your clients' businesses. Without this absorption you can't really get under the skin of your client and service their needs 100% effectively. The downside is you can forget to grow and develop your own business! Getting this balance right is a real challenge.
Now we are so global in our approach there is so much more information to absorb and connections to keep alive – juggling time is hard for us all.
About journalists
What can you offer to journalists seeking a story on one of your clients?
We work closely with our clients to obtain the most relevant information for media. We then create a package with the media agenda in mind, offering suitable content for each channel. This can include everything from product news, access to experts, research, content creation, celebrity & influencer involvement etc. Many of our clients have strong ambassadors at the face of the brand, therefore a key strength is in driving in-depth coverage with interviews and interesting content.
How do you build and maintain strong relationships with journalists?
The Talk PR team maintain strong relationships by ensuring they are always approachable and informative. We understand the media agenda, are very targeted and provide the content they want with ease – making sure it works for them.
How do you think the PR/journalist dynamic will change in the future?
Digital is obviously now our main communication tool. Even offline journalists are contacting us through social media such as Twitter and Facebook. Digital media hubs make it easier for media to download the content they want – this is something our digital team are constantly evolving. This is not to say that traditional journalist/PR relationships will disappear – it will always be important to have face-to-face time to maintain strong relationships. But the online tools allow you to deliver better content faster and with more control. In the future PR will increasingly reach out to the end consumer alongside the traditional influencer – as more and more digitised early adopters and consumer group leaders raise their outreach and power.
About you
Are you involved in any other projects?
Fashion and the arts are two key interests.
I am a strategy advisor to the British Fashion Council and am an external examiner and advisor to the MBA in Fashion at the London College of Fashion.
I am a trustee of the BFC Bazaar Fashion Arts Foundation, an initiative that aims to inspire and support fashion and the arts through a series of collaborative projects. At London Fashion week we launched Britain Creates 2012; a project that will bring top British fashion designers and artists together to collaborate on one-off works of art that will embody Olympian values. These will be exhibited as part of the Cultural Olympiad.
I also sit on the board of Dance Umbrella, the international festival of contemporary dance.
From a business perspective I'm chairman of personal branding company Private Office, sit on the M&C Saatchi group board and am non-executive director of Me_tail, an exciting new technology start-up offering a personal online fitting room service.
How useful do you find social media?
It's part of everything we do – personally, for our own business and on behalf of our clients.
Do you attend networking events? If so, which are you attending soon??
It is a key part of my job. Working in fashion and for the BFC involves extensive networking – at London Fashion Week, at our global designer showcases and at numerous other fashion events. The fashion industry has networking down to a fine art but it is a very closed world and I am honoured to be a part of it.
In beauty, I am a member of CEW and attend their events and ensure I keep in touch with our top beauty influencers, many of whom have become friends. Both the IHT and FT luxury conferences are great and I am a regular attendee. And I am flying to Cape Town shortly to attend the M&C Saatchi worldwide board meeting.
What is the best bit of business advice you've ever been given?
People are at the heart of what we do – treat them well and you will do well in return.
[lnk|http://www.talkpr.com/|_blank|Talk PR]
[lnk|http://janeboardman.com/|_blank|janeboardman.com]
[lnk|http://uk.linkedin.com/in/janeboardman|_blank|Jane Boardman on LinkedIn]
[img|jpg|Jane Boardman]