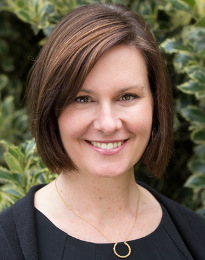 What's been happening recently at Six Degrees?
In short, a lot! In the past year we have hired three new people and completely refocused the business. We remain true to our science, engineering and technology roots, but now our focus is much more broadly on corporate reputation-building, whether that means traditional PR programmes, community management or internal workshops to help influence employee behaviour. We believe that reputation is a company's greatest asset, and we are passionate about contributing to better business behaviour at every level.
Six Degrees was one of the first tech PR consultancies in the UK. With the rise in competition over the years, how have you managed to succeed with client wins?
We are really proud of the fact that we have worked with several of our clients for more than 15 years… And I think in part that answers your question. We make sure we are never complacent, are always bringing fresh thinking and new ideas to our clients and challenging the status quo. As a result, our existing clients regularly recommend us to others. Or, when they move on, they hire us to support them in their new role. In terms of new business, we have deep sector expertise and a team of very smart consultants with remarkable grit and accountability when it comes to delivering outstanding results. It's a combination that seems to work.
You're originally from Canada; what inspired you to settle and pursue a career in the UK?
I was working at one the USA's largest PR agencies in my early twenties and running international PR campaigns. I felt very uncomfortable offering advice to clients in other countries when I had only ever worked in the States. I decided that I wanted international experience and the UK seemed like a good option. Three months later, here I was. My original plan to be here for two years has turned into 18! I believe the UK is one of the most dynamic places to run a business. Sitting as it does between the USA, Asia and continental Europe, I believe the UK offers an unrivalled world view.
You have been commissioned to write a book on the 'reputation economy' which is due out later this year. Can you tell us more about this?
It's exciting, challenging and just a little bit daunting. It's called 'The Reputation Playbook: a winning formula to help CEOs protect corporate reputation in the digital economy' and it's being published by Harriman House in October. I really felt that there was a gap in the market for a strategic look at the impact of social media on corporate reputation-building, particularly for large B2B businesses. There are lots of 'how-to' books about social media out there, but nothing that provides a framework for how to build the right thinking into broader reputational planning. Most important, the book includes lots of questions that CEOs should be asking of every functional area within their business, from finance to operations – not just marketing and PR. It has been a wonderful project to work on and I can't wait to see it in print!
What's the best practice you've seen from a PR? And the worst?
One of the best practices comes from online retailer Zappos – and it demonstrates the power of taking a broad and long-term approach to reputation-building. Zappos is known for having a single-minded focus on its culture, where the customer takes centre stage. Employees are encouraged to go above and beyond and there are countless stories people tell about receiving flowers from a customer service agent, having told them about the death of a loved one. Or an automatic upgrade to priority shipping, for free and without even telling the customer. To me, this is a company that really understands the meaning of reputation, and rightly places the emphasis on its purpose as a business, core values and employee behaviour rather than simply working on clever communications.
The worst example that springs to mind is the Twitter chat with JP Morgan's Jimmy Lee at the end of last year. What was ostensibly set up as an opportunity to encourage potential recruits to learn more about the company (I think), turned into a very public attack on just about every area of the business with the hashtag #AskJPM. Of course hindsight is 20:20 but given the general sentiment towards the sector, and the perception of Jimmy Lee in particular, you would have thought someone internally might have done a risk analysis first.
How would you deal with the crisis management for a client with a reputation that has been shattered?
It really depends on the type of crisis. If the company has a history of acting in line with its core values, and as a result has built up goodwill among important stakeholders, a traditional crisis management process would be appropriate. If, however, the crisis has arisen as a result of a perceived gap between what the company says is important, and how it acts, there is a much bigger, long-term challenge to be addressed.
With the nature of PR continuously evolving, how best can people prepare for a career in the industry?
That's a great question. Being curious is a real asset in this business: curious about the stories your clients have to tell, but also curious about the evolution of industries that you want to work in, and the media themselves. Writing will continue to be a critical skill and knowledge of social media is an absolute must these days. I think the best way to prepare is to get as much work experience as possible, because this allows you to see the reality of the job, and to learn from experts.
Is the need to develop relationships with press journalists as important now since the rise in use of content marketing and social media?
I believe it is, yes. Content marketing is extremely powerful, because it enables a company to speak directly to its target audience. However, a company's reputation is influenced by many different things, and media endorsement continues to hold a lot of sway. So cultivating relationships with relevant journalists over time is definitely important.
What are your three tips/rules to building and maintaining strong relationships with journalists?
1. Understand their needs – and only ever pitch them something relevant
2. Use your network to help connect journalists with relevant sources, not only from among your client base
3. Engage with journalists consistently, not just when you 'need' them to cover a story.
How do you balance journalists' needs with ensuring your clients get the right coverage?
It's important to be honest with clients right up front. There's a real skill in crafting a strong story, but no matter how good your story, a round peg will never fit in a square hole. We view journalists as our customers as much as we do our clients. It is our responsibility to give them content that we believe will be genuinely interesting and compelling for the readers.
What do you have in the pipeline for Six Degrees?
Our big focus right now is using the upcoming book to help spread the word about the importance of reputation management. We have also recently launched 'The Reputation Series' – bimonthly events that see guest speakers touching on every aspect of corporate reputation. Speakers to date have included the head of Metro Bank presenting on corporate culture, the former head of communications at Vodafone talking about aligning internal and external teams, and a specialist lawyer talking about the legal opportunities to protect your brand. These are getting really popular so we may look at hosting them more often.
The team can be found tweeting @sixdegreespr.