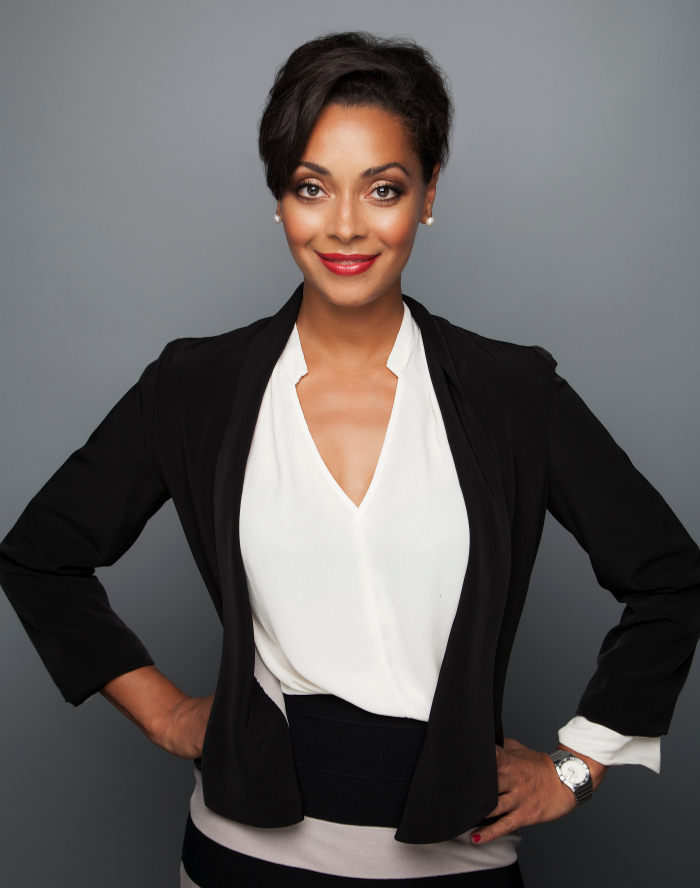 Hi Jessica, can you tell us about your background in the media?
It was Connie Filippello, publicist to stars including George Michael, Mariah Carey and Versace, who gave me my break in media. I was 17 years old and we got talking while I was washing her hair working as a junior in a hairdressers to earn money! She gave me an opportunity and I grasped it with both hands – I am forever indebted to Connie. I went on to do a degree in journalism at Harlow College's NCTJ course and enhanced my academic studies with as much work experience as I could. I was a very young mum, and having a child focused me, so while my peers were in the student union bar I was interning everywhere from the BBC to Choice FM to boost my CV and equip me for the career I wanted post-graduation.
What was the inspiration behind starting your own PR communications agency?
I had ten solid years of experience as both a journalist and PR consultant before I considered setting up JH Public Relations. I wanted to be in control of the clients I represented, and saw PR as a wonderful platform for sharing the stories of brilliant individuals. Enterprise changed my life and I pride myself on running an agency which represents inspiring people who deserve to have their stories shared so that the next generation has access to them. PR can serve a broader purpose than simply impacting a business' bottom line, and how wonderful to be able to do both. We have worked with major names in showbiz including Samuel L. Jackson and Kelly Rowland, but by 2010 JHPR had evolved into an agency focused on the representation of entrepreneurs, groundbreakers, experts, and startups. We are fortunate to have worked with some of the UK's most accomplished entrepreneurs and small business owners and brands such as Hilary Devey, Deirdre Bounds, and project work for the Ministry of Justice, Caribbean Fashion Week, and Virgin Unite.
How did it feel going from being an employee to becoming your own boss?
It felt right. I had learnt from my employers, accrued great media contacts, and was ready for the leap. I believe strongly in driving myself beyond my comfort zone and wanted to work in an area of PR which was aligned with my personal values and passion for enterprise.
In 2007 you set up greeting card and gift company Colorblind Cards. How were you able to juggle this as well running your PR agency?
Having juggled motherhood from the age of 18 with university, internships and paid employment, juggling two companies was a breeze! Of course, it is challenging, but I love my work and am constantly learning from the people we represent and the team who support me. Ultimately, it's about ensuring you have a support system to help you realise your goals.
You've recently been awarded an MBE Honour in the Queen's 2014 Birthday Honours. How do you feel?
The news that I had received an MBE is undoubtedly one of the most wonderful and surreal moments of my life to date. I have put one foot in front of the other in pursuit of an improved reality, without looking back, ever since I became a mother aged 17. The honour of receiving this recognition forced me to recollect not how far I have come, but the distance that I have travelled. I am humbled, and proud of having created a life in which every day I wake up able to live my passion. More importantly, I am able to share my journey of defining my own life despite the obstacles, with the next generation. Every human needs a purpose and I've discovered that mine is to share the message that regardless of where you start and the challenges you may face, at any moment you can take action to redefine your own existence.
What's been happening recently at JHPR?
JHPR is growing. We have two strands to our business, our standard PR service for established entrepreneurs and thought leading businesses, and our Startup PR service which grew out of my desire to find a way to make PR affordable for startups. With over 500,000 new businesses started last year, I applaud the individuals brave enough to follow their passion and embark on their own business journey. There are so many inspiring stories which need to be told and PR is a fantastic way to showcase the individuals who will inspire the next generation. I needed to find a way to support this burgeoning era of entrepreneurialism and we do this through our Startup PR service which allows us to represent individuals such as Mike & Ben Dyer, Founders of The National Enterprise Challenge sponsored by Theo Paphitis' Rymans. To support this objective, JHPR have partnered with the organisations who share those values such as the British Library, the government's Startup loan initiative and the Great British Entrepreneur Awards. Equally, our roster of established talent is exciting, with this year's wins including one of Europe's leading talent management agencies Kruger Cowne and founder of disruptive tech firm Pokeware's Maryse Liburdi.
Growing and running a PR agency – what's the secret to attracting the best talent and keeping clients happy while balancing the books?
Our focus is integrity at all times. Clients must receive a brilliant service and in order to provide that, my team must share my passion for ensuring an exceptional service, strong work ethic and commit to an ever-evolving skill set. We are constantly learning, and our clients benefit from our commitment to growth.
How would you deal with the crisis management for a client with a reputation that has been shattered?
This would depend entirely on why a client's reputation had been shattered. Just as we stand for integrity as a company, the clients we choose to represent tend not to need crisis management, as the very nature of their business demands promotion rather than protection.
With the nature of PR continuously evolving, how best can people prepare for a career in the industry?
The current PR agency model will be dead in ten years. Anyone planning a career in the industry must accept the need for adaptability and versatility. A strong grasp of digital and social media must accompany a solid black book of contacts but most importantly an ability to stay abreast of the evolution of the media and how to best utilise its platforms for client gain.
Is the need to develop relationships with press journalists as important now since the rise in use of content marketing and social media?
I don't think great contacts can ever be underestimated and some of our best contacts today are individuals I formed an email relationship with a decade ago as a PR consultant working for other agencies. The publication they write for has changed and their role is now more senior, but they continue to be invaluable.
How do you balance journalists' needs with ensuring your clients get the right coverage?
It's a balancing act, but ultimately if you understand your clients' objectives and target audience then you will speak to the media who embrace those values. It's all about fit. The problems arise when a PR attempts to shoehorn a client into a platform which is not a natural fit. It is the job of the PR consultant to educate and guide the client around journalists' needs. Clients come to us for guidance as much as results, so handholding is all part of the business.
Jessica can be found tweeting @JessicaHuieMBE.