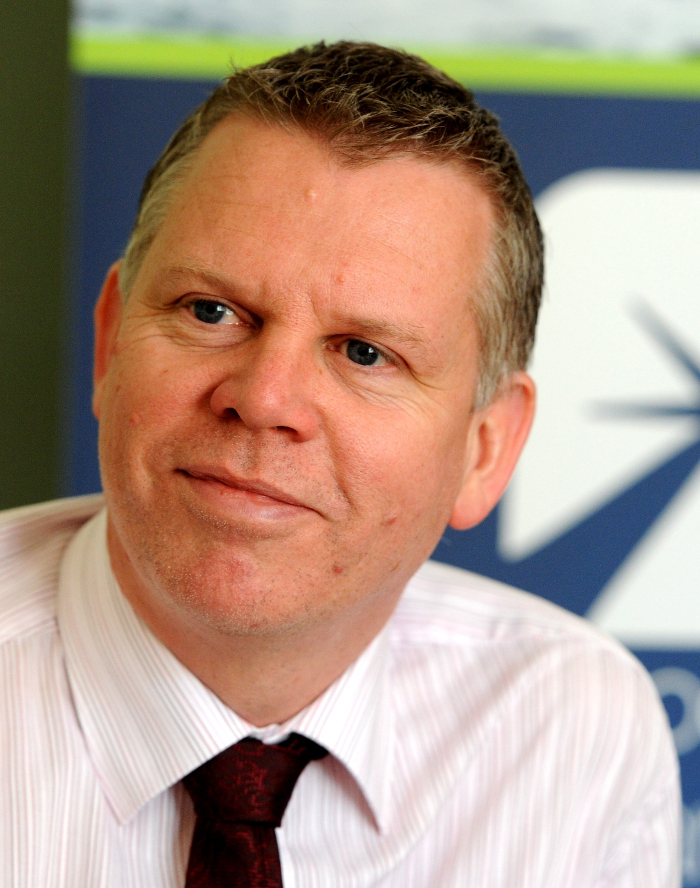 About the agency
What industry sectors does Shooting Star PR specialise in?
We work with clients across a range of sectors but our specialisms are tourism and hotels, childcare and early years, packaging, construction, the public sector and higher education.
What's been happening recently at the agency?
We've had a busy six months, moving to bigger and more central premises in Lincoln city centre and taking on a number of new clients, including Daisy Day Nursery in Cardiff and Jerry Green Dog Rescue, one of the most prominent dog rescue charities in the UK. We also chose our 2013 Charity of the Year, Lincoln-based Ally Cadence Trust, and took on two interns from the University of Lincoln. We've also just taken on an account manager who will double as business development manager.
What is special about the agency's approach to PR?
One of our USPs is that nearly all of the people who work on PR accounts here have worked and trained as journalists in the past. That gives us an insight into the way journalists think and work that people without a journalistic background can't match.
What future plans do you have for the agency?
We moved to bigger offices because we want the agency to grow in terms of our client base and the number of staff we employ. In spite of the double dip recession our turnover has increased year on year since we launched in 2006 and our new business development manager Cesca Bickley will ensure that trend continues.
About clients
Can you list some of your most well-known, or respected clients?
We currently work for the Greater Lincolnshire Local Enterprise Partnership, DoubleTree by Hilton Lincoln, Bishop Grosseteste University, glass manufacturer Beatson Clark, civil engineers Waldeck and Cool Milk, the UK's leading supplier of school milk.
Tell us about one of your clients you recently worked with. What was the company's brief, your approach and the result?
We've recently worked with Penny Roberts, formerly co-director of global telecoms business Go-SIM, who has launched a new luxury chicken coop business called Henny Penny Hen Houses. Penny is passionate about keeping chickens and spotted a gap in the market for a high-quality hen house that is functional but looks fantastic. Penny asked us to devise a three-month PR campaign to launch her products into the UK marketplace. We sent press packs to key journalists working in the national media and contacted potential partners who might be interested in working with Henny Penny Hen Houses or offering product placement opportunities. So far her hen houses have appeared in several national media including The Sunday Times, the Daily Telegraph and Homes & Gardens and she is currently in the process of launching a hand-painted range in partnership with a leading paint manufacturer, details of which will be announced shortly!
How do you harness social media for your clients?
We try to impress upon all our clients the importance of social media, and fortunately many of them are aware of it and already use it as part of their communications activity. We do look after social media accounts for certain clients but in general we try to offer expert advice while encouraging clients to be self-sufficient and manage their own social media accounts. Nine times out of ten this is the most effective way for them to do it.
What has been your most outlandish campaign?
We managed the PR for Lincoln's first ever festival of digital culture, Frequency 2011, which involved transforming the city into an interactive sensory playground of sculpture, sound, light and installation art. The idea was to stage exhibitions in non-traditional venues including an underground Roman gateway beneath the streets of Lincoln which is rarely open to the public. Among the works on display was a talking prosthetic head and an exquisite paper cut puppet show brought to life with projected light.
About journalists
Which areas of the press do you communicate with the most? And which media outlets or journalists do you find you work with the most often?
Virtually all our clients are interested in national as well as regional coverage, so we tend to work with a mix of regional journalists from all over the UK and national trade media. Over the years we have built up especially good contacts with the packaging, childcare and construction press.
What can you offer to journalists seeking a story on one of your clients?
We offer all media training to all of our clients so most have had practical experience of giving interviews to TV, radio, print and online journalists and understand what journalists want. We can of course provide access to events and look after journalists on the day to ensure they get to speak to the right people. We work extensively in the leisure and tourism industry and can organise press trips to hotels, restaurants and visitor attractions. If requested we can also offer opportunities for journalists to review our clients' products and services.
As an ex-journalist, is it easier to build and maintain strong relationships with journalists?
The best way to build up a good rapport with a journalist is not long lunches or flattery but doing the job quickly, efficiently and in the right way. Because we've worked as journalists in the past we know how to write, how to find the news angle, how to edit copy and what stories will appeal to the media. Our relationships with journalists are based on mutual respect and the knowledge that we can be relied upon to deliver what they need.
How do you think the PR/journalist dynamic will change in the future?
I hate to say it but I think journalists will become even more time-poor than they are now, and as a result they will rely increasingly on skilled PROs to help them do their job. I've worked in the media for 25 years and the significant changes have been (a) fewer journalists (b) less time (c) more easily available information. Journalists now email questions or cut and paste PR copy where 20 years ago they would have telephoned and investigated stories more thoroughly. This is bad news for journalism but good news for PR people!
About you
How did you get into PR?
I went to work on my local paper in Lincolnshire after graduating and did my NCTJ training in Cardiff. After three years there and four years editing Lincolnshire Life magazine I was given the job of press and media relations manager at the new University of Lincoln. We set up Shooting Star PR after I'd looked after the university's PR for eight years.
What media do you seek out first thing in the morning?
Radio 4's Today programme is always on at breakfast time – that gets me up to speed with the most important news of the day. Then when I'm in work I check BBC News online, The Lincolnite and Twitter to see what else is going on. And the BBC Sport app.
Name three guests you'd invite to a dinner party and why.
Stephen Fry – charming, urbane and a walking encyclopedia
Garrison Keillor – my favourite author and a great raconteur
Zooey Deschanel – she looks great and she makes me laugh.
Do you attend networking events? If so, which are you attending soon?
We do a lot of networking and now looking further afield for opportunities in neighbouring cities.
What's the first rule of good PR?
Never tell a fib to a journalist. Try not to tell the whole truth either if you can help it!
Jez Ashberry can be found tweeting @jezashberry and Shooting Star PR can be found tweeting @ShootingStarPR.