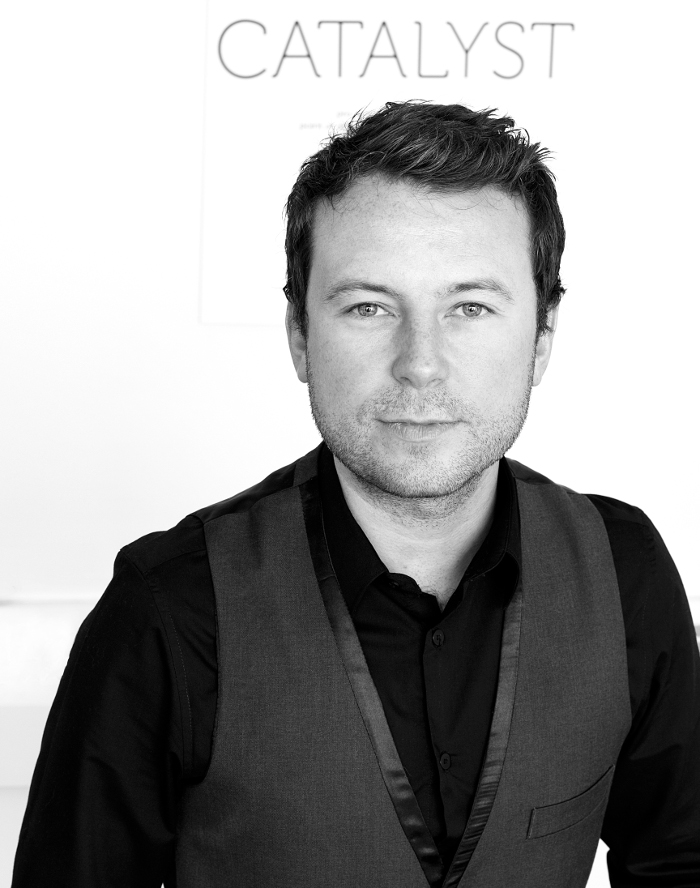 About the agency
What's been happening recently at Catalyst?
An awful lot – all great! Having undergone a very rapid new client gain programme in 2012, we have recently moved to much larger offices in Bromley. Hand in hand with this, we have doubled our team to handle the work, added even more clients this year, enhanced our services we offer clients and have created new jobs within our structure which we have filled by recruiting internally.
What is special about the agency's approach to PR?
We look upon PR as part of a process rather than stand-alone. This holistic approach integrates PR into a client company and links sales, marketing, education together to absolutely maximise the PR effect and also ensures that all operations are aligned to the direction the client wishes to follow.
What future plans do you have for Catalyst?
We'll certainly be opening a new division this year but also we'll be dramatically expanding our existing PR, web design, social media, graphics and events handling departments. Overall, I'm looking for a 40% minimum turnover growth from existing clients and new client gains.
About the industry
How do you think the PR industry is coping with the change to digital?
Certainly the bigger agencies have always been equipped to embrace new developments – they absolutely have to identify and exploit the next big thing to remain competitive and retain their clients. Catalyst certainly are very active in cutting edge media developments and have a very active and successful social media team which works with our other departments to provide a totally joined-up service to our clients.
Smaller, more niche agencies perhaps, due lack of resource, have struggled to capture the new commercial opportunities that social media presents – much to their and their clients' detriment.
What's the best practice you've seen from a PR? And the worst?
Best – Proactive.
Worst – Reactive.
In your opinion, what are the main challenges facing the PR industry today?
I now feel that there are really no challenges at the moment – well, perhaps one.
Rather, there are tremendous opportunities out there for PR companies and their clients. With the decline of traditional offline advertising and the rise of online advertising and Pay Per Click, agencies that can deliver results-based PR can deliver real value for money for their clients.
What's the one challenge? Accountability. PR companies can struggle to quantify outcomes. PR is sometimes seen as unmeasurable – PR agencies, especially today, must demonstrate effective, measurable results from each and every action – this is the face of modern PR, something that we here at Catalyst build into every action.
Who are some of Catalyst's most well-known, or respected clients?
Revlon Professional, Gelish, Phytomer, The Alan Howard Group, seanhanna Salon Group as well as several publishing houses for whom we create, manage and control events and websites such as the Hair Magazine Awards and Professional Hairdresser Live.
Tell us a time you devised a campaign for a client through social media – what was the brief, the approach, and the result?
Our clients tend to be full service – which means they benefit from not only our social media expertise, but also web design and handling, PR, graphics and marketing services too. So our social media operation will join up seamlessly with our other skill sets to deliver a totally holistic programme.
Professional Hairdresser Live is a perfect example of this – we were engaged to launch the inaugural Exhibition in 2011 and have since handled the 2012 and 2013 shows. We created, using both the clients and our own databases, an interactive, information based two way Twitter and Facebook community – directly linking to ticket sales (accountability again!) that captured the necessity of visiting the show and communicating all aspects of the show so each and every aspect of the exhibition was promoted. This campaign also continued both during the show and afterwards to maintain the longevity of its impact – and prepare for next year.
The campaign, as you would expect, was interlinked with all advertising, PR and marketing initiatives and with the box office. The results – ticket sale increased dramatically year on year and the number of exhibitors has grown significantly too, attracted by this dramatic visitor increase.
What advice would you give to recent business start-ups on their PR strategy?
Understand the brand. And by that, I mean yours as well as your clients'. Identify recognisable USPs, create some if necessary and communicate these to the marketplaces that are your target.
And, do something different – just don't create a press release and join the masses, stand out from the crowd and create your very own, recognisable brand identity.
Is there anything the agency is particularly experienced at when helping out journalists with their stories?
We recognise that journalists cannot be experts in everything, that's why they come to us as we are the experts in the fields of our clients and their products and services. So we try to be as proactive and helpful as possible, suggesting ideas that are both relevant to the journalists and their publications and to their readers. And of course, we listen carefully to requests and provide quick, accurate, reliable and relevant responses to any requests.
Another of our stand-out services is that of event production and we will always invite journalists to come along and network with all of our clients in an informal environment – a great way to gain some insights.
What are your three tips/rules to building and maintaining strong relationships with journalists?
1. Put a face to a name
2. Maintain regular contact
3. Always deliver on your promise – timing, accuracy, quick response.
If you could ask a journalist one question out of the ordinary, what would it be?
How do you personally need information delivered? This enables us to provide information in the style that every single journalist needs – rather than send our generic pieces of information, it's about getting to know that person and creating a more personalised service.
About you
What media do you seek out first thing in the morning?
Sorry, but first thing always is BBC Sport; I'm footie mad – c'mon the Chelse!
Then and only then, the news wires.
Name three guests you'd invite to a dinner party and why.
Jose Mourinho – I admire his amazing person management skills and I'd love to drill down to find out just how he achieves the loyalty and achievements he consistently delivers.
Richard Branson – he understands how to create almost recession-proof brands by continually developing and evolving his product promises, a great strategist of the modern era.
My lovely wife, Pauline – because she always keeps me grounded and has an amazing ability to see things from a completely different perspective which creates a real overview of any situation, brilliant to get the most out of my other guests!
What's the first rule of good PR?
One word: COMMUNICATION.