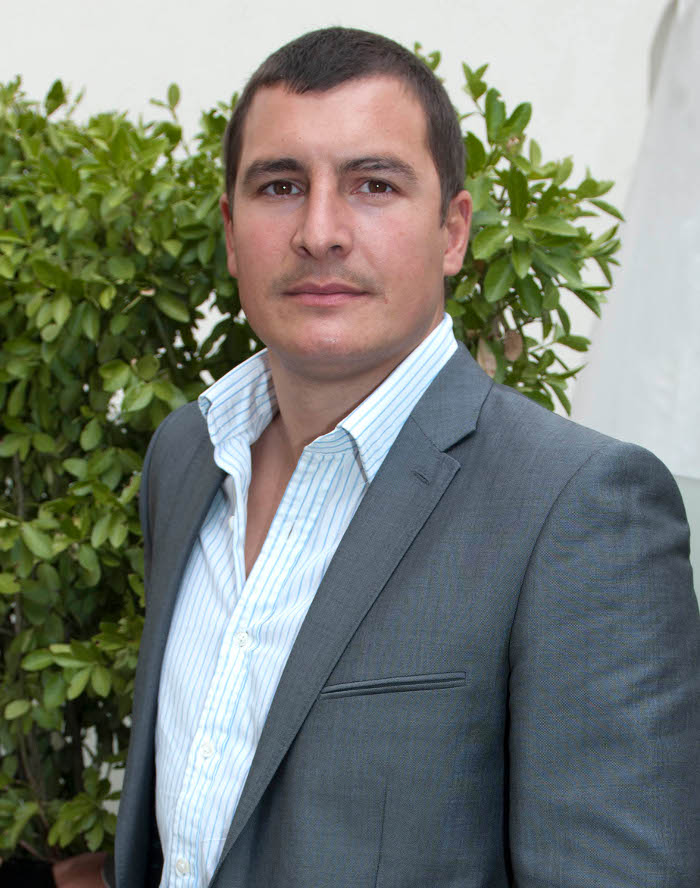 About the agency
What's been happening recently at Palamedes?
It's been an incredibly busy 12 months at Palamedes. At the start of 2011 we said goodbye to Bristol, where the company was originally founded, and migrated to London. Bristol is a beautiful city and it was sad to leave, but from a business and client perspective it made sense.
We also relaunched our website to reflect our status as a modern, upmarket boutique agency. It's still a work in progress but I'm thrilled with the way it's shaping up. One of the key things we set out to achieve was to make it a destination for all types of audiences. Yes, it's a shop window for our prospective clientele, but more than that, it's a content-rich destination for people interested in PR and comms generally and a space for us to actively promote the companies and brands we work with. We want to encourage the media to visit our site for news content, feature and case study ideas, and for review items. It's one of the many ways that we give added value to our clients.
Another way of delivering added value is launching our own company magazine, e-Xposure. The magazine, in its digital form, goes out to 40,000 people across the UK in our database, and is an attractive method of promoting both the agency and its clients through interesting news stories, features and comment pieces.
What is special about the agency's approach to PR?
Palamedes works almost exclusively with the national and international media with a view of securing big-impact exposure for its clients. The agency is staffed by former national news and features journalists, which means the copy it produces usually appears in print and/or online word-for-word and without the need for an edit. This process safeguards the success of the campaign by protecting name-checks, links and other vital USPs which might otherwise be removed. The strategy – of setting the news agenda, through client-driven stories and/or PR stunts – has generated thousands of page leads worldwide, won awards, and continues to drive business growth for our clients.
What future plans do you have for the agency?
The great thing about our size (we're a small, independent consultancy) is that we have the time to concentrate on enterprising activity. The downside, of course, is financial impotency – we simply don't have the necessary capital to invest in major projects.
That said, our primary focus this year is to bring two long-standing concepts to fruition. The first of these, 'The PRodcast', is an independent hub on which industry professionals can upload and share communications-related pod and vodcasts for free.
The second is to forge new relationships in India, the country of my father's birth, with a view of expansion in coming years.
We're also working on a new, eight-part series of free PR and communications e-books. These should be available within a few months.
About the industry
How has Palamedes adapted to the digital revolution in the PR industry?
Social media seems in some ways like a digital hydra: one platform falls away and another two spring up in its place. It's impossible, and unnecessary, to join every hot new service on the web. A selective approach works far better. Pinterest, for example, is now emerging as a legitimate business tool, so we've began incorporating it into our digital campaigns. It adds value to do so, extending our clients' reach and potential for positive engagement, whereas before the argument wasn't really strong enough to channel time and resources in that direction.
We're also keen on SEO and compelling multimedia content. A press release or news story is often the right way to reach audiences, but a viral video shared through YouTube can be just as good – or even better – on certain campaigns.
The key is to be flexible at all times. There are no hard and fast rules any more, and I think that's a good thing. If you can't be creative with your approach then it's going to get awfully hot in the digital kitchen.
How do you think the PR industry on the whole has coped with the rapid change to digital? What's next on the horizon?
I think the industry as a whole is getting there…slowly. While it's been relatively easy to get to grips with social media and content sharing as a concept, it's been far more of a challenge to work out how to effectively manage online reputations. Whereas before PRs only needed to strike up relationships with journalists, they now have to interact directly with the public – who are far less forgiving! That's why we've seen some absolute howlers such as McDonald's, whose #McDoStories hashtag campaign backfired with some less-than-glowing tweeple testimonials.
And in today's connected world, a social faux pas by a PR firm can become front (web)page news within the hour. Agencies and in-house teams are far more exposed than they were, and it's taking some longer than others to realise that.
In your opinion, what are the main challenges facing the PR industry today?
The main challenge hasn't changed – encouraging businesses of all sizes to recognise the value that effective PR brings to their brand and bottom line. Given the risk of a triple-dip recession, it's an even bigger challenge as organisations look to rein-in communications budgets.
About clients
Who are some of Palamedes' most well-known, or respected clients?
The agency has represented well over 200 brands since its inception, including household names such as WeightWatchers, Simple, Army Cadets, HarperCollins, Routledge and, for a spell, the comedian Michael Barrymore. Current clients include Jasmine Birtles, the financial commentator and founder of MoneyMagpie.com; Wynndel Property Management, the award-winning developer; Pearson, the publishing house; Monmouthshire Business Awards; PetAround, the national pet-sitting service; and BM Trada, the national certification organisation, among others.
Tell us a time you devised a campaign for a client through social media – what was the brief, the approach, and the result?
One of our most memorable social media campaigns was conducted on behalf of the retailer Monster Slippers. The brand required national and international media exposure, and appointed Palamedes on account of its credentials in this respect. With the help of social media (primarily Facebook), we devised an integrated campaign based upon 'the world's biggest slipper-up'. The story went worldwide overnight and generated in the region of 2,000 pieces of international coverage. It was a shining example of social media and traditional PR working in harmony.
What advice would you give to recent business start-ups on their PR strategy?
Hire a qualified PR consultant – with a proven track record for supporting start-ups – with a view of obtaining the best PR (and social media marketing) strategy you can afford. If your marketing budget is small, a detailed – but realistic – strategy from a qualified professional can be implemented on a shoe-string by key staff.
Don't entrust your communications campaign to a "willing freelancer" or anyone without genuine hands-on journalistic experience.
About journalists
Is there anything the agency is particularly experienced at when helping out journalists with their stories?
All PR execs at Palamedes are ex-national journalists, be it on the news or feature desks, so we know what journalists need from PRs. One of our signature services is the publication-ready news story and these releases help time-starved journalists immensely as they don't require an edit.
Likewise, we know what images work with stories and ensure that hi-res photos shot by professional news photographers are supplied with our copy.
Our new Press Centre (another work in progress) contains a selection of exclusive stories and images, together with complementary products for review. We hope that journalists from all sectors will increasingly make full use of these resources on a daily basis.
What are your three tips/rules to building and maintaining strong relationships with journalists?
1. Don't entrust the sell-in to a junior account exec with little or no journalistic background. Calls to a newsdesk should be made by people who understand the mechanics of a newsroom.
2. Don't send releases with embargoes, unless strictly necessary – this infuriated me and often led to their deletion.
3. Don't offer 'exclusives' to more than one journalist/publication.
If you could ask a journalist one question out of the ordinary, what would it be?
So what's your editor really like?
About you
What media do you seek out first thing in the morning?
Al Jazeera first thing in the morning for a round-up of the world's news from a different viewpoint, the Daily Mail and UK Bouldering – a climber's forum.
Name three guests you'd invite to a dinner party and why.
1. Jamie Oliver – because he makes 30-minute meals and I can't stand pretentious, drawn-out dinner parties.
2. Johnny Cash – because he liked a drink and I can't stand dry, drawn-out dinner parties.
3. Chris Lilley, the Australian comedian – because he's hilarious and I can't stand staid, drawn-out dinner parties.
What's the first rule of good PR?
Media engagement – without it, spreading positive messages to a regional, national or international audience is impossible.