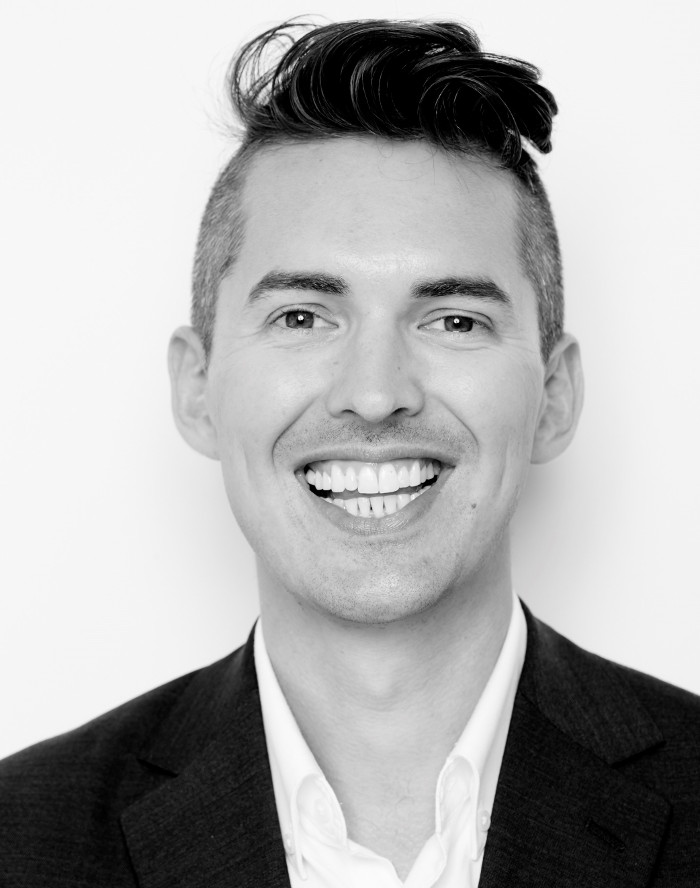 What's been happening recently at instinct pr?
Jonathan Kirkby: It's been busy! In the last 12 months we've doubled in numbers, both in staff and clients, so we made the big decision to move location. Our new office is a 2,000 square foot space on Henrietta St in Covent Garden so very different to London Bridge! It's been a significant development for the company as we can now house up to 25 staff and have space for a showroom. In line with the move, we also have a new look website which has really honed in on what we stand for as an agency and displays our work much more effectively.
You set up instinct pr in April 2011. Tell us about your journey. Has it met your initial expectations?
I always knew it would be hard work and there would be some sleepless nights along the way but I knew that with passion, drive and a great team behind me I'd always achieve what I set out to do – run a successful and profitable PR agency that makes a difference for its clients. I had to have fun and enjoy it along the way otherwise what's the point? I love my job at the moment and when I stop enjoying it will be when I pack it all in!
What would you say is the most challenging aspect of starting your own PR agency? And how have you overcome this?
Confidence and self belief are key. Over the past three years there have been times that I've been incredibly challenged but without these qualities you can't do it. The biggest challenge is finding good people to surround yourself with. You need like-minded people who are willing to jump on the band wagon and in the earlier days, take a risk. Key qualities for me are entrepreneurial spirit, a similar attitude and drive to succeed. I'm lucky that I have a brilliant team here to help me make it all happen.
What future plans do you have for the agency?
The next phase for us is growth – in the last three years we've created two distinctive teams – the fashion and beauty team who handle our clients including Panache Lingerie, Police, Lipsy, Secretsales.com and Pink Lining and the lifestyle team who work with Disney On Ice, SaVse Smoothies, FRONTLINE Spot On, Inner Me and Lucinda Ellery. These teams have grown so much and we've worked with some incredible other brands too along the way including ASOS, BACARDI and Birchbox, so I just want us to keep growing and creating brilliant work that makes a real difference for our clients. It's also important that we keep the team inspired and we now have really strong HR and staff incentives in place.
PR agencies are now competing against a whole range of communication specialists – from social and advertising agencies, to in-house teams and freelancers. How do you stand out from the crowd to win the pitch?
We make a real difference to our clients through offering a personable approach; we're very hands on and passionate about what we do and we're also honest – if something isn't working, we say! We also have incredibly strong media contacts and knowledge. Everyone here is brilliant at media relations and has strong contacts across all outlets. This also means we implement PR strategies that work and will generate strong coverage as we know exactly what the media want. Finally, we're results focused. All our clients have KPIs on a coverage level and also bespoke targets that will make a real impact on their business.
What's the best practice you've seen from a PR? And the worst?
The best person I've worked with is Juliet Price, my associate director. We met just six months after I set the agency up so we've really grown together. I'm a very hands on person but I trust her implicitly and have complete confidence in her so I happily pass responsibilities over, which speaks volumes! Our clients rate and respect her highly and she's made a huge impact to the business by taking a key role in winning and retaining key clients such as Disney On Ice and FRONTLINE Spot On. The team here also love working with her and she gets the best out of them. The worst practice is bad media relations, there's just no excuse! And also being dishonest with clients. I'm a big believer in trust and you have to have this.
Are there any recurring challenges or themes that relate specifically to the consumer PR industry?
I'd say quantifying coverage, especially on a digital level. We're a big believer in generating strong coverage which I know many larger agencies don't focus on as much so we need to be better than ever at demonstrating how we make a difference. We also work closely with our clients to make sure we gather the correct information.
Is the need to develop relationships with press journalists as important now since the rise in use of content marketing and social media?
Absolutely! We know how important generating content is for social media and online but we also know how to get coverage for them. For example, for ASOS we amplified the ASOS House Band and the content that was created around them. For the three music videos we supported, they generated 150,000+ views on Youtube, 100 times the amount of those that weren't supported by PR. That shows the impact PR can have but it's not going to happen if you don't have the right media relations in place.
What are your three tips/rules to building and maintaining strong relationships with journalists?
1. Be personable – forge close relationships with press through nights out, breakfasts, coffees… soon you'll be inviting them to your birthday party! Remember to be nice to everyone!
2. Know what the media want and how they work – you need to have a fascination with media and learn the landscape. Be clever with how you interact – it's not just about the phone, you can tweet, Facebook, Instagram…
3. Grow with them – the best relationships I have with journalists are the ones I started out with when I was an account executive and they were editorial assistants.
What have been the highlights of your career?
Launching the agency and then consequently working with incredible brands such as Puma, Panache Lingerie, BACARDI, ASOS, Disney On Ice – they're the brands I've always dreamt of working with!
instinct pr can be found tweeting @instinctpr.