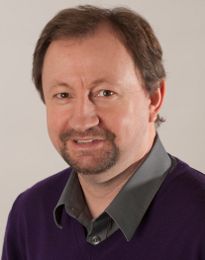 About the agency
What industry sectors does Communications Management specialise in?
Communications Management is "all about education". Our company works with a variety of clients who have education at their heart – the educators (nurseries, schools, colleges, universities, business schools, training companies, education technology and online services, work-based learning providers), the support teams (charities and commercial partners), the regulators (Government and agencies) and the sponsors (education divisions of corporates and cultural organisations). We also deliver broader public education campaigns (e.g. for the NHS).
What advantage do specialist agencies like Communications Management have over more generic PR agencies?
In-depth, extensive experience of the education world – its structures, culture, policy context – and effective methods of reach and influence. The cultural understanding of education as a sector (or sub-sectors) is really important. We also have day-to-day contact with the right journalists, policy-makers, advisers and influencers – education is a closely connected network.
How do you ensure your clients get the right coverage in the press?
The 'right' coverage obviously depends on the 'desired end' – so the key is identifying what our clients need to achieve as a result of the coverage and then tailoring our work and approach accordingly. Most of our clients want in-depth and high impact coverage in the right places. Education, by its nature, is discursive – so there's plenty of benefit in media approaches such as comment articles, opinion columns and social media postings.
What is the importance of reputation in the education sector?
If you're an educator – then you want the right people to choose you according to your strengths and your offer: so reputation is about 'standing out' from the crowd and demonstrating why you should be chosen. Then there's a need to uphold your values and protect your standards – so reputation needs to reflect your quality and standards. If you're a partner to educators (in any form) then you want to be chosen as the most appropriate partner for your particular service.
In your opinion, what are the main challenges facing PR today?
Within education there are two challenges: Understanding how social media has changed in the way that education has also changed (i.e. it's about engaging, sharing, discussing, debating, challenging and NOT about dictating or directing) and so not trying to 'take control' (a need to be authentic and genuine – not cosmetic in how you project yourself); demonstrating how 'PR' delivers value – and tracking how reputation changes as a result of the PR effort (we have developed highly niche reputation monitoring practices). International reputation for UK-based educators is also a major challenge (as nations such as China and India grow their quality of 'domestic' provision).
About clients
Can you list some of your most well-known, or respected clients?
Current clients include: the University of Cambridge, University of Surrey, Brunel University, Henley Business School (at the University of Reading), the Royal Veterinary College, University of London, Southbank International School, CfBT Education Trust, Cambridge Education, Gabbitas Education, Future Leaders, UNITE, Electric Paper.
In recent years we've worked with the education wings of BT, the Royal Shakespeare Company, the Imperial War Museum, Whitbread and National Grid.
What recent changes in the education sector are affecting your clients' reputations?
I could write pages on this – there's never been a more dramatic period in the way UK education is structured, provided, priced and measured! The Coalition Government has increased choice and the range of providers in education: whether that's in the expansion of Academies and Free Schools (at the schools' end) or the increases in tuition fees and private educators (at the higher education end). This is set in the context of reduced public funding and need for private contributions and sponsorship. There's a dramatic growth in the amount of choices available. Costs also mean that people are thinking very hard about the benefits or longer term outcomes of their education. I think that the further education and skills sectors are where there are the greatest reputation challenges – this is an area that is so valuable to the nation and is yet so misunderstood and comparatively unsupported.
Tell us about one of your clients you recently worked with. What was the organisation's brief, your approach and the result?
One of the best campaigns we've recently delivered is for the NHS – in educating teenagers about pregnancy. Working in Peterborough, an area with higher than average teenage pregnancy rates, we were commissioned to help bring conception rates down and increase the uptake of sexual health services by the under 19s.
Working closely with the young people we would be targeting we developed and tested a campaign called 'Who's the daddy?' which hinged around a short video, shot in a well known location in Peterborough which was launched on Youtube and seeded on social networking sites. The viral film attracted more than 1500 views on Youtube, drove traffic to a special campaign microsite and became a catalyst for young people to talk about teenage pregnancy.
The campaign also included establishing a Facebook group, a video competition and partnerships with the local media and a popular under 18s club night in Peterborough.
This was a short, two month campaign so the results which we achieved are something the whole team is really proud of. Following the campaign there was an overall 16% increase in use of sexual health services by the target 11-19 year olds and a 48% increase in 15 year olds using the service.
How do you balance the use of social media and traditional PR in your campaigns?
The balance depends on the constituencies that we're trying to engage with – but by and large 'traditional' and what I'd call the '3D' media go hand in hand. Most traditional channels (such as printed national newspapers) are aligned with their online content and vice versa – and the need is to make the most of both forms. Social media is obviously more immediate, accessible and engaging – and ripe for just 'having a say'. Most campaigns require a balance – but the balance is shifting to online and mobility.
About journalists
Which areas of the press do you communicate with the most?
We have daily involvement with education journalists – who are a mix of staff and freelances (and many ex-teachers) – as well as variety of those who cover related issues (business education, training, skills, workplace issues, social affairs, family and parental issues). We operate mostly nationally (UK-wide) and internationally.
Which media outlets or journalists do you find you work with the most often?
We have ongoing engagement with the main dedicated education channels such as the TES, the THE, SecEd, Education Journal, Education Executive, Education Investor – as well education sections and columns of the nationals (especially The Guardian) and the BBC's social affairs and education unit (including BBC Online). We have sponsored the Education Journalist of the Year Awards event in the past and we're keen to support the planned new Education Media Centre. The best I've worked with is Mike Baker (the former BBC education correspondent for 17 years and now a blogger and columnist) – he has it all: a great listener, really knowledgeable, can spot connections and is really open, honest and great to know!
What can you offer to journalists seeking a story on one of your clients?
We'd just like to help in the best way – we're very keen to explore and discuss ideas rather than make imposed pitches or demands! So – we are especially strong on feature and opinion ideas (as education thrives on this style of content) and we are strong on providing commentators and case studies (real people experiencing education). We have access to plenty of independent commentators (especially in universities, colleges and specialist companies) and to research.
How do you build and maintain strong relationships with journalists?
Lots of personal networking, showing support (e.g. sponsoring awards for journalism) and helping the journalists as a productive and effective partner for their content – rather than being a nag and a nuisance. The better the relationship, the greater the partnership.
About you
What media do you seek out first thing in the morning?
Over breakfast: BBC News Online and BBC Education Online and The Guardian online. On the way to work: BBC (usually Radio Four or Five Live). On the go: a whole variety but especially news sites from the nationals and education specialists. Following sources on Twitter (via the iPad) works very well!
Name three guests you'd invite to a dinner party and why.
Bryan Adams (for the music)
Michael Connelly (great crime writer – and full of twists and turns)
Julia Roberts (love that smile!)
Do you attend networking events? If so, which are you attending soon?
I highly recommend the Chartered Institute of PR's Education and Skills Sector Group events – all great for networking! Recently I attended a CIPR speed dating event with education journalists and they're planning new events for international media introductions and an explanation of the Education Select Committee.
What is the best piece of business advice you've ever been given?
Be honest! Be yourself! And 'stick it out' (persistence and patience) – you've got to learn from the experience (good and bad).