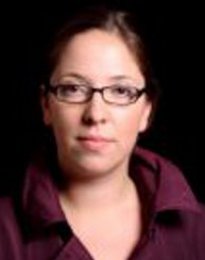 WildKat PR covers all things cultural, with a strong focus on classical music and contemporary performing arts. Founder Kathleen Alder attunes us to the agency's steps to refresh the image of classical music, its social media campaign for Kings Place Festival, and her long list of dream clients.
About the agency
What industry sectors does WildKat PR specialise in?
We work primarily in the cultural industry but we have particular passion for classical music and contemporary performing arts – everyone in the team has had a very musical upbringing. We work with clients such as Southbank Centre, PRS for Music Foundation and individual artists, labels and orchestras.
What is special about the agency's approach to PR?
The classical music world is often limited to its little bubble of 'go-to' publications – our aim is to deliver campaigns that reach out to wider journalistic areas, from travel and lifestyle press to technology publications, education, etc. We try, too, to help artists develop all the tools they need to market themselves and we have links with a lot of other agencies such as design companies, website designers, photographers, videographers and directors, etc. In short, we aren't solely focused on press relations, but on enabling our clients to communicate directly with their audiences as well as taking inspiration from the way businesses and corporations brand themselves, applying it to cultural organisations and individuals.
What steps is the agency taking to refresh the image of classical music?
We're really keen on using online tools to draw in a new audience and have run a number of interactive campaigns using social networking platforms to enable our clients to communicate directly with their fans. We also try to encourage our clients to think about themselves as a brand, with key messages and targets. We see our role as being a supportive one, helping clients create the tools they need to communicate these messages with their audience. So we advise on everything from image to online presence and corporate sponsorship.
How do you ensure your clients get the right coverage in the press?
Our first step is always to sit down with the client to talk about what their key messages or targets are and how to communicate this effectively. We like to explore a client's personality and interests to discover what makes them relevant and sell-able to different audiences – what might interest a BBC Radio 3 listener won't necessarily appeal to a reader of Grazia magazine, so it is about tailoring our campaign to these different audiences.
About clients
Can you list some of your most well-known, or respected clients?
We've worked with an amazing mix of artists and organisations, from venues such as Southbank Centre and The Forge in Camden, festivals including Kings Place Festival and Wimbledon Music Festival to soloists and ensembles such as opera star Luca Pisaroni, conductor Lionel Bringuier and the Belcea String Quartet, as well as the label ACCENTUS Music.
Tell us about one of your clients you are working with at the moment. What campaign do you have planned?
Our recent work with the four day Kings Place Festival saw a wide range of coverage from previews and reviews in national press and special interest music publications to lifestyle, travel and family magazines, as well as features on national radio including a slot on Women's Hour and BBC Radio 3's In Tune programme.
To support the press campaign we launched the King of Kings Place competition – we teamed up with Foursquare to create six locations which were hidden around the venue. Visitors were encouraged to check in at all six to win prizes, and we ran a simultaneous offline version of the competition for visitors to collect stamps from the locations. The winner received a season pass to everything taking place at Kings Place in autumn/winter 2011. The competition saw over 300 entries across the on and offline channels with a hugely positive response from people who had discovered something they didn't previously know about Kings Place. It's great when a client gives you the freedom to experiment with new medias and exciting campaigns.
Do you target social media often in your campaigns? Do you find it a useful tool, or is traditional PR more effective?
Always – though we like to be quite specific with what sites we use for which client. A lot of people in the culture sector seem to have the attitude that you can set up a Facebook and Twitter account, leave it alone, and in a month you'll have thousands of fans – obviously that's not the case. We don't manage Twitter accounts for individuals – from experience, without the personal touch, these accounts fail. This is often different for an organisation, but we always encourage the client to take an active role in their social networking. We ensure we create unique content across all social channels – a video blog exclusive to Facebook, for example, or giveaways via Twitter, so people feel encouraged to follow more than one channel.
Is there a potential client you'd love to work for?
I know one of my staff would say the amazing mezzo-soprano Joyce DiDonato. Personally, I'd love to work with the conductor Gustavo Dudamel – I worked with him in Venezuela before I set up WildKat PR and he is such a fantastic person and musician. There is always a long list of dream clients, and in future we would like to collaborate more with brands and commercial PR agencies to integrate cultural campaigns into their work.
About journalists
What can you offer to journalists seeking a story on one of your clients?
We make sure journalists receive relevant information in a reasonable timeframe for their deadlines. Particularly within the music press, we have worked with journalists on a number of occasions, so we make sure we work closely with them to find the right story or angle. In short, we try to make writers' jobs as easy as we can – all the right information, on time, with no waffle or pointless pitches, and of course we invite journalists to events, send products when relevant, etc.
How do you build and maintain strong relationships with journalists?
We make sure we don't waste journalists' time by pitching them something that they wouldn't be interested in – it is our job then to find the story with each client that is newsworthy in the press' eyes. We try to provide as much information as possible to save the journalist time, especially when they are working to a tight deadline. We are very lucky, too, to be able to meet with a number of journalists in the industry at concerts and events so we are constantly keeping in touch on the phone, via email and in person.
In your experience, do you think the relationship between journalists and PRs is always harmonious, or is it more of a love-hate affair?
I think, on the whole, journalists and PRs get along well – we both need each other, but you have to be realistic and fair in order to maintain a good working relationship.
How do you think the PR/journalist dynamic will change in the future?
I think it is very interesting to see how it is changing with the development of social networking. Not only is it a new channel on which we can communicate with journalists but, increasingly, artists are able to communicate directly with the press, so we are starting to see a big part of the role of a PR becoming advisory, making sure this direct communication is effective. I think now we are seeing more artists writing blogs or offering a commentary on the industry, rather than a question and answer format which can sometimes be restrictive.
About you
How useful do you find social media?
I use it ever day without fail. Facebook for personal use only (though we do have a company page), but Twitter and LinkedIn professionally. I use Twitter in particular to find and share stories which I am interested in and to build a community of like-minded people.
Do you attend networking events? If so, which are you attending soon?
I think almost every event is an opportunity to network. Every concert I attend there is always someone interesting to meet – the next event I am going to is hosted by Tony Hall and the Royal Ballet at Royal Opera House is organised by a great organisation called Young People in the Arts.
Additionally I am a member of the Hospital Club, the Sandbox Network and others which keep me in the loop in both the cultural and commercial sectors.
Name three guests you'd invite to a dinner party and why…
Caitlin Moran – she is hilarious, witty and outrageous; I think you need one of those guests at every party. Malcolm Gladwell – I think he is a brilliant writer and personality. Peter Gelb – a true visionary in our field.
What is the best piece of business advice you've ever been given?
Take calculated risks.
[img|jpg|Kathleen Alder, founder]
[lnk|http://www.wildkatpr.com/|_blank|WildKat PR]