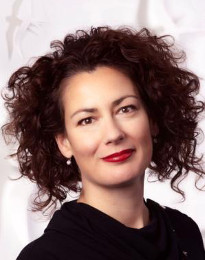 What's been happening recently at Hudson Sandler?
Hudson Sandler is buzzing with activity. We have continued our recent track record of winning a new client around every six weeks, with three new wins to start the year with – one looking to IPO, one in financial services, and for the third we are running a digital brand campaign.
Based in the heart of Smithfield, we have evolved from being widely respected for our work in the capital markets working with city editors and advising CEOs, to expanding into new areas of communications for us – brand centric programmes, broadcast campaigns and social media.
Since the start of the year we have continued our digital expansion with the addition of Lance Concannon as head of digital and social media. He and I have worked together in the past and I am very excited about the new dimensions he can bring to the business.
Although you have over 20 years of corporate communications experience, you are new to financial markets. How did you adjust, and did you bring a fresh perspective to the agency?
Hudson Sandler is famous in the city. Andrew Hayes, our CEO, and Michael Sandler, our chairman, have been part of this business for 25 years and have phenomenal connections. They are also aware that the traditional financial PR model is limited and much more can be done to build company brand and manage reputation proactively. I take 20 years of consumer and technology comms, merging the best of that with the connections and ambitions of our predominantly listed clients. My heart is in brand development and that is always my starting point.
That slightly quirky lens in the market offers our clients a new perspective and both deeper and broader coverage.
You are on the judging panel for Corporate Communication's Digi Awards every year. What are some of the most innovative uses of digital media you've seen?
To my mind, digital really comes into its own when integrated with other channels. The merging of disciplines sees us taking inspiration from an increasingly broad field of sources. It's difficult to do great things in digital if you approach it with a marketing silo mentality – the medium really depends on cross-discipline collaboration to fully realise its potential.
What's the best practice you've seen from a PR? And the worst?
PR is far broader than media relations – it is stakeholder engagement. So, for me, the best examples are those that work hard to drive behaviour change. The worst is generally due to lack of understanding or laziness – hiding behind emails rather than relationship building and allowing yourself to be pushed into selling non-stories.
How do you ensure you create tangible results for the client? What methods and measurements do you use?
Before we get started, we align the communications strategy to the business strategy. What role can comms play? How will we measure contribution? Given that every campaign is different, naturally the KPIs differ, too.
That said, we set out the goals upfront and measure message delivery, cut through, issue ownership and volume of coverage across traditional and social media. For some clients, this is benchmarked against competitors or by geography.
Which media outlets or journalists are you in touch with the most regularly?
We are a pretty modest team of 30. Around half work in the capital markets representing listed companies' interests amongst city editors and investor communities.
Hudson Sandler also has a buoyant Russian practice representing Russian clients looking to influence international markets from London. These guys are on the phone to broadcasters and business editors on the nationals, daily.
Our brand, corporate and digital team are also working predominantly with national media but these span the full gamut of business, online, broadcast, bloggers and specialist correspondents.
Is the need to develop relationships with press journalists as important since the rise in use of content marketing and social media?
Key journalists are often still the most influential figures online as well as offline. Managing campaigns across the media and blogger sphere, in my experience, still calls on good old-fashioned relationships. Managing message discovery is a little different and, irrefutably, content is king.
Bloggers: an editorial opportunity or a passing trend?
HUGE opportunity! Blogging continues to go from strength to strength, and the growing interest in content marketing is creating interesting new opportunities for brands to work with bloggers.
Kirsty can be found tweeting @PRLaydee.