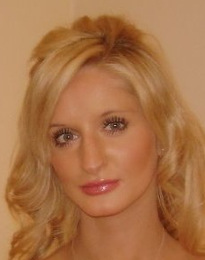 About the agency and your role
Please tell us about your recent appointment as communications director at Run Wild Media Group…
I've been appointed as communications director at Run Wild Media Group where I will be working across all magazine titles in the portfolio including: Canary Wharf, the City, Mayfair, Kensington & Chelsea, Vantage and the residents journals. I will also be working on the events and contract publishing side which each make up a third of the business. I will be heading up a small team who will be managing all internal and external communications. I will be bringing my solid Public Relations experience and large contact book as well as experience in brand management and new product launches.
What else has been happening at the company?
It is a very exciting time for RWMG at present with three new launches planned within the next twelve months and further recruitment across all areas as the company continues to experience steady growth.
What is the RWMG's ethos/philosophy? Is this central to your PR work?
The company's ethos is a constant pursuit of excellence, everything is done to the highest possible standard and of course this is and will continue to remain integral to my PR plan to take the business forward.
What future public relations plans do you have for the company?
I plan to position the company as the very best in luxury publishing through strategic public relations. Expect to see not only Run Wild Media Group's name more often but also that of the individual titles in their own right.
How do you ensure the company gets the right coverage in the press?
I ensure that at all times the company's message stays central to the story that is being portrayed.
About the PR industry
What is your stance on SEO and social media? How best can the traditional PR world continue to encompass digital PR?
I think the value of social media and SEO shouldn't be undermined. Social Media can be an excellent way to engage with your audience on a personal and professional level on new developments and ideas but the PR world needs to ensure that its skill set keeps up to date to stay ahead of the game.
How do you think the PR industry on the whole has coped with the rapid change to digital? What's next on the horizon?
I think we can expect to see the rise in digital continue, at least for the near future. That's not to say that the print industry is by any means dead, as we continue to prove as a company that that is very much not the case. I think the PR industry has coped well with the rapid shift to a more digitalised world purely because it has had to. It has only been a positive thing for the PR industry with extra channels of communication to get a brand's message across. It has also made the process of audience interaction much more accessible than ever before.
In your opinion, what are the main challenges facing the PR industry today?
The increasingly fast moving media landscape! We are up against journalists with less time than ever and consumers with more choice than ever before.
About journalists
Which areas of the press do you communicate with the most, and which media outlets or journalists do you frequently work with?
I would say that I communicate with both trade and consumer press on an equal basis, however for me at the moment I am placing a specific focus on trade press for Run Wild Media Group. I am looking to raise the brand's profile in regards to what we can offer not just the consumer (i.e. the readers of the magazines) but also other businesses and brands. We have a very strong platform for both B2B and B2C businesses.
What can you offer to journalists seeking a story on the company?
Firstly, access to our amazing portfolio of products and services. Run Wild Media Group itself has a great story behind it and the strong brand ethos is what has kept it successful even through the recession where many other businesses have failed. Journalists can be offered access to high-profile events and exclusive interviews with the editors and company directors.
What are your three tips/rules to building and maintaining strong relationships with journalists?
1. Only provide information that is relevant. As a freelance journalist myself, I understand first-hand how annoying it is to open your inbox to thousands of irrelevant press releases.
2. Remember that they are working in the exact same way as you – just from the other side.
3. Always do your research.
About you
You also work as a freelance journalist. What do you write about, and where we likely to see your work?
I do, yes. I have been working as a freelance journalist for a few years now after graduation and recently held the position of fashion editor for a luxury lifestyle magazine. My specialist subjects are fashion and lifestyle, incorporating travel and entertainment respectively. I write for a variety of print and online from luxury glossy magazines to online business magazines.
What's the most memorable work you've done?
As a PR? Constructing a strategic press release that went viral with 40,000 page views in a matter of hours or successfully informing 4,000 attendees and ten luxury advertisers to a party that the venue of the event had changed just five days before and still achieving 100% attendance. As a journalist? Most probably getting an exclusive interview with British Fashion designer Maria Grachvogel ahead of London Fashion Week.
How do you source your ideas for articles?
I find inspiration and interest in absolutely anything. I am one of those people with an inquisitive mind. I read a lot, I listen a lot and I observe a lot. I'm always writing in my head.
Is there anything else that you'd like to tell us about your career background?
I actually began my career in fashion with a degree in Fashion Design and PR working for catwalk favourite Burberry Prorsum, I then swopped dresses for derivatives and joined a London based hedge fund and studied Investment Management. The lure of the world of communications was too strong however and after studying a second degree in Journalism I combined my public relations and writing skills and joined the world of publishing and so far, haven't looked back!
Name three guests you'd invite to a dinner party and why.
Coco Chanel – The French fashion designer is arguably one of the most influential and most successful business women of all time.
F.Scott Fitzgerald – One of the greatest American writers of the 20th Century and 'The Great Gatsby' is the novel that I will never tire of reading. I would also like him to finish 'The Love of the Last Tycoon' in his own words.
Albert Einstein – You couldn't hold a fantasy dinner party without inviting one of the most prolific intellects in human history.
What is the best piece of business advice you've ever been given?
There is nothing better than when a career and a passion come together. I can absolutely confirm that that is true.
Loren Penney can be found tweeting @lorenpenney.