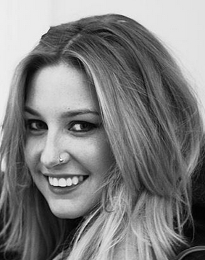 What is citysocializer, and can you provide a profile of your target audience?
citysocializer is a social discovery network that allows you to meet new people and explore your city.
Our target audience tends to be sociable and outgoing young professionals age 25-40 who've either relocated to a new city or area, are too busy at work to organise the social lives that suit them, or are looking for a new social network outside their office or usual social circle.
The company has gone through a major rebrand recently. Can you tell us exactly what's changed?
As part of our wider platform rebuild and launch we wanted a fresher look and feel to the site and to refocus our brand around the friendship, discovery and real world elements of our service. This resulted in a new brand identity, including a redesigned logo, and using much more landscape and imagery throughout the product to help provide inspiration for new activities and reflect the offline experience that our service delivers.
Also, we adapted our name slightly from citysocialising.com to citysocializer.com due both to the fact the word 'cialis' (a type of Viagra!) sitting in the middle of our original name – caused us loads of headaches with ISPs – but also to prepare for our international expansion.
Were there any teething problems, and how did you overcome these in terms of PR/marketing approach?
There were expectedly a few teething problems technically when we first launched the new platform with various bugs that needed ironing out, and of course there was work around educating our users about the name change, the new layout and features, etc.
We're really lucky in that our members are extremely passionate about and engaged with our brand and have a real sense of ownership over the service. What this means is that we've needed to be totally transparent throughout the whole process of change, explaining how the decisions we'd made had come about, together with regular updates straight from our founder and CEO.
We used multiple channels to do this, including our Facebook page, company blog and direct emailing to our members. Generally the response was good and we're continuing to build on the platform based on feedback from our members, so keeping that two-way communication open has been vital.
What future public relations plans/campaigns do you have for the company?
We're just about to launch our new partner platform, which will allow brands and media companies to set up their own people and event-based social discovery networks using our technology. We've already got three big clients set to launch, with a few more to follow later in the year, so there will be a big push around those.
Beyond that, given our seven years of experience in the space, our goal is to establish citysocializer as the thought leaders in social and people discovery, cementing ourselves as the 'go to' for industry insights and comment.
How does the company use social media to reach and engage with its intended audience? Is it more effective than print media?
It's definitely going that way. We're no longer fixed to particular deadlines and everything we publish online is out there in real time, and more and more we are targeting online media over print.
If someone reads about our network online, where they are able to click through and browse what's going on in an instant, I think they're much more likely to follow through and attend one of our socials than if they were to of read about it in print and have to remember to check the service out at a later time.
Also, having that online social media presence and following has helped us build brand recognition and trust, which is obviously very important for us as a premium paid service.
How popular are 'social discovery' networks becoming? What are the main themes or challenges in this niche?
When citysocializer first launched in 2007, social networking was still very much in its infancy. Facebook wasn't the behemoth it is today and people weren't using online to supplement their offline lives like they do now.
I do think that our CEO Sanchita Saha was ahead of her time in launching this platform and it's only recently with the rising popularity of social networks, online dating losing a lot of the stigma attached to it, and lowered barriers to entry in connecting people online, that the rest of the world has caught up.
At last year's SXSW the tech press hailed people and social discovery apps as the next big thing, so I think the scene has been set for one player to dominate the space – and we intend for that to be us!
About the industry
What's the benefit to doing PR in-house compared to using an agency?
Well, for starters it's definitely more cost-effective, and gives us more flexibility to put together and release stories as they happen. Using an agency means we'd need to see a comprehensive return on investment to justify the cost, and if you only have a small budget there's a limitation on how quickly they can respond to your needs.
Measurement and ROI is a major issue in the industry. How do you measure the effectiveness of your campaigns?
We monitor traffic figures and registration rates to assess the success of any campaign.
How do you think the PR/journalist dynamic can be improved?
I'm not sure it will but I do think we'll see more and more PRs becoming journalists, at least in the sense that brands are fast becoming publishers and there will be more emphasis on content marketing.
About journalists
Which areas of the press do you communicate with the most?
We definitely get the most love from the tech press, who will usually cover our product updates and new launches. We also do a few big pushes a year geared towards national/regional news press and are constantly reaching out to consumer press with case studies.
What can you offer to journalists seeking a story/info on the company?
We're always keen to get journalists signed up to citysocializer and actually living the lifestyle, meeting our members and seeing how we work in action.
Our CEO Sanchita Saha is always available for comment, and we can provide insights into our network and the social habits of over 250, 000 people across the UK.
What are your three tips/rules to building and maintaining strong relationships with journalists?
1. Taking the time to build a relationship and meet up in person.
2. Tailoring the content you send out to the particular journalist and taking time to research what they write about and how your story is relevant to them.
3. Tweeting – Twitter is proving more and more useful to reaching out and engaging with journalists.
About you
What is your career background?
I started out as a PR and marketing intern at match.com before taking a full time position working under the head of PR and the marketing manager.
After very briefly experiencing the agency side, I then moved to citysocializer in 2010. My role here has taken many manifestations in that time but always with PR at the centre of it.
The best thing about working within a start-up is the scope you get to move around the business and experience different areas, which you wouldn't otherwise have exposure to.
What's the first rule of PR?
Develop a thick skin.
The thick-skinned team are tweeting @citysocializer.