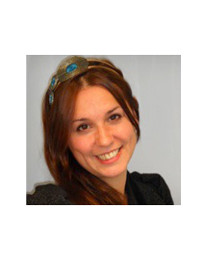 About the agency
What's been happening recently at Kazoo?
It's been a very busy and exciting first quarter – we have welcomed back one of our associate directors after maternity leave and also announced the appointment of a new head of social media and digital content. We were very pleased to have won a new client in the gaming sector to add to our already great portfolio of clients. On another note, the team all got behind a campaign to send one of our account managers into space and we've been nominated for numerous industry awards for our team members as well as our events and campaigns.
What is special about the agency's approach to PR?
We give our clients the reason to believe in the power of PR.
What future plans do you have for the agency?
PR is tangible and the immediacy of social media has embraced what public relations can truly mean, so our aim is to push the boundaries of our own social proposition whilst staying true to the heartland of fantastic relationships, whether that be with media, consumers or bloggers.
And also delving deeper into how and why we change behaviour through the campaigns we create and further developing metrics, working hand-in-hand with our clients to get the measurement that is meaningful to their business.
About the industry
You are responsible for leading Kazoo's digital and social media proposition. How does digital campaigning differ to more traditional methods in terms of generating coverage?
Both aim at changing behaviour – digital can be seen to do this quicker and the objective for traditional needs is to focus on this too.
What's the best practice you've seen from a PR? And the worst?
Standard practice should be auditing celebrities with the media ahead of working with them and contracting journalists to your requirements for the interview. After all your celebrity is an asset for negotiation – too many celebrity-endorsed campaigns in the media only have an end credit which is the worst practice.
In your opinion, what are the main challenges facing the PR industry today?
Measurement, and agencies not pushing back on clients to challenge them on defining what metrics make a difference to them.
About clients
Who are some of Kazoo's most well-known, or respected clients?
All of our clients are well known – BT, Samsung, Cotswold Outdoor, LateRooms.com, Wagamama, Capcom, Bethesda, Plusnet, Honda, BIC.
Tell us a time you devised a campaign for a client through social media – what was the brief, the approach, and the result?
We were tasked with the impossible – to create an interesting 'how to iron properly' guide. The objectives were to generate awareness for Tefal's range of steam generator irons, to drive traffic to the brand's website and to create interest in the product.
From conducting a piece of research we discovered that one in five men still get their mums to do their ironing, even when they have moved out of the family home. This insight enabled us to think differently about reaching our objectives.
We created a quirky, branded video, titled, 'How To Iron Like Your Mum' – the difference being, this wasn't just any old mum! It was a tongue-in-cheek guide and the star of the video was a son dressed up as his mother in a 'mother knows best' way.
The video was seeded to websites, blogs and through social channels, with the KPI of generating 60,000 views.
To bring the activity back to the Tefal brand, the video itself was a hyperlink which clicked through to the brand website. It was further promoted through Tefal's Facebook page, which meant additional click-throughs and some great discussions with our community.
The results included 100% of coverage included the campaign's key messages, more than 75,000 views of the campaign video, an average CTR to the brand website of 6.6%, 21% over delivery of KPIs, 141.5 seconds average dwell time (on a 3 min 49 seconds video), 2,901 hours of content viewed, 27 pieces of coverage, an editorial reach – 10,126,147, an editorial PR value of £186,383 and a ROI of 18:1.
What advice would you give to recent business start-ups on their PR strategy?
Have clear objectives and measure the impact of them, be clear about which channels you want to be seen in and integrate your comms as much as possible to gain maximum effect.
About journalists
Is there anything the agency is particularly experienced at when helping out journalists with their stories?
We were named 'media experts' in an independent audit last year so that speaks for itself and has a lot to do with our press office product reviews and awards programmes. We are also fortunate to be able to offer media some great events we put on for our clients like BT London Live gigs during the Olympics last year. I'd also say we have a nose for a good hook so we help media as much as possible to create a great story.
What are your three tips/rules to building and maintaining strong relationships with journalists?
1. Be yourself – remember they are people just like you
2. Tailor your pitch to each journalist – know what they write and who they have in mind when they write
3. Keep in regular contact with them, get to know them professionally and socially.
If you could ask a journalist one question out of the ordinary, what would it be?
You discover a beautiful island upon which you may build your own society. You make the rules. What is the first rule you put into place?
About you
What media do you seek out first thing in the morning?
BBC Breakfast while eating breakfast, the Metro, and Mashable on the train.
Name three guests you'd invite to a dinner party and why.
Steve Jobs – to talk vision and simplicity
Michael Palin – great conversation and Monty Python stories!
My husband – he's fun and will select the best music for the occasion.
What's the first rule of good PR?
There is always a solution!
The team at Kazoo are tweeting @KazooPR.