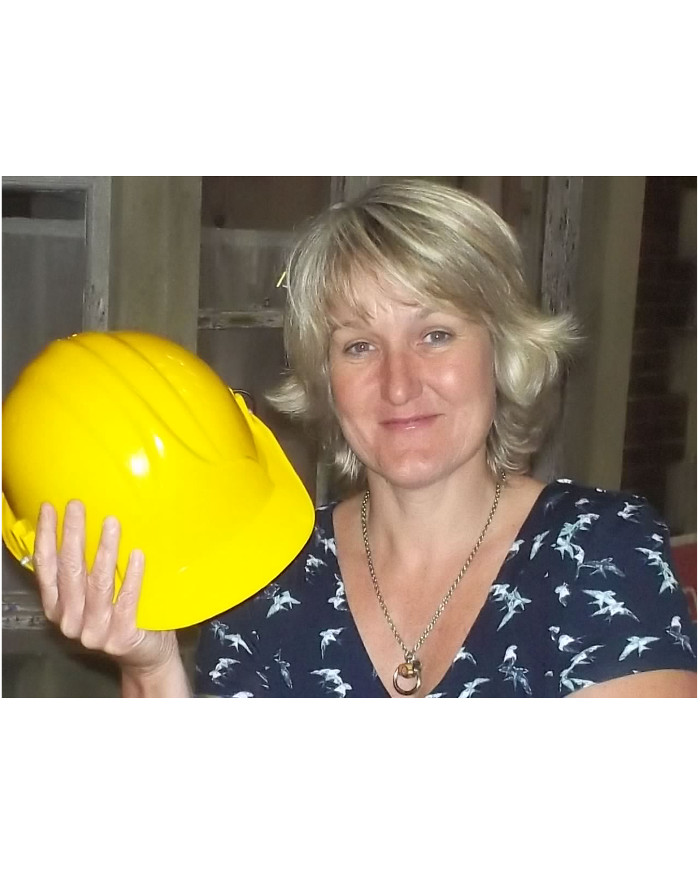 What is the National Self Build & Renovation Centre and what has been happening at the company recently?
The National Self Build & Renovation Centre (NSBRC) is the UK's only permanent visitor and education centre for those looking to build their own homes, renovate a derelict or unloved property or take on a major home improvement project such as creating an extension or loft conversion. We're free to visit all year round, open six days a week, and have on-site experts to offer free, impartial advice.
What is your role within the company?
I took on this newly-created PR role with the NSBRC in July 2013, with the company previously employing an external agency. My primary objective is to over-ride the perception of the NSBRC as being one of the country's 'best kept secrets' and to put it firmly on the map to both public and trade as being a Centre of Excellence for the selfbuild, renovation and home improvement market.
You have a background in agency PR, from regional agencies to CCGroup. What brought you in-house?
In-house is no stranger to me, having started off my career with KPMG and more recently doing in-house for the Ornamental Aquatic Trade Association. This particular role offers a new challenge, being responsible for creating and driving forward a PR programme, finding that ideal work/life balance, and being only a leisurely commute through the Wiltshire countryside! Although I do love the buzz and diversity an agency environment brings, this role also gives me direct access to over 200 Centre Partners (exhibitors), their products and services.
How have you seen PR change over the years? What has changed and what has remained the same?
As a junior exec back in the late '80s it was the norm to stuff press releases into envelopes, post to journalists then telephone to let them know the carrier pigeon was on its way! It goes without saying that with the advancements in technology, tools and resources and journalist deadlines much tighter, the speed and method of communication has changed. I am a true believer that despite technology, it is still important to pick up the phone, talk to journalists, create relationships, find out what they want, and deliver.
What campaigns or promotional activities have you been working on recently?
We host three major shows throughout the year so naturally there is a timetable of supporting PR to promote these shows. In addition to providing material for our regular columns secured with key selfbuild titles and regional property pages, and the regular drip-feed of news, we are currently running a competition to support National Custom & Self Build Week in May. In addition to that, I have been assisting a number of TV production companies in their search for participants for new home and property shows.
How easy or hard is it to get coverage for selfbuild and renovation? How do you get journalists interested in a story?
Turn on the TV any day of the week and you will see the abundance of property and home programmes. The presence and support by the likes of Kevin McCloud, George Clarke and Charlie Luxton has undoubtedly helped support and grow the interest in selfbuild and renovation. This, supported by Government announcements to support self-build and the on-going topic of property prices, makes it relatively easy to get coverage. My job is to ensure that we access the latest announcements so we can make appropriate, timely comment.
What are the benefits of handling the PR in-house as opposed to using an agency?
I can action requests much quicker! When it comes to providing expert comment on a tight deadline, I simply pop downstairs to consult with our in-house technical expert and generate copy there and then, with no lengthy approval processes. I know from experience that merely getting hold of an appropriate spokesperson is hard enough at the best of times!
Are there any drawbacks to in-house PR?
I'm fortunate to work in a dynamic, close-knit marketing team where we continually share ideas and opportunities and the market sector we work in is evolving and exciting. The only drawback is that I don't have a fellow 'PR' to brainstorm ideas!
How would you handle negative press, or a crisis?
As any PR would say, don't hide from the truth and never say 'no comment'! We would naturally need to clearly identify the situation, provide an appropriate top-level spokesperson, and clearly communicate the channels of resolution.
How do you measure the effectiveness of your campaigns?
The marketing function (of which PR is an element) is evaluated against visitor footfall and feedback. Visitor analytics to our website, Facebook and Twitter accounts is also a good indicator of PR effectiveness. Although press clippings are collated, we don't adhere to evaluation techniques.
What future public relations plans do you have for the company?
In addition to launching a new Home Improvement Show in June, we are excited to be offering a range of new services and courses to support the self builder. Activity will also focus on our new Conferencing and Meetings facility which has also undergone a recent transformation.