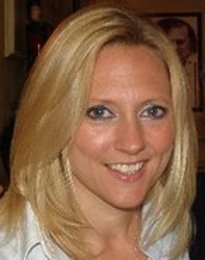 About Primal
What industry sectors does the agency specialise in?
We specialise predominantly in the retail sector but we are an all-round consumer agency so have brands as diverse as STABILO pens and Polaroid cameras.
You recently had several successes in the CIPR awards, what aspects of your approach do you think led to this achievement? Is there something in particular that you think sets you apart from your competitors?
We pride ourselves on our creativity and ability to look at briefs from a completely different light. We have a sister agency that specialises in creative marketing so we often draw on inspiration from many disciplines, not just those associated traditionally with PR. We are also owned by ex-retailers rather than agency people and so the DNA of the business is about looking at a client's commercial objectives and helping to deliver those rather than delivering PR for PR's sake. If we feel that what we are being asked to deliver will not achieve the commercial objectives for the client, we will challenge the brief and offer alternative solutions.
How do you ensure your clients get the right coverage in the press?
We will always challenge briefs if we don't believe they will achieve the results that the client wants.
Although it is very tempting to take a scattergun approach and take coverage where you can get it, we try and work with our clients to educate them on the benefits of quality coverage rather than quantity.
About clients
Tell us about a client you recently worked with. What was the company's brief, your approach and the result?
Polaroid is one of our retained clients. In the run up to Christmas they wanted us to help them raise awareness and increase sales of their newest instant camera, the Z340. We had held a product launch in the summer to hit the long leads but we didn't have working cameras until October so we were limited on the number of actual product reviews we could place. We worked with online editors to secure reviews and placements in Christmas gift guides and carried out an experiential campaign in central London to impact department store sales. The experiential campaign involved taking a team of projectionists around key locations and projecting Polaroid sales messages on to the walls and pavements in high footfall areas.
The results spoke for themselves; sales of the Z340 were 20% over target and we had over 70 pieces of coverage pushing the camera as a must-have Christmas gift.
How do you balance the use of social media and traditional PR in your campaigns?
Most of our campaigns now use social media as part of the PR mix. It is impossible to not include social media, even if it is just a case of targeting journalists through our own Twitter feeds, as we find it one of the most effective ways of keeping touch and with contacts.
Is there a potential client you'd love to work for?
Andrew Martin (Google it!).
What has been your most memorable campaign?
The launch of the IKEA Southampton store. It gave us the opportunity to be incredibly creative and resulted in one of their most successful store launches to date. We also won a CIPR Excellence award for it!
About journalists
Which areas of the press do you communicate with the most?
National consumer.
How do you build and maintain strong relationships with journalists?
Part of the teams KPI's are journalist meetings so we try and meet journalists for coffees or pop in to their offices as regularly as possible.
Twitter is also a really good way to keep in touch.
In your experience, do you think the relationship between journalists and PRs is always harmonious, or is it more of a love-hate affair?
I think it depends on the journo and the PR. Without a doubt the journalist/PR relationship is a symbiotic one and we both need each other. It is all about timing and relationship building; we try to never bombard journalists when they are clearly pressed for time or not interested in the angle of the story.
How do you think the PR/journalist dynamic will change in the future?
Communications will become more and more digital as journalists become even more time constrained. Gone are the days of long journalist lunches and even grabbing a coffee can be challenging. Twitter and other digital communication will become more prevalent and the lines between professional journalists and amateur bloggers will become more blurred.
About you
You've worked at Primal for nine years, and were appointed managing director two and a half years ago – how has the company evolved under your leadership?
Since taking over we have opened a London office and have increased our staff by 20%. I am trying to introduce a more holistic approach to management. Although hitting our financial targets is really important, it is also equally important to develop our internal and external relationships. I have introduced learning workshops that are about becoming more rounded individuals rather than just learning skills that are relevant to the jobs that we do.
I believe that if staff are more fulfilled in their lives generally then they will be more successful at work.
Are you involved in any other projects?
I am about to become a mum for the first time so I think this will be the biggest challenge I have ever faced. I am still dreaming that I will be the person that cracks successful motherhood and career – watch this space!
Name three guests you'd invite to a dinner party and why.
Warren Buffett; he sounds like a fascinating man and I would love to hear about his success and philanthropy, Lee Majors because ever since 'The Fall Guy' I have loved him, and Oscar Wilde because he would be hilarious.
What's the first rule of good PR?
No idea is a new idea!