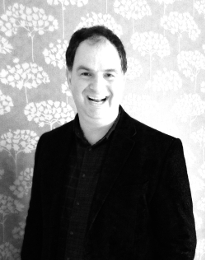 Smith & Smith adopted blogging and social media from its early stages. How has it evolved in terms of its value to PR?
I've been involved with social media at Smith & Smith since 2006 – although when it first emerged we didn't even really call it social media. Most people in PR called it 'PR 2.0' and there are still quite a few well-known blogs and books written at the time using the term. I remember thinking that we were in a middle of a massive shift in the way that people were consuming information and content. In that sense, rather than revolutionise PR in the sense of 2.0, it has augmented what we do as an industry. Any new method or channel of communication is of huge value to PR and the explosion in popularity of social media has enabled us to reach (and, critically, engage with) a huge audience directly.
How do you think social media will change?
I think it's very hard to make predictions, as the medium is simply progressing too quickly. In fact, I'd be very wary of anyone calling themselves an expert (or guru!). The way people use information and distribute content is constantly in flux and on the internet this state of constant evolution is the only real certainty. If you were to really push me for a crystal ball prediction, I'd say that a mash up between an avatar-based program like 'Second Life' and a more casual social hub like Facebook will become popular within five years. And flares will be back in a big way.
What is inbound marketing and how does Smith & Smith use the technique?
There is just so much information and chatter online that people are getting very good at blocking the noise out with increasingly sophisticated techniques. This presents massive problems for companies and organisations wishing to get their message over – everyone has this problem and it's only getting more difficult to be heard above the din. Inbound is all about earning people's attention, not buying it or tricking them into listening. The philosophy behind inbound is about providing people with marketing that they actually want and will value – marketing that they actually love! People should actively seek out your advice, thoughts and content online, not be interrupted by them while they're trying to enjoy something else. The writing's on the wall; old, interruptive marketing techniques simply aren't getting through and even if they do penetrate, the audience resents it as it is unsolicited.
PR agencies are increasingly becoming more integrated. Is inbound marketing something that they should consider?
Being one of the first PR agencies to offer this service in Europe, selfishly my instinct is that other agencies should ignore it for as long as possible! But of course all those involved in PR should consider inbound, as we in the industry should evaluate all new techniques that make us more effective, accountable and valuable to our clients. As the media landscape becomes even more saturated and fragmented, PR agencies have to look first and foremost to how people are living – and how they are changing the way that they consume the content we produce. Inbound is central to this.
What charities and trusts have you worked with recently? How does the PR approach for these organisations differ?
Smith & Smith has a strong history of working with charities on a pro bono basis, and this is something we're extremely proud of. In a sense, the approach doesn't differ at all from how we'd approach a paying client – it's all about using PR to fulfil whatever objectives they might have. One thing that is different is that we look to impart a certain amount of knowledge to the charities we work with about the basics of media relations and PR, so that when our work with them ends they can operate with a degree of self-sufficiency.
How has Smith & Smith lobbied against unpaid work experience in the PR industry?
We've done so for many years – but to what effect I sadly don't know. It's great that this is a growing issue now across the industry (and not just in PR, but general commerce too), but there is still much that needs to be done. There is a collective and individual moral obligation to stamp this practice out and all business leaders, not just those in PR, should stand up and take a stance on this.
Is unpaid work a common occurrence in PR? How can agencies be persuaded to offer paid placements?
Yes it's a massive problem in PR, which is a competitive industry and has many young people desperate to get experience. In short, agency leaders need to drive change – they shouldn't need to be persuaded either, it's a practice that is simply wrong. Smith & Smith is a small family business and we've managed it – not paying people on work experience is driven by greed, pure and simple.
With the nature of PR continuously evolving, how best can people prepare for a career in the industry?
The number one thing people should work on is having great contacts in the industry. People at our agency have lectured as guests at local universities and it's rare for a student to have asked for a business card, done research on our agency or proactively attempted to build a relationship. For a graduate to go direct to a recruitment agency without attempting to reach out to the agencies that they'd like to work for isn't the most effective way to get a job.
How would you deal with the crisis management for a client with a reputation that has been shattered?
All crises are different, so it's difficult to give a one-size-fits-all answer. What I would say, however, is that reputations can always be rebuilt with patience and the correct approach – reputation is fluid and therefore the 'shattering' can also be temporary. It's perhaps a little cliché, but no less the true for it – in crisis management, preparation and planning are key. It's much easier to build an effective crisis plan before disaster strikes than to formulate one on the fly in the midst of a problem.
What future plans do you have for the agency?
While our inbound service is of course hugely exciting for us, the PR side of our business remains very important – we've got some fantastic clients and we only want to continue to add to them. For me personally, I want to continue to grow the team as we have a fantastic group of people here and that's something I'm proud of – we've recently expanded our own teaching academy and I see this as something that will really propel us forward in terms of our development as a team and agency going forward.
Smith&Smith can be found tweeting @SmithandSmithPR.