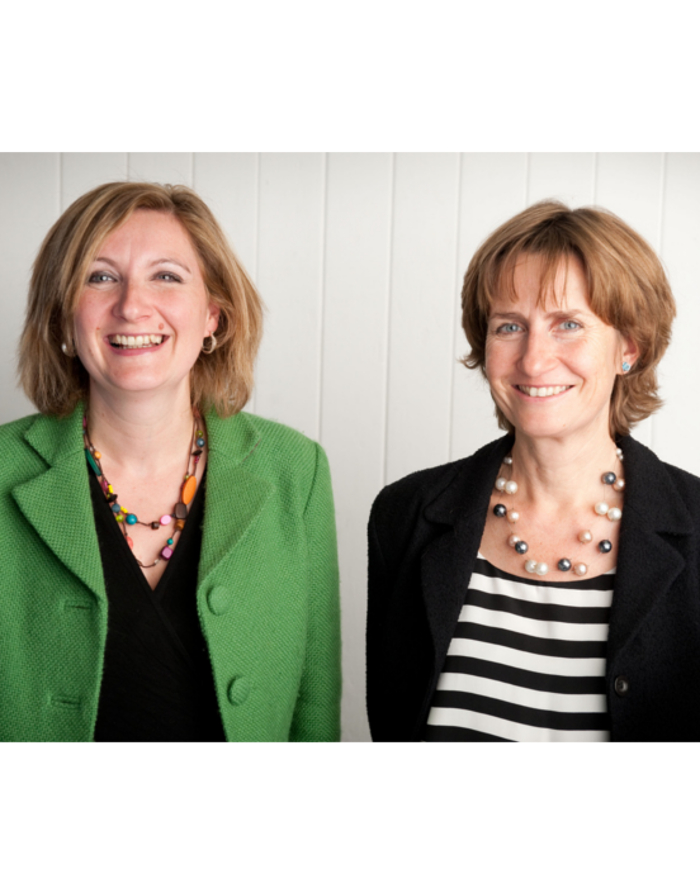 About the agency
What's been happening recently at Fourth Day?
Xanthe Vaughan-Williams: There's lots going on! In London we've been working on some exciting projects, including a project to publicise an African charity, M-Farm, funded by one of our UK clients. We arranged a series of interviews for M-Farm's inspirational 29-year-old CEO, including an appearance on 'Woman's Hour'. On a more frivolous level, our French operation, Quatrieme Jour, moved into new offices in Paris, so we took the UK team across the channel en masse to celebrate the occasion.
Nikki Scrivener: In Manchester we have recently started working with national law firm Watson Burton. We're also part of the board that is bringing Byte Night to the North West. Byte Night is the annual sleep-out by the tech industry to raise money for Action for Children. We have teams from both London and Manchester sleeping under the stars in October and we're delighted to be a part of it.
What is special about the agency's approach to PR?
XV-W: We offer a personalised, intelligent approach. The senior team are all involved in day-to-day PR activities and we are not afraid of challenging our clients with new ideas and alternative approaches.
NS: As a small team, we ensure that we know our clients' businesses inside out, meaning we create excellent content for them and know what they want. In terms of ROI, we work hard to make sure our PR activity translates into website hits, sales leads and brand and online reputation building. We also work alongside digital marketing and SEO functions to make sure our PR activity is integrated with the whole marketing mix.
What future plans do you have for the agency?
XV-W: Our aim is to grow our network of small offices and to broaden the scope of our services. As the different marketing functions converge, it is increasingly important to be offering businesses a PR service that takes into account not only digital and social media, but the interdependencies between them.
NS: Currently we specialise in working with the tech, digital and IT, retail, charity and professional services sectors, so we're really developing and growing our offerings for these sectors.
Tell about a recent social media campaign – what was the brief, the approach, and the result?
XV-W: We promoted the '3D4D Challenge' – a competition to award $100,000 to the developer of the best use of 3D printing technology for developing countries. Our brief was to encourage entries to this competition from around the world, and to attract the interest of international media to publicise the finalists and the winner. With a very limited budget, we used Twitter, Facebook and the organisation's blog to attract attention. By encouraging social media interaction with journalists, we attracted the attendance of around 25 members of the press to the final of the award and press coverage in media ranging from the BBC and German TV News, to The Times and The Economist.
About the Industry
What advice would you give to recent business startups on their PR strategy?
XV-W: Make sure that you are creating high quality content – whether that means articles, videos or infographics. An informative, well crafted piece of content will last for years, whether in the media or on your own website.
NS: Understand who it is you are trying to reach and focus on building a genuine long-lasting relationship with them. Don't waste money on a scattergun approach.
In your opinion, what are the main challenges facing the PR industry today?
XV-W: Tight budgets and the ever more pressing need to measure results.
NS: At the moment, it's proving the impact of PR on the bottom line
About journalists
Is there anything the agency is particularly experienced at when helping out journalists with their stories?
XV-W: We invest time getting to know individual journalists and understanding the types of stories that get them excited. We then work closely with the client to make sure we are extracting the right stories.
NS: We have great relationships with our clients so we can get quotes, articles and case studies at short notice to meet those tight deadlines!
What are your three tips/rules to building and maintaining strong relationships with journalists?
XV-W: 1. Invest time in offering help to journalists even if your clients may not benefit directly. 2. Remember what they are interested in personally as well as what they write about for work. 3. Don't expect gratitude!
NS: 1. Pick up the phone 2. Organise face-to-face meetings where possible 3. Think of stories specifically around a journalists' special interests and their publication.
If you could ask a journalist one question out of the ordinary, what would it be?
XV-W: What's your favourite song and why?
NS: Who would you really like to be writing for?!
About you
What media do you seek out first thing in the morning?
XV-W: Radio 4, then Twitter, then the broadsheets.
NS: Mine is pretty much the same as Xanthe's, although I often read the broadsheets online now.
Name three guests you'd invite to a dinner party and why.
XV-W: If we're talking hypothetically and are allowed people who aren't alive any more, Anita Roddick; a genuinely radical thinker and businesswoman who nonetheless had a deeply practical and down to earth side too. Ann Leslie, because her stories would be amazing. Robert Downey Jr, because he might misbehave.
NS: Morrissey – I know he'd either be rude to me or ignore me but his presence would be enough. Thomas Hardy – I'd love to meet the man behind some of my favourite stories. Julie Andrews – for after dinner duets.
What's the first rule of good PR?
XV-W: What's the story?
NS: Believe in the story you're writing.
Nikk and Xanthe are tweeting @MrsScriv, @XantheVW and on behalf of Fourth Day PR @Fourthdaypr.