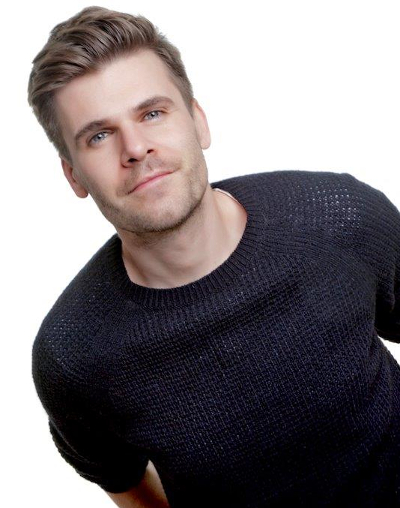 Hi Oliver – when we last talked you were director at Admiral PR, and now you're heading up Galibier. What made setting up your own company the next logical step?
I had 15 years behind me in PR agencies, so I knew I was sufficiently experienced and well networked to be taken seriously.
Around half way through 2013 I started to notice the tide turning in the creative economy: after some difficult years, clients were starting to think more positively and strategically again, and were starting to plan ahead and invest real money into PR. This turned out to be true, as Galibier has steadily grown since then by more than one new client account every month.
Tell us what's been happening at Galibier recently?
The company has grown more quickly than I could ever have anticipated, so that's been keeping us busy. We spend a lot of time in London (more than 50% of our client base is down there), but are resolutely sticking to our plan to keep the HQ in Manchester – just because I love the North West. We're desperately hunting for bigger premises and new people, but the new clients seem to have no trouble finding us!
What do you think sets your agency apart from bigger PR companies?
I actually think we have more in common with bigger agencies than smaller ones because that's our background. One of the reasons for Galibier's success is that it behaves like a bigger agency: we've worked with some truly global brands (such as Pearson plc and the £9billion Pepper Group) so we know we can comfortably compete at that level – if not on scale then certainly on expertise and experience.
What campaigns are you currently working on?
We currently have 15 retained accounts with two more starting next month, so there's a lot on. On the glamorous side, one of our team has just come back from waterskiing with glossy magazine writers at a client's luxury destination in Croatia, and we're launching a high-end shopping website and a new nutrition brand.
Meanwhile, it's the technical and political campaigns that I tend to get personally more involved in because that's my own background: we're working on campaigns in education, finance, data security, materials technology, employment law and retail.
Galibier has a network of partners in the creative industries – do you find this has a bearing on the kind of clients you attract?
Certainly. I cannot undervalue the years I spent at Gyro (global full-service agency), because although I've always focused solely on PR, it is so useful to have friends in every other niche in the creative world. I have a wide network of contacts in planning, production, digital, creative, search, events, film and photography, etc. and not only have I learned a lot about the bigger picture, it also means I have reciprocal referral channels all over the place.
The reason why so many and varied client accounts have come Galibier's way is often because a trusted contact somewhere else in the agency world was looking for a PR specialist to complement a campaign they're already working on.
When is it appropriate to say no to a client?
As soon as the relationship is no longer mutually profitable. I know it's easy for me to say that: small, independent agencies can do as they please as long as their eggs aren't all in one basket – but I firmly believe that as Galibier grows we'll always make sure there's no imbalance in any agency-client relationship.
I've always respected agency bosses that can take a firm line with a client if the client's demands are unreasonable, especially at bigger agencies when there's more at stake. I believe it pays off in the long run if you have the guts.
What's the best practice you've seen from a PR? And the worst?
Richard Kay, who worked for me at Admiral, was really impressive when dealing with national media – despite his style being quite different to what you'd expect from a PR person. Rather than being an exuberant loudmouth like so many, he would win over some of the most cynical journalists with his quiet, considered, well-researched approach.
As for the worst, I tend to get most annoyed not by PR people, but by the increasing number of charlatans that have sprung up proclaiming themselves to be "gurus" in the digital space. Polluting the internet with irrelevant "content" all day long is not PR. PR has always been about reputation, credibility and influence, and it still is. There are no shortcuts and you can't fake it.
How do you ensure you create tangible results for the client? What methods and measurements do you use?
My friend Jaime Gee (JAMpr) hit the nail on the head in her interview here a few months back: there's no off-the-shelf solution because every client's objectives are different. I'm glad we as an industry are no longer wedded to column inches or "AVE", it's always important to be more specific: did we get our pre-agreed message across effectively? How have we influenced change?
What advice do you have for PRs looking to build and maintain stronger relationships with journalists?
You have to engage with them on their terms. They won't care who your client is, what you're trying to sell or what message you're trying to communicate. All they care about is the story. So work backwards from there.
Secondly, never call a journalist unless you can offer something of value to them. If you can help them move a story on, respond to a hot topic, illustrate a trend, etc. they'll be grateful. If you're just after a favour, forget it.
Is it worthwhile setting up your own agency? What are the risks, and what skills do you have to have to see it through?
Well, it certainly doesn't cost much to get set up: all you need to get started is a computer and a phone. As for the rest, you're either good at PR or you're not. It's only risky if you're not 100% confident you'll deliver for clients.
I strongly believe in the important lesson a digital agency owner once taught me: if you want to pick up bigger and better briefs, you have to be a specialist, not try and be a jack of all trades. I've only ever been a PR man – I focus on being the best I can be at that and don't pretend to be an expert in anything else.
What future plans do you have for the agency?
To manage growth in a controlled way. I'm fortunate enough to have friends that have successfully built much larger agencies, so I'll always listen to their advice: be ambitious, invest in staff and infrastructure before you need them and have the confidence that the growth will follow.
What gets you out of bed in the morning, other than PR and cycling (Galibier is named after a Tour de France mountain pass)?
My Bedlington Terrier puppy Claude – although now he is entering into adolescence, he hates mornings as much as I do (I tend to get more and more energetic as the day wears on, which "morning people" find annoying).
I tend to ease myself into the day with an idle trawl through Twitter. If anybody's interested in photos of the aforementioned Claude, there's probably too many of them on my company Twitter, @GalibierPR.