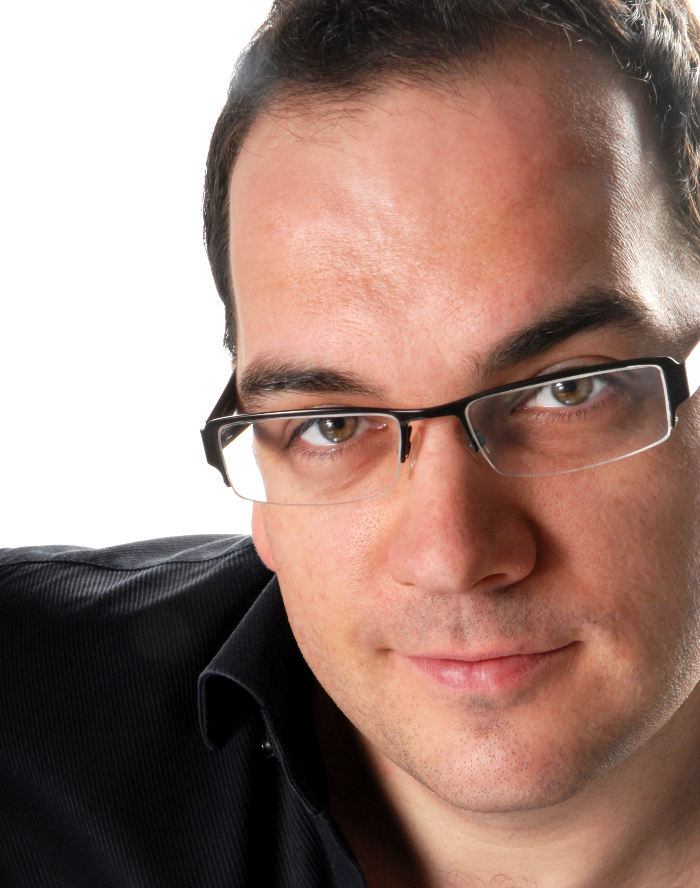 About the agency
What's been happening recently at Punch?
To paraphrase a blog post that went up to our site in December, we've had a huge couple of years.
We've been pushing the agenda of the benefits of integrating PR with search and social media for quite a while – and the strategy seems to be working well. Although the agency is ten years old this August, our growth has accelerated greatly in the last four or five. We're now up to 26 people at the last count and have several job offers outstanding across the three disciplines, along with a number of vacancies still to be filled.
As well as several new senior hires, we've just signed the lease on beautiful but cost effective new offices – just a few miles from our current rural base in a small village, which is an hour north of St Pancras on the train. Along with our usual activities, I'm currently working with my senior colleagues on putting the new office together, to make it a dynamic, vibrant workplace that we all want to call home for most of our working lives, for the next few years at least.
What is special about the agency's approach to PR?
Although we talk about integrated PR, search and social media – I really think of all of this as an evolution of PR. We often talk about PR as being defined by the management of influence or reputation – and in my view, managing a community or a brand's visibility in search engines are simply components of this broad definition.
In particular, we thrive in areas such as social search, where we can take the skillset of a PR agency and apply our knowledge of both search and social media to increase a brand's visibility in search engines and within social channels, whilst driving relevant traffic to support our clients' commercial objectives.
We still love a good piece of press coverage though, whether on or offline…
What future plans do you have for the agency?
Organisationally we believe in transparency and in giving everyone a voice in not only the day-to-day running but also the future direction of the business. I tend to visualise Punch as an amorphous shape, that changes with each new hire or as people develop (myself included). Therefore, the short answer is that we are open to opportunity, well-placed to capitalise on it and we hope to continue the fairly dramatic trend of growth that has been established over the last five years. Whether that results in additional offices in this country or others remains to be seen – but we're looking at a range of possibilities at present.
We're not driven by growth for growth's sake – we're far more excited by doing great work for our clients, and if growth happens as a side effect then that's fine.
About the industry
You are passionate about SEO and social media. How best can the traditional PR world (or at least what's left of it!) continue to encompass digital PR?
I don't think that traditional and digital PR should be regarded as mutually exclusive. For sure, the PR industry has changed dramatically in the last decade – and certainly, since I started almost 20 years back – but the key is that PRs need to understand the value of what they do and relate it to new and emerging disciplines.
For example, we strongly believe that PRs should be able to to apply that skill either to creating an engaging consumer narrative for social media, or as a vehicle for creating high value links from credible sites to support an SEO campaign.
How do you think the PR industry on the whole has coped with the rapid change to digital? What's next on the horizon?
Honestly, I think that some have adapted far better than others.
The issue is really about flexibility and the ability to adapt to new challenges. It is undoubtedly true that the old model of what a PR agency does – primarily centred around media relations – is far tougher than it was previously. However, whilst the context has changed, in terms of demands on journalists' time, wider areas of journalistic or blogger responsibility and greater competition amongst PRs, the principles of media relations remain unchanged in my view. If a story is well presented and above all, relevant, then it has a better than average chance.
In one sense therefore, industry changes have forced PRs to do a better job, which is surely no bad thing.
In your opinion, what are the main challenges facing the PR industry today?
The industry's evolution will undoubtedly continue and I suspect that what may happen is that those that are either unwilling or unable to adapt will find it ever more difficult to do business.
About clients
Who are some of Punch's most well-known, or respected clients?
We're privileged to work alongside Sony Mobile, on global social media and search engine optimisation activities. We work with one of the world's largest financial services institutions on global and local social media and search initiatives, have just started to work with a major global gaming organisation, and continue to proudly support a host of other brands and business – ranging from Green Energy UK, RegTransfers and AudioBoo, along with brands based in Russia, Brazil, Sweden, Israel and numerous in North America.
Tell us a time you devised a campaign for a client through SEO/social media – what was the brief, the approach, and the result?
We have been involved with Sony Mobile's global Facebook activity for almost three years, during which time the community has grown from about 250,000 to now more than 7.7 million fans – and counting. Moreover, the Facebook channel was identified as being the most engaged community in the world by allfacebook.com, which is testament to the great work that our team does with the client and other agencies, on developing engagement strategies. This week we've been supporting Sony with the launch of major new products for 2013 at CES, which has meant several of the team working literally through the night.
What advice would you give to recent business start-ups on their PR strategy?
I'd look to maximise what effort is put into PR by viewing it not only as a means of raising awareness directly, but also by looking at media coverage as a potential vehicle for links, which can make a significant difference to a site's ranking in search engines and thereby result in traffic and potentially sales revenue, thereby tangibly supporting the bottom line.
About journalists
Is there anything the agency is particularly experienced at when helping out journalists with their stories?
The fundamentals of media relations haven't changed dramatically in the last two decades – just the requirement to adhere to best practice, as quick wins are increasingly tough to come by.
What are your three tips/rules to building and maintaining strong relationships with journalists?
1. Understanding the journalist or blogger's audience is paramount – and understanding the specific journalist or blogger's interests and passions within that is hugely important. If a story isn't relevant then don't bother – and keep researching a better person to strike up a conversation with.
2. Don't waste effort on pitching stories that you don't believe in. Whilst the client pays the bills, poorly written and irrelevant stories remain amongst the top of the list of journalist's complaints with the PR industry (and do nothing for long-term relationship development).
3. Understand that no-one likes to be chased aggressively and try to final alternative modes of contact. Email can be a disaster these days – the noise levels are extraordinary and even great stories can be missed. Alternatives might include engaging in comment threads or Twitter feeds in a credible way. Traditionally, PRs are great at problem solving – the mode of contact has definitely become an area to consider when pitching.
However, it's fair to say that there are exceptions to every rule. Creative thinking, being a useful resource and helping make a journalist's life easier are all worth bearing in mind too.
About you
What media do you seek out first thing in the morning?
Facebook, BBC, Twitter, The Guardian, and others, depending on mood.
Name three guests you'd invite to a dinner party and why.
Do I have to have only three?
Colonel Kurtz (Marlon Brando) and Captain Willard (Martin Sheen) from 'Apocalypse Now'
Felix Baumgartner
Margaret Atwood
Malcolm Tucker (Peter Capaldi's character from 'The Thick of It')
Frank Sinatra
Tony Montana (Al Pacino in 'Scarface')
Muhammad Ali, aged about 25
Alan Moore (author of 'Watchmen' etc.)
And, just to amuse myself and cause some trouble…
…Amy Childs from 'The Only Way is Essex'
Finally, I'd have to have my wife and two daughters in attendance (although I might rescind the offer to the girls if Tony, Frank or Malcolm show up)…
What's the first rule of good PR?
Humility, at all times.