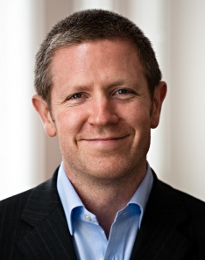 In today's PR interview Rocket managing director, Pete Hendrick, talks about the tech agency's integrated and specialist approach to business, hiring new Rocketeers and how RoI benchmarking is one of the most important challenges facing PR today.
About the agency
What industry sectors does Rocket specialise in?
We have a technology focus, with specialisms in clean tech, security, telecoms, digital marketing, software, professional services and cloud.
What is special about the agency's approach to PR?
It's kind of in the name. We're obsessed with delivering first class outcomes for clients. Results that are tangible and make a difference.
We understand that the old divisions between PR and marketing are blurring, so we take an integrated approach to all our campaigns to not only build our clients' brand awareness but also crucially support sales. Having a creative services brand, Loudhouse, within our group means we can draft in specialists in digital, design, content, influencer relations and insight when needed. It's a crucial differentiator in a market where many agencies still offer a team of generalists.
How do you ensure your clients get the right coverage in the press?
It's all about taking time to listen to exactly who their target market is, and work backwards from there to define channels, strategy, etc.
What qualities do you look for in new recruits?
We have five company values that we look for in prospective Rocketeers:
Hungry – always looking to improve
Together – a strong team spirit
Brave – embraces new ideas and ways of doing things
True – honest in all their dealings with clients and colleagues alike
Astute – commercially minded
They essentially need to be bright, enthusiastic, likeable and ambitious.
In your opinion, what are the main challenges facing PR today?
PR has a number of challenges, but I think the most pressing one is actually RoI benchmarking. The value of PR has often been questioned historically by people in sales or finance roles (i.e. the board) and this has come to a head during the downturn, where companies are looking for hard-and-fast proof of PR having a measurable impact on sales in the short or medium term – and linking agency payment to that. This is a conversation we've constantly had with clients since our inception in 2007, but it's one that many agencies struggle with.
About clients
Can you list some of your most well-known, or respected clients?
Institute of Engineering & Technology: industry body representing engineers and technologists globally, with over 150,000 members across 127 countries.
Computacenter: FTSE-listed services and solutions company – a great British tech success story.
Kcom: formerly Kingston Communications – on an interesting journey to build its new brand.
Cambridge Silicon Radio (CSR): Another listed UK company – its Bluetooth, location, FM, Wi-Fi, audio, TV, video, and camera technologies are at the heart of many of the world's most exciting consumer technology brands.
How do you balance the use of social media and traditional PR in your campaigns?
We really decide on a case-by-case basis. Around 90% of our campaigns incorporate some blend of traditional and social media. Although some campaigns are solely digital, a minority have no social media at all, as the target audience or nature of the client's product means online interaction isn't a worthwhile investment. We always use Loudhouse to research clients' markets at the outset of a campaign to determine whether social media should play a prominent role.
Is there a potential client you'd love to work for?
There's no particular company but rather a type of company – I personally really enjoy working with entrepreneurs and challenger brands. There's never a dull moment.
What is your most memorable campaign?
I can't name the company, but the campaign that most sticks out was delivered in the first year of Rocket and the widespread coverage that we generated for a client across the broadsheets and national broadcast resulted in them being bought when a large corporate on an acquisition trail spotted them in the Financial Times. A very pleasing moment – talk about outcomes!
About journalists
Which areas of the press do you communicate with the most and which media outlets or journalists do you find you work with the most often?
Nationals (including broadcast), business and technology media outlets are the ones we most commonly speak with – both on and offline. The titles most frequently at the top of our influencer lists are the likes of BBC, FT, Economist, Techcrunch, The Register, The Guardian, Director and Computer Weekly.
What can you offer to journalists seeking a story on one of your clients?
Every journalist wants different things so we have to take a bespoke approach with each one – though something that all journalists want without exception is customer use examples…something that's easier said than done in tech sectors such as security and cloud…
How do you build and maintain strong relationships with journalists?
We maintain regular contact with them, ensure we always give them what they want and treat them to a beer occasionally. Having good personal rapport and delivering great service is key.
How do you think the PR/journalist dynamic will change in the future?
I think ten years ago most journalists saw PR people largely as suppliers, whereas in recent years the relationship has become more collaborative. Journalists definitely have a better understanding of – and respect for – the PR role, and I'm confident that will continue in the future.
About you
What media do you seek out first thing in the morning?
The Thomson Reuters iPhone app is excellent for business & financial news on the train into London (I live in Reigate, Surrey).
Name three guests you'd invite to a dinner party and why…
Steven Gerard – I'm a Liverpool fan and he's a genius.
Mark Cavendish – I love road cycling and watched Cavendish's victory for the British team in the world cycling championships last year. Best single piece of sport I've ever seen.
Ian Brown – The Stone Roses defined my teens.
Do you attend networking events? If so, which are you attending soon?
I do indeed – there are a number of good ones organised via LinkedIn focused on technology entrepreneurs. I'm planning to sponsor a couple of speaker slots this year that have a tech audience.
What is the best piece of business advice you've ever been given?
You can only do your best.
[img|jpg|Pete Hendrick, MD]