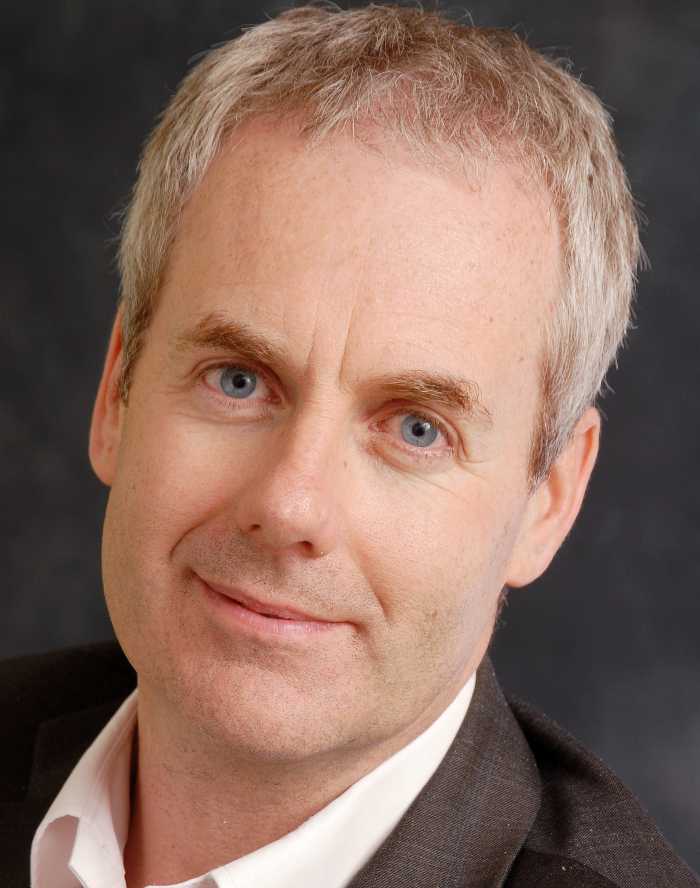 About the agency
What's been happening recently at PRPR?
As a technology PR company, every year is interesting for us and 2012 was no different. We thrive on change and variety and continue to expand our portfolio of B2B clients with a focus on some of our specialist subjects, such as IT security, mobile and enterprise computing. Last year we also ran our second CES Unveiled LONDON event in November; a London press preview for 2013 International CES, the world's largest consumer electronics show in Las Vegas that takes place every January.
What is special about the agency's approach to PR?
Our approach to PR is 80% simple hard work and commitment with 20% creativity to make sure our clients stand out from the crowd. As a small dedicated team, we like to get close to our clients and become an extension of their marketing departments. We welcome the opportunity to comment and provide advice on activities outside of our PR remit. We are also proactive and quick to respond to opportunities. These are obvious PR qualities, but I am still surprised by the stories we hear about agencies waiting to be told what to do.
What future plans do you have for the agency?
I am proud of our team for riding out the last three years, which have been tough for everyone. We find ourselves juggling more clients that spend less money, but that is not surprising. The tech industry has fared better than most and we want to build on our many years of experience and knowledge to move forward in 2013. While our focus has been more on the B2B sector, we are keen to expand our consumer business and have a good mix of established companies and start-ups. There is nothing more satisfying than a good result for a new business that makes a real difference.
About the industry
What are the common PR challenges that technology-led companies face?
Tech companies face the same business challenges as anyone else, but in a fast-moving market. Getting noticed and making sure people understand the benefits and ROI is the first goal. Everyone claims to have a 'solution' these days, but it is not always clear what the problem is. Those of a certain age will remember the ad campaign: "Nobody ever got fired for buying IBM". While this is probably no longer true, and may not have been then, I always wheel this out when talking to clients. Credibility is so important, especially when someone has to make a decision and sign a cheque.
The tech industry itself is constantly changing – how do you keep up with the latest developments to make sure your PR approach is relevant?
At PRPR, we all share a real passion and interest in technology, so keeping abreast of the latest developments comes naturally. We have very strong links to the Cambridge tech cluster and University so that keeps us on our toes. Working for not-for-profit networks and forums such as Cambridge Wireless and CREST, the body that represents the security testing industry, also gives us access to industry experts and good visibility of current issues and developments.
How do you think the PR industry on the whole has coped with the rapid change to digital? What's next on the horizon?
There is a real mix. Some PR agencies and clients think that digital is the only way forward, while others still have their heads in the sand. Our view is that digital is simply another channel for sharing good content. We take a 'horses for courses' approach. For many of our clients with limited budgets and time, Twitter and LinkedIn are important, whereas Facebook is not going to deliver ROI, particularly for B2B clients.
In your opinion, what are the main challenges facing the PR industry today?
To adapt and change, but not to lose sight of the fundamentals of good communication – know your target audience and deliver the right content in the right way. PRs also need to stay informed and up to speed or run the risk of appearing outdated. In my opinion, if you work in tech PR, you need to know your markets and understand your clients.
About clients
Who are some of PRPR's most well-known, or respected clients?
Most of our clients are not household names, but are well-respected and leaders in their own fields. We have always had a strong presence in IT security; for example, we have clients such as WatchGuard, Signify, CREST, NetWrix, IISP and Context Information Security. We have had a long relationship with Cambridge and do some work for the University Cambridge Computer Lab with Professor Andy Hopper and some of the success stories born out the lab, including RealVNC. We are also very proud to work for the Consumer Electronics Association. We have been running the CES press scholarship scheme for five years and introduced the CES Unveiled LONDON press event two years ago.
Tell us a time you devised a campaign for a client through social media – what was the brief, the approach, and the result?
We have never devised an SM only campaign, but have successfully integrated SM into most of our activities. For example, we exposed a security vulnerability for our client Context Information Security in a new protocol called Webgl. It had a lot of implications for developers and by seeding the forums, using Twitter and targeting the blogging community, word spread across the world and it ended up trending on Twitter.
What advice would you give to recent business start-ups on their PR strategy?
Just do it. A bit of PR for a start-up can go a long way. Obviously, with limited funds you have to be canny and make sure you spend your time and money wisely. Don't be fooled by thinking you need to spend a small fortune on PR and you have to do everything. Start small, stay focused, even do it yourself if need be, but also be aware that there are small, specialist agencies like PRPR that are keen to help start-ups.
About Journalists
Is there anything the agency is particularly experienced at when helping out journalists with their stories?
Journalists will approach us because they know we will help them with the access to information, experts or technology – and we will do it quickly. And because we've been around the block a few times and are well-connected, they know that if our clients can't help we may know a man or woman that can. It may not be a hit for a client but we will have won some brownie points with the journalist.
What are your three tips/rules to building and maintaining strong relationships with journalists?
1. Offer them good, relevant stories and content
2. Be genuine and don't waste their time
3. Do what you say you are going to do and when you said you would do it
If you could ask a journalist one question out of the ordinary, what would it be?
To a small number of journalists – if you say you are going to come to an event, why can't you just drop us an email or give us a call to say you are not going to make it?
About you
How did you get into PR?
A bit by accident. I did my degree in electronics and spent three years in R&D working in the broadcast industry for a company called Rank Cintel. There is nothing more rewarding than helping to design something and seeing it work in action, but I could not see myself doing it for the rest of my life. I responded to a job ad from a PR company in Electronics Times wanting someone who could understand technology and communicate it comprehensively. I got the job and the rest is history. As an engineer at heart, I still love learning about technology and enthusing about it.
What media do you seek out first thing in the morning?
I start the day with Radio 4 and 5 and when I get in the office I check out FT.com and a range of tech news sites and feeds. We have media monitoring alerts so I can see who has been writing about our clients, their technologies and markets.
Name three guests you'd invite to a dinner party and why.
Guglielmo Marconi – I was attracted to electronics because I was amazed at the idea of radio and would be intrigued to see what he thought about how things have moved on.
Stephen Fry – because he is a technology fan and amusing at the same time.
George Bush Jr. – to see if he is the idiot I think he is, first hand.
What's the first rule of good PR?
Content, content, content – and have a real interest in it.