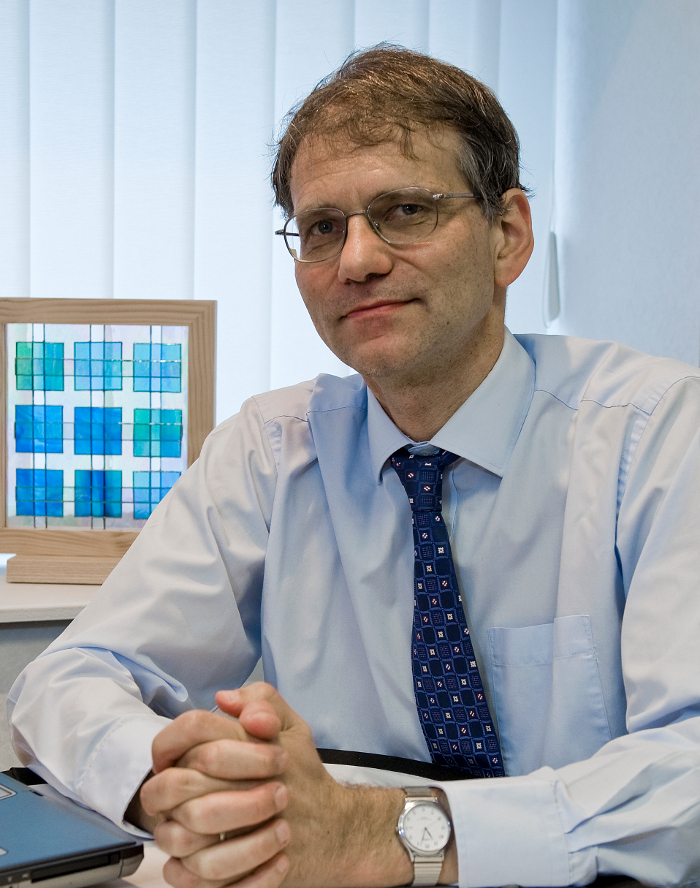 About the agency
Neesham specialises in two major technology sectors, the semicondcutor industry and in AV technology. They sound like they are a long way apart, but actually they aren't – the output from a chip almost always ends up on a display, and we expanded into AV because so many of our electronics clients were moving in that direction. Now we're signing pure-play AV clients too.
What's been happening recently at Neesham?
The year has started well for us – a major opportunity to pitch came in literally on the cusp of Christmas and we won our first new client on 4 January. It's exhibition season of course, and we have four clients at Integrated Systems Europe (ISE) in Amsterdam, including PSCo, a major new win as well as clients at Mobile World Congress (MWC) and Embedded World Nuremberg at the end of February. We are also looking at joining the PRCA apprenticeship scheme and bringing in an apprentice. In addition to being a great way to grow someone new into the company, it's important to create opportunities for new entrants to the PR profession.
What is special about the agency's approach to PR? How do you go about formulating a PR strategy?
Our unique dual focus gives our clients all the benefits of a specialist agency without the single-track thinking that sometimes results. As a specialist, we offer very strong media contacts within each industry sector, a good understanding of the industry, a presence on trade bodies and attendance at the major networking events. But because we operate in different industries with different cultures, our horizons are also much broader – we see the way companies in different industries operate too and that widens our thinking and makes us more creative.
What future plans do you have for the agency?
The two industries that we are in present plentiful opportunities for growth. Though we use social media extensively both for our clients and for ourselves, I see our media contacts and expertise in working with them as our core strength and the platform on which we will build future success.
About the industry
The agency specialises in the semi-conductor and AV (audio visual) industries. How do these industries differ in terms of social media?
Although the electronics industry is online it hasn't really embraced social. A leading component supplier with a strong web presence recently reported that only 3% of its total web visitors use the community elements of the site. This will undoubtedly increase, but there are a number of compelling reasons to believe that user-generated content such as reviews will never have the place in the professional engineering community that they do amongst social users of the Internet. The two main ones are:
– Authority: there is no means of verifying the reliability of information posted on social media sites
– Confidentiality: posting questions and reviews risks exposing design information
Within the AV industry there is very clearly a much greater willingness to comment on stories online, to use Twitter and other tools. This is partly because it is a younger industry but also because the culture is a bit more open.
How do you think the PR industry on the whole has coped with the rapid change from traditional to digital? What's next on the horizon?
For media relations professionals, the objective of getting a 'story' into the news has not changed, but the way in which we go about doing this has. Many journalists use Twitter and write their own blogs. This means they can and should be followed online to see what interests them and they can then be approached in a more relevant way, ensuring you provide what they need. By engaging with them proactively and gaining their trust as a reliable source you can establish a social media relationship. Some headlines on social media sites don't last long but credibility will last a lot longer if it's reposted, retweeted or commented on another site by an editor or magazine with authority.
In your opinion, what are the main challenges facing the PR industry today?
Social media has created the illusion that companies can cut out the media as the middleman and communicate with their audiences directly. That's always been possible – and the fact that it's now easier and cheaper than ever makes it harder to get engagement because everyone is doing it. That's why even organisations that have embraced social media need to maintain good media relations. Respected independent trade publications, local media or national press and broadcasters retain authority and respect and have a degree of engagement with their readers that other organisations have to work hard to replicate.
The recent press scandals in the UK have shown that it is possible to hold media organisations to account when they mess up – very hard to do with individual contributors to social media sites. Though the ways in which we will all access the media and the ways in which they source and present information will continue to change, the fundamentals of PR will stay the same.
About clients
Who are some of Neesham's most well-known, or respected clients?
Our best known client is 3M, a company with which we've had a relationship with for over ten year and we are now looking after four divisions. In our major focus areas, our main AV clients are BrightSign, Magenta, and PSCo. On the semi-conductor side, they are Anglia, Avnet, EnOcean, LSI, LynuxWorks, Marl, Omron, TT electronics and Xilinx.
Tell us a time you devised a campaign for a client through social media – what was the brief, the approach, and the result?
A client in the building automation and control industry wanted to establish itself as the authority for a new set of European regulations coming into force for the energy metering sector. They were keen to embrace social media as a way of directly reaching the influential consultants and specifiers within the industry.
Having researched the key social media outlets and competitor use of these channels, we recommended a staggered strategy that involved establishing a LinkedIn group specifically targeting the UK followed by a regular blog hosted on their own website and feeding into the LinkedIn activity.
Early results have shown that there is a knowledge gap in the UK and that a variety of group members are keen to share information and get involved in the conversations. The client is leading that conversation.
What advice would you give to recent business start-ups on their PR strategy?
Be open to the media and you have a valuable long-term ally. Start-up companies tend to get a 'honeymoon' period with the press and if you use this well to develop good relationships you can build on this as your business grows. Executives from bigger companies, especially listed companies, are often constrained in what they can say – but as a start-up you are much more able to say what you really think.
About journalists
Is there anything the agency is particularly experienced at when helping out journalists with their stories?
Our real strength is building long-term relationships with the media. With over forty years of collective experience of media relations in the semi-conductor industry, we believe that we are known to the majority of journalists and analysts in both the industry itself and the key verticals such as mobile and telecommunications, industrial control, broadcast, etc. AV started as one of those verticals but has now developed into a focus area of its own.
We remain adept at broadening our base of contacts, through our professional and committed approach to working with journalists. We have, for example, developed successful programs for businesses completely outside our focus areas without any base of editorial contacts at all. Editors are our 'clients' too, and we are completely committed to meeting their needs and exceeding their expectations
What are your three tips/rules to building and maintaining strong relationships with journalists?
1. Be completely honest and transparent at all times.
2. If you mess up, admit it and apologise straight away. Most of the really bad media mess ups occur if you're in a hole and keep digging.
3. Remember that the journalist's agenda isn't the same as yours and you need to ensure that they see value out of every interaction.
If you could ask a journalist one question out of the ordinary, what would it be?
I'm not sure where this question is leading me… but it's always fascinating to find a journalist (or a sales person) with an unusual 'past life'. I know one who was a champion cyclist and another who was a relatively successful rock musician before going into the media.
About you
What media do you seek out first thing in the morning?
My daily paper – The Guardian. I confess I prefer to read it in print, but if it's late or if someone else in the family grabs it first I read it on my iPad.
Name three guests you'd invite to a dinner party and why.
Rebekah Brooks, the McCanns and Bristol landlord Chris Jeffries. Completely aside from the issue of hacking, I'd love to hear Brooks justify her paper's editorial policy face to face with some of the victims of its worst excesses.
What's the first rule of good PR?
Honesty at all times.