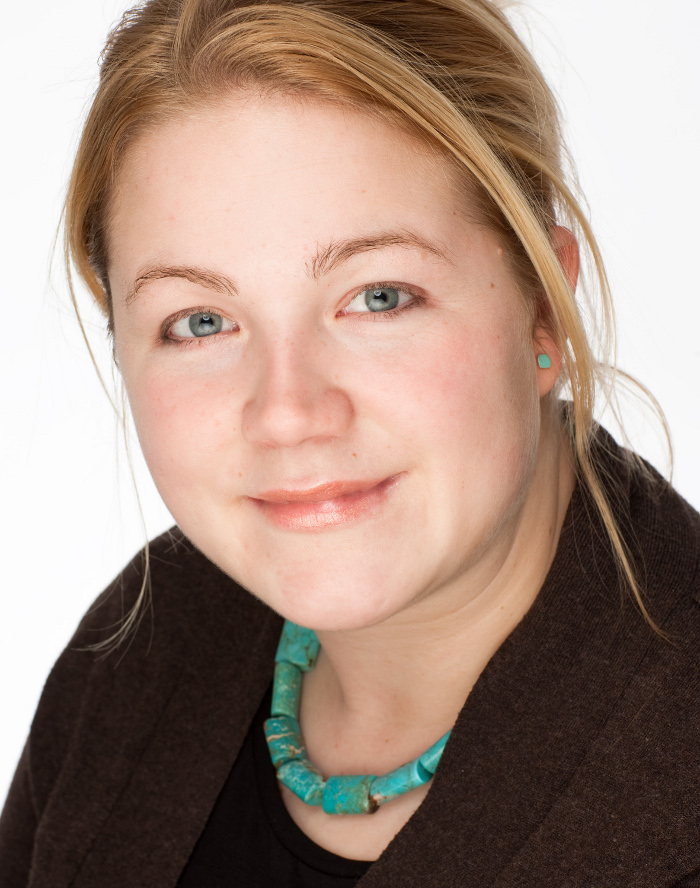 Our first PR interview of 2012 shows how CubanEight performs only the most accurate aerobatic maneuvers, in PR terms, of course. Co-founder Rachel Brewin drives home why aligning PR campaigns to real business objectives is crucial.
About the agency
What industry sectors does the agency specialise in?
There's no single sector. We work with clients across a range of business areas as well as with the private and public sectors. Both myself and the other co-founder of CubanEight, Sian Gaskell, have spent a lot of time working with clients in the technology sector, so that is an area that has naturally developed since we launched, but we continue to work with a wide range of businesses.
What is special about the agency's approach to PR?
We have the rare combination of really big-name experience combined with the dedication of a smaller agency where every client is important and really matters.
How do you ensure your clients get the right coverage in the press?
There are many different elements to this, but I think the key phrase here is 'the right coverage' and that can only be achieved if the outcomes for the PR work are made really clear from the start. Aligning the PR campaign with real business objectives is crucial, and ensuring the PR works towards these aims is how the right coverage is secured.
What qualities do you look for in new recruits?
Enthusiasm and a positive attitude are key, plus a really solid understanding of the media. There are lots of other qualities that are important, but a good attitude goes such a long way to working around problems and finding ways to achieving the end goal.
About clients
Can you list some of your most well-known, or respected clients?
Oxfam and Co Pilot Live are probably the names which most people would know best in the consumer space. Other clients include the Direct Selling Association, the trade body which represents companies such as Avon and Amway, plus BuzzCity, a global mobile media company. We also work with Guardian24, a mobile application for lone worker safety, and we lead the global campaign as well as the UK work for software security firm Clearswift.
We're also extremely lucky to work with a range of brands that occupy a challenger position in their market. A good example here would be First Utility, which is the UK's largest energy supplier outside of the Big Six companies.
Tell us about one of your clients you are working with at the moment. What campaign do you have planned?
It's been a great year for First Utility. There have been so many opportunities over the past few months to get them involved in the current energy debate. They have a really different proposition which involves innovative smart meter technology and it provides ample material in the current economic and news climate to be able to support their business objectives through PR.
Do you target social media often in your campaigns? Do you find it a useful tool, or is traditional PR more effective?
Yes, there is a strong online and social media element to many of our campaigns. From engagement with bloggers as part of the core outreach, to contributing to and developing clients' blogs and making recommendations for topics the CEO should be tweeting on, it's very much at the core of that we do.
Is there a potential client you'd love to work for?
Yes, lots…some of whom we're speaking to at the moment. Generally speaking, we're keen to work with clients that have ambitious and exciting briefs and also have buy-in to the PR campaign throughout the company to enable it to become a fully integrated part of the success of the business.
About journalists
What can you offer to journalists seeking a story on one of your clients?
Products, events and reviews etc, yes all those things. But what we aim to build up to with all our clients is the ability to offer a unique insight and knowledge that makes them a vital ongoing contact for that journalist moving forward.
How do you build and maintain strong relationships with journalists?
Quite simply, we aim to make sure that the contact we have with them is intelligent and informed and offers them something genuinely useful. We are in the fortunate position with the majority, if not all, of our clients to be able to give genuine counsel on what really makes a story and how to best position what they want to convey to their audience.
In your experience, do you think the relationship between journalists and PRs is always harmonious, or is it more of a love-hate affair?
I've seen both, but if both sides are approaching their roles in a professional manner, there is no reason why it can't be not only a harmonious relationship, but a long-term and mutually helpful one.
How do you think the PR/journalist dynamic will change in the future?
I think communication is becoming more and more transparent and this will continue to evolve, particularly as the influence of online communications grows and grows. The image of PR as 'spin' from the Labour /Alistair Campbell days already seems incredibly outdated and simply not something which correlates with the majority of work being done by PR professionals today.
About you
How did you get into PR?
Totally unintentionally is the short answer! I'd always envisaged a career in the science / environment sector but ended up having a major re-think after graduating. I was lucky enough to work with some great agencies in the early days of my career which confirmed my decision that PR was a career I wanted to pursue.
Name three guests you'd invite to a dinner party and why.
Not all of them still alive…but:
Bill Gates – I always find it inspiring to speak to people who have really 'made it', and I try and take some small piece away from that to apply to my own business.
American aviation pioneer Amelia Earhart, the first person to fly solo across the Atlantic Ocean. I've flown myself for a while now, and she's someone I have always admired.
Hugh Dennis – to lighten the mood. I like his humour!
How useful do you find social media?
It's been incredibly useful as an addition to the more mainstream networks we use as a business, from spreading the word about recruitment and sharing successes to asking advice on specialist suppliers. From a client perspective it simply can't be ignored, and we've secured a range of great media opportunities from spotting journalists requests on social media platforms.
Do you attend networking events? If so, which are you attending soon?
To be honest, I tend to be quite selective with networking events, so many can be hit and miss. We tend to try and develop our network in different ways – so for example we worked on a pro bono basis for a business event which has raised the agency's profile amongst a range of companies we were keen to engage with. We have also become increasingly involved with the CIPR which has been a good thing for us as a growing agency.
What is the best piece of business advice you've ever been given?
Quite a few people suggested I set up my own agency and I'm now so glad I took that advice. Another piece of advice, which although slightly clichéd is so useful, is 'PMA' – Positive mental attitude! It's so important.
[lnk|http://cubaneight.com/|_blank|Cuban Eight]
[img|jpg|Rachel Brewin]