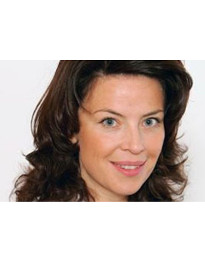 What's been happening recently at ENS?
Over the past months I think everything has. We have just moved to great new premises, we have some new faces join the company, we've won a hat trick of new business in the past month and have just launched The Sports Technology Awards.
Tell us about your recent addition to the team, Enso the Pig (!)
Enso is an old hand here. He started off as a concept to show how we can get behind the scenes of sport. One of the account managers brought him in one day and challenged everyone to embrace the idea – which they did with more enthusiasm than we really expected.
It got to the stage where Enso was living the dream; 5 Live had him in the commentary box for the Wales v England 6 Nations game, he has walked across the sports desk of ESPN during a broadcast, been in the Grandstand studio during a big match, Leicester Tigers took him on the team bus to the Premiership Final and Enso went along to Craig Bellamy's Foundation Dinner with the team at Man City. It got to the stage where he needed a stunt double.
We calmed things down with him a bit recently as we felt we had proved our point and it was getting awkward getting random people calling up asking him to go on tour with their teams. He is taking time out for now and concentrating on tweeting weekly 'Pig Wisdom' sports motivational quotes (@ensothepig)
Have you worked with any major sports stars? Who do your clients tend to be?
We have been very lucky and worked with a lot of big names, including sports personalities, brands, governing bodies, charities and rights holders.
I believe that, as a small agency, you need to be very specialist or completely general; until a couple of years ago, simply being in sport made us niche enough but as the sector has grown and a lot of agencies within it have consolidated, we decided to reposition.
Our core areas are sport, talent and enterprise. Because of the way we conducted campaigns for sports organizations and personalities, we have found that business people ask us for help too. This in turn has led to us picking up briefs to look after their PR interests – both in and beyond sport.
The culture at ENS is very entrepreneurial – that is not as much a factor of size but of attitude. Clients who work with us like the fact that we are independent, nimble, committed and creative as well as having good business sense.
How does the agency structure its teams for client work?
Fairly traditionally in that the client gets an account director, manager and exec. We are very open in pitching and pricing so clients know exactly who will be doing what on their account. We don't send in the big guns to secure the business and then leave a pile of junior people to deliver it.
Tell about a recent social media campaign – what was the brief, the approach, and the result?
We embraced digital about two years ago but rather than have a separate digital team, we took the decision that everyone in the agency would be highly knowledgeable on the subject. It was a strategy that has more than repaid the investment.
One client we did work for was the Forestry Commission who wanted to get more cyclists and mountain bikers using their tracks. They had a very small window to deliver fairly demanding results in and, being public sector, the budget was not extensive. By mixing traditional PR, social media and online PR, my team doubled the web traffic within five months. Not only did this exceed the target, we delivered a month early. On top of this, we created an online 'legacy' of page one search engine rankings for over 70 keywords as well as a large Facebook user group but the best bit is that the web traffic is still growing as a direct result of the work that we have done
Not only did the results delight the client, they met us just twice during the whole campaign as they saw very quickly that they could trust us to get on with the job.
How would you deal with a crisis for a client with a reputation that has been shattered? How would you advise the PR team of Lance Armstrong or even Oscar Pistorius?
These are two vastly different cases; cheating in sport is one thing, killing someone, by accident or design, is another.
The things that can influence the advice we give is how well placed someone is to face a problem but largely we adhere to five key points:
· Don't go silent – if you do, you allow the media to set the agenda and you could be facing an inflated situation when you do decide to talk
· Get buy-in for what you are going to say from everyone around you, the last thing you need is someone contradicting you once you have made your statement and if you do have a dissenter in the camp, better to try and establish this then deal with it before going public
· Decide on your key message and communicate it clearly. Say it once, say it loudly and then shut up
· Where possible try and make sure you have the final word so your version of events is the one that people remember
· Even if your friends or colleagues want to support you publically, ask them to check with you first. Whilst the support is a source of comfort, it can also be giving artificial life to the story as it gives the media more to write about.
With the nature of PR continuously evolving, how best can people prepare for a career in the industry?
There are a variety of good uni and post grad courses but there is no substitute for a good attitude, reading a decent paper and watching the news. I am amazed at how many interns apply to us – including those from journalism school – who never read a paper or watch a news programme. I have huge sympathy with journalists when they say they are sick of PRs pitching wholly inappropriate ideas to them, that sloppiness would annoy me too.
Are there any reoccurring challenges or themes that relate specifically to the sports PR industry?
Many but one that really frustrates me is the old chestnut of match day entertainment. We know categorically that British fans get to their seats minutes before the game, go to the bar or the bathroom at half time, then leave as soon as the fixture finishes. Yet we still see lame pre-match and half time promotions. I feel really frustrated when I see this because sponsors have spent budget in good faith and this money could have been invested better elsewhere.
How did you help out journalists when handling sports briefs?
Regardless of how big the event or who the client is our ethos is the same. We gather as much information as we can at the start of the project so we always have appropriate, accurate, diverse and fresh collateral for any inbound calls. This way everything we have is client-sanctioned so we can deal with most enquiries without having to revert to the client. Journalists invariably value a speedy response and being able to send information quickly usually results in better coverage.
As a specialist sports agency, you must be in constant contact with sports journalists. What are your three tips/rules to building and maintaining strong relationships with them?
1. Be honest
2. Be helpful
3. Work quickly.
If you could ask a journalist one question out of the ordinary, what would it be?
I honestly can't think of one.
What do you do day-to-day? What does your role involve?
It's a cliché but no two days are ever the same. One day I can be in back to back meetings and pitches, another I can be speaking at or attending an event. However every week I am in the office for one to two days working directly on client accounts with the team. I set up ENS and kept it relatively small because I wanted to be hands on in delivering good PR for clients.
Name three guests you'd invite to a dinner party and why.
My best friends and my brother; geography and work means we don't see nearly enough of each other. I am sure it would be fascinating to meet Brunell, Livingston or the Pope but for me time out is precious so best spent with family and friends.
What's the first rule of good PR?
Understanding what you want it to achieve.