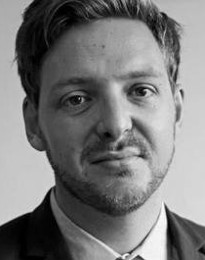 Starscream launched just six months ago. What clients do you have and what work have you been doing for them?
We've got three clients at the moment. Japan's best-selling headphone brand Audio-Technica, London's luxury audio store Audiolounge.co.uk and Naim Audio from Salisbury, makers of cutting edge hi-fi.
What made you want to leave journalism and move into PR?
The opportunity, really. It's a common move but I had avoided it in the past. At this point, there's plenty of opportunity and a chance to be unique in an exciting market. Traditional PR has changed dramatically over the last few years and I felt we had enough new methods to offer clients real benefit quickly. I also think it's hard to argue that there's a better qualification to become a PR right now than being a journalist on national publications.
Is it worthwhile setting up your own agency? What are the risks, and what skills do you have to have to see it through?
There are risks with any new business and in PR, clients could simply say no as you have no proven track record – we were braced for that. I think the skills you need are a basic head for business, people skills, and good time management. It is worthwhile setting up on your own, especially if you care about your ideas and don't want to take them to a larger agency.
What work did you do for Audio-Technica?
Starscream has helped establish Audio-Technica in mainstream media like The Sunday Times, MSN, The Independent and The Mail on Sunday. Part of the technique was explaining the brand story and presenting the facts of their success. The important part was meeting with media and offering product demos. Starscream also brought in DJ Yoda to help with turntable products and created press releases that really explained the fun and practical use of vinyl, rather than simply talking about product specifications.
How about your other clients?
For Audiolounge.co.uk, Starscream got key journalists from How to Spend It, MSN, Metro and more through the door so they could hear what high-end audio really sounds like. They were surprised and the coverage in the national press was a great accolade to the store, really. Their reference system is a £350,000 hi-fi and not many people get a chance to hear vinyl and digital music played using such a system. We also enlisted a key photographer to help the store show their landmark products to interior and style magazines in the right way.
Naim Audio launched an exciting product in Las Vegas at CES 2014 called Statement, the UK's most powerful hi-fi amplifier with a unique design. It's more Tate Modern than tech, really. Secret until launch, we briefed key media under NDA and ensured that they visited Naim Audio at the exhibition and arranged exclusives with Wired UK and Yahoo. The support at CES led to coverage in The Guardian, The Daily Mirror, The Mail on Sunday, MSN and the Metro in 24 hours and created interest in many other titles and sites as a result. The Wired feature ran ahead of a Porsche and Nike feature as a front page reveal and involved an exclusive photo shoot in East London.
We also helped Panasonic over Christmas when they needed support to place their award-winning TVs in key men's magazines and papers.
Has the increase in social media and digital platforms made it easier to do PR for clients, or harder?
For Starscream Communications, social media is a core part of gathering coverage and identifying opportunities. We know how the media uses Twitter because we've been on the other end. Social media is now more important for PR than the telephone and that is a huge challenge for agencies who are used to working in a certain way.
The challenge is developing a presence with the right media online and not using social media as a corporate blog – there's many agencies that cloud their feeds with marketing nonsense and that's the challenge, I think – convincing media that PR is useful in social media terms. The Starscream twitter @starscreamcomms feed shows links to new products, an iPad-friendly press lounge and images which are topical and suit forward features. We also embed the feed on our website beside feeds from our clients. If you get it right, your social media can be the making of your agency.
PR agencies are now competing against a whole range of communication specialists – from social and advertising agencies, to in-house teams and freelancers. How do you stand out from the crowd to win the pitch?
I've yet to understand what benefits a social agency brings to the table, really. I think there was a time when social media was new and an agency like that could help a client but Facebook is ten years old. That ship has sailed – everyone has their own ideas on how to use social media and doesn't need to be tutored. They have in-house social media teams for that and the budgets to engage talented external content creators.
In-house PR teams can rarely offer the same skill set as an agency or be as close to the media, purely because of the internal demands upon them. I think an agency who targets media 24/7 is always useful for when the in-house team are dealing with increasingly blurred marketing and corporate comms support.
Advertising agencies are the real challenge to us in the fact that they're setting up PR divisions, because there's less value around traditional advertising at the moment.
When is it appropriate to say no to a client?
It's your duty as an agency to point out a problem with an idea or explain why a particular campaign might create legal problems. If you feel a request is likely to damage your agency or your client's reputation, then that's the right time to say no.
What's the best practice you've seen from a PR? And the worst?
For years, the story of PlayStation has always told exciting stories and had excellent pitches from agencies and in-house teams. It really changed the way the public think about gaming since the mid-nineties.
The worst practice? A PR that I had never met sent me an email when I was a journalist asking for a personal reference for a new client and had taken the time to write one himself for me to approve, noting his all-round excellence as a human being and suggesting that we were very best friends. The real amusement was that he sent it to loads of journalists (who had never met him) and didn't suspect they would talk to each other.
How do you ensure you create tangible results for the client? What methods and measurements do you use?
Every month, we run our coverage on the home page of Starscream Communications and we benchmark these results against many factors. We get millions of readers involved with our clients every month but aims vary. PR may be used to establish a brand or build a new style of communication with the public. We do look at client site traffic increases and sales spikes at key times for reference but never say 'this is how much the coverage would have cost you in advertising spend' because we don't think that's a useful metric for either side. The message attached to the coverage has to have an impact, otherwise the statistics don't matter.
As a former tech journalist, can you tell us what journalists want from PRs?
An amazing story with great pictures or a feature or an interview opportunity that will appeal to their readers and forward features. And the right facts. I think tech PRs often baffle journalists with stats and product details because they think that's what they want or they themselves struggle to understand the technology.
Journalists want the key facts laid out asap so they can assess and inform their readership or fit a story or comment in a feature. A six-page press release around product specifications isn't going to do that and can look dry. If you aren't excited about your story, why would a journalist be eager to speak to you?
Is the need to develop relationships with press journalists as important now since the rise in companies doing their own content marketing and social media?
Content marketing and social media by an in-house team is largely for consumers rather than journalists. If companies think they're one and the same, then there's a problem! It's always important to develop relationships with media for many reasons, from understanding changes to a website or magazine, identifying opportunities and learning about the angle that a certain writer or publication is interested in. You need to constantly learn and understand all media and new members of the media.
The concern for me is that some agencies think you can build a relationship on social media alone and host what amounts to a Twitter call centre somewhere in the back of beyond to target journalists. I've been on the receiving end of useless calls and tweets as a journalist and know it's always better to meet someone in person, not least because a product demo is crucial in technology PR.
What future plans do you have for the agency?
We're planning to grow at a steady pace and are looking for new clients at the moment. Building the right portfolio can help media but also compliments other clients, too. We'd like to have a mobile client to fit alongside our current clients. Other than that, we're expanding a service which we call dynamic press release support, which means creating press releases, images and video on the fly at conventions. It's been successful for us before and I think it's interesting to see a big reveal covered live, rather than a standard press release compiled before the show. Everyone does that and I think media get press release fatigue at conventions…
Starscream can be found tweeting @starscreamcomms.