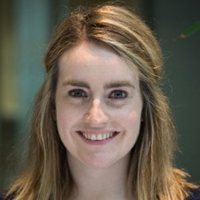 "Communications isn't all about networking; that is very important, but you must be flexible, have foresight and be incisive." says Rita Carolan, Communications Manager at the Financial Reporting Council (FRC). Rita's challenge is to communicate complex financial policy in a way that is simple and clear. 
What does your role involve?
Being a communications professional today is about more than just engaging with journalists; anyone has access to social media now and it only takes a tweet for the reputation of your organisation to come under threat. Therefore, as a communications manager in a very small team my role involves everything from drafting press releases and writing speeches to recording podcasts and building strong relationships with multiple stakeholders.
How do you communicate complex subjects in a simple way?
I always think of the bigger picture and the ultimate aim of what I am doing. The FRC promotes transparency and integrity in business so whether I'm promoting the value of audit standards or good corporate governance, the key message must be to build confidence with broad society that the FRC is working on its behalf.
What is the first thing you do when you get into the office in the morning?
Read the FRC's morning news summary, skim the national press and see what's trending on Twitter.  I then look through my emails and start on the to do list which never seems to get shorter!
Which channels do you use to spread important news in your sector?
My core channels keep growing and include traditional media, RNS, our subscribers via the FRC website, social media, the intranet, stakeholder networks, including our Stakeholder, Brexit and Investor advisory panels, and events.
Working for a public body, I must adhere to strict budgets and processes which means I have to be very innovative with resources. Over the past year in particular we've had to balance being reactive in statements with sticking to our own proactive agenda. I have started recording in-house podcasts and more visual content to support all our announcements to make information more accessible to stakeholders.
What do you think makes a good story?
Balance! When both sides of an issue are reported the reader can make up their own mind rather than being pointed to a certain way of thinking.
What do you wish you knew at the start of your career in communications?
That it wasn't going to be all champagne and air kisses! I Joke.  Probably how quick thinking and constantly switched on to societal moods and trends you have to be. Communications isn't all about networking; that is very important, but you must be flexible, have foresight and be incisive.
Which three publications, news websites or blogs are your must-reads?
I really enjoy the Economist 1864 magazine. I think it is brilliantly written and you can read a mix of stories that keeps you on track of current and emerging trends. BBC news is always reliable, and I follow the Lombard section of the FT.
Follow Rita on Twitter – @ritacarolan
Visit the Financial Reporting Council website