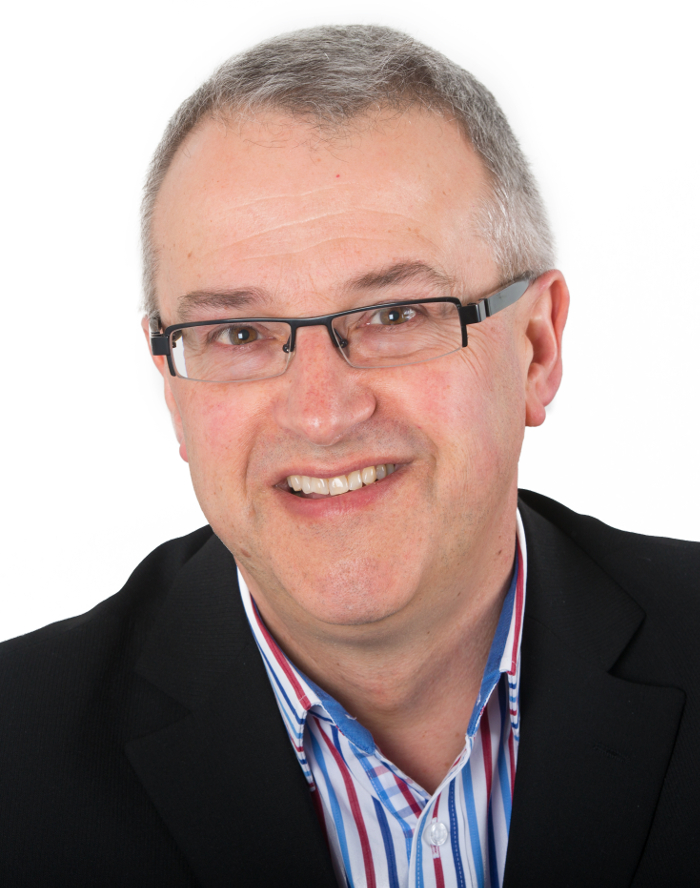 What's been happening recently at Richmond Towers?
It has never been anything less than exciting in the seven years since we completed our MBO. The specialist agency Food Matters joined us in April, so that has provided positive additions to both our people and client list. We have also been picking up new business in our food and drink teams and our third specialist area, sustainability, goes from strength to strength too, working with some cutting edge clients. We moved offices about a year ago to Frith Street in the heart of Soho and I think it has had a positive effect on the whole agency to be in such dynamic surroundings.
What is special about the agency's approach to PR?
We're very good at brand strategy, creative solutions and effective delivery, but always from an understanding of our clients' commercial needs. If we're not adding value, and that usually means adding sales, we're not doing our job properly.
What future plans do you have for the agency?
We have been winning social media business which has previously been with specialist digital agencies in recent months. This is encouraging, and I'm convinced that good PR agencies which understand the subtleties of brand communication and the nuances of use of language are well placed, perhaps uniquely placed, to take the lead in social media. There is already a social media element in almost everything we do, but we will make our social media offering much more visible to clients and potential clients in future.
Has telling a brand's story changed now traditional PR methods have given way to social and digital?
Yes and no. Knowing what makes the story interesting and how to express it are skills which haven't changed. That's always been the disciplinary link between PR and journalism and a lot of those skills are still shared. The exciting thing is the increasing range of opportunities that there are now to tell a good story well. That's where digital has been so positive for brands that are prepared to embrace it. We should never forget though that social media is not about brands reaching out to consumers – it's the reverse. Too many social media campaigns seem to assume that this is just another marketing channel, which misses pretty much the entire point of social media.
What's the best practice you've seen from a PR? And the worst?
I see brilliant practice every day in the office. I think there are still some agencies out there that overpromise and under-deliver and they continue to undermine the whole sector. There are also some agencies that seem to operate in an ethics-free bubble.
In your opinion, what are the main challenges facing the PR industry today?
Despite the best efforts of the industry, there's still a big gap in understanding – even among some marketers, let alone in boardrooms – about what PR is and what it can achieve. In that climate it's easy to cut PR out of a business plan, so we need to continually demonstrate relevance to businesses and the bottom line.
Who are some of the agency's most well-known, or respected clients?
Our clients include Alpro, Chivas Brothers, which includes brands like the Glenlivet and Beefeater, Irish Distillers (Jameson), General Mills, Maldon Salt, Fisherman's Friend, Tabasco, Havana Club, Olmeca, LED Hut, NIBE Energy Systems, Terravesta.
Tell us a time you devised a campaign for a client through social media – what was the brief, the approach, and the result?
Our campaign at the start of this year for Alpro was a great integrated campaign led by social media. We tapped into the trend of people eating breakfast at their desk and encouraged our target audience to make simple, plant-based swaps and create healthy, inspiring breakfasts, which we named 'deskfests'. We used social media tools while integrating with other new year marketing activity to amplify the message at all touch points. At its heart was a Twitter-based competition format where entrants were required to submit images of their most creative desk-based breakfasts via Twitter using the #deskfest hashtag. The most inspirational deskfest entry won a trip to New York.
Over 40 bloggers and tweeters were recruited to boost campaign reach and generate content to prepopulate the online gallery. Each blogger was set a five-day deskfest challenge, which involved making and photographing an Alpro breakfast each morning.
The results were great. The competition received over 1,500 entries. The hashtag #deskfest was used almost 4,000 times, and interacted with (clicked on) over 2,000 times. Deskfest-themed tweets received 8,896,656 impressions and 67,200 clicks. Over the course of the activity, Alpro achieved a 200% increase in followers on Twitter, largely females aged 25-35. Over 20 pieces of media coverage were generated with a reach of 35.8 million and our bloggers created 138 blog posts with a reach of over 6.5 million. The Alpro UK website received a six-fold increase in visits for the same period in 2012. We even had a nice call from Twitter about the campaign.
What advice would you give to recent business start-ups on their PR strategy?
You can't build a business on PR alone, but you can't build one without it. It's up to you whether you choose to harness the power of PR and manage it, or just react to events as they happen, but you can't choose not to do PR.
Is there anything the agency is particularly experienced at when helping out journalists with their stories?
We always used to tell clients that we think more like journalists than PR people and to an extent that's still true. We're certainly aware of the importance of fast, accurate information ahead of deadline, supplying great images, and being available for comment at all times.
What are your three tips/rules to building and maintaining strong relationships with journalists?
1. Always be the conduit, never the gatekeeper.
2. Know what they want before they ask for it.
3. Don't take yourself too seriously (as opposed to the job, which you should always take seriously).
If you could ask a journalist one question out of the ordinary, what would it be?
What took you into journalism in the first place and is that why you still do it?
What media do you seek out first thing in the morning?
Radio 5 Live when I'm shaving, Radio 4 on the way to work, one or more of the nationals (deliberately different each day) on arrival at work, and a whole variety of news and sport feeds in between.
Name three guests you'd invite to a dinner party and why.
Dion DiMucci, Wreckless Eric, and Bid from The Monochrome Set. If their talk is as good as their music, we're in for a fine evening.
What's the first rule of good PR?
Tell the truth well.