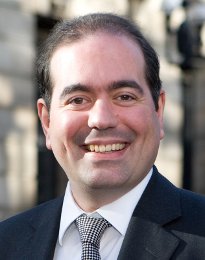 About the agency
What industry sectors does Lehmann Communications specialise in?
Corporate, financial, professional services, consumer brands and luxury.
What is special about your agency's approach to PR?
We only speak to journalists when we have real client news.
How do you ensure your clients get the right coverage in the press?
Our clients have something important to say or an opinion worth expressing which is worthy of reporting.
What qualities do you look for in new recruits?
We always look for candidates with a demonstrable background in another business area. After all, how can you advise a client if you do not have any relevant or alternative experience?
What has been the biggest challenge for the agency?
Transformational growth.
In your opinion, what are the main challenges facing PR today?
Survival in a competitive marketplace, changing use of technology and retaining and recruiting good people.
About clients
Can you list some of your most well-known, or respected clients?
Too many to list.
Tell us about one of your clients you recently worked with. What was the company's brief, your approach and the result?
Fox lawyers. Ronnie Fox at the height of the banking crisis was prepared to go on the record and say that Sir Fred Goodwin was entitled to his contractual rights of pay, bonus and pension. Our approach guaranteed immediate broadcast coverage on all the news stations, BBC Newsnight, Radio 4 Today programme and numerous other national publications at a time when no-one else was prepared to properly debate the issues. The result is that Ronnie Fox is the go-to-lawyer of choice for Captains of Industry seeking employment advice.
How do you balance the use of social media and traditional PR in your work?
We use all channels all the time.
Is there a potential client you'd love to work for?
A political party in the run up to a General Election.
What has been your most memorable work for a client?
Working for charity. Some years back, a single article in the Mail on Sunday resulted in over £50,000 in cheques being received by the Malcolm Sargent Cancer Fund for Children (now known as CLIC Sargent).
What are the main issues for your clients right now?
Ensuring a return on investment.
About journalists
Which areas of the press do you communicate with the most?
There is nearly always a lawyer behind every announcement and approximately 35% of our work is legal related.
Which media outlets or journalists do you find you work with the most often?
Frances Gibb, Legal Editor and Edward Fennell, Legal correspondent at the Times.
What can you offer to journalists seeking a story on one of your clients? (eg events, access to review products/trials).
Factually correct newsworthy information, third party commentary from experts in their field and a good picture (which is a thousand words).
How do you build and maintain strong relationships with journalists?
You are only as good as your last news item.
In your experience, do you think the relationship between journalists and PRs is always harmonious, or is it more of a love-hate affair?
We have different skill sets and always provide information to journalists in a format which they can best utilise.
How do you think the PR/journalist dynamic will change in the future?
We are seeing more and more journalists joining PR agencies.
About you
How did you get into PR?
Worked in recruitment and stock broking pre and post Big Bang before joining two PR agencies, McAvoy Wreford Bayley and Citigate.
What media do you seek out first thing in the morning?
Radio 4 Today programme.
Are you involved in any other projects?
Governor of the City of London School, a member of the Ballet Rambert Campaign Committee and trustee of Noah's Ark children's hospice.
Name three guests you'd invite to a dinner party and why.
David Cameron, Prime Minister – great supporter of what he is doing; Sir Mervyn King, Governor of the Bank of England – for telling the truth about banks not lending and David Dimbleby, BBC Question Time – favourite television programme.
Do you attend networking events? If so, which are you attending soon?
Yes. Luxury Briefing Awards at the Corinthia Hotel and Boodle Hadfield private preview at Portland Gallery.
What's the first rule of good PR?
Tell the truth, even if you cannot say everything that you would like to.