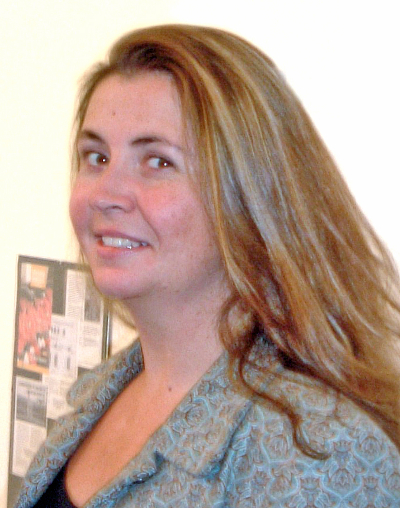 About the agency
What has been happening recently at Omarketing?
It has been a busy year. We are working hard on the second outing of the Tech Trailblazers Awards for enterprise tech startups – and it's a global initiative, so it's no mean feat. The submissions deadline is next Thursday 12 September, so it is very much crunch time, and we're really excited about it. So any PRs with startup clients or within tech startups should certainly have a look if they are interested in big publicity, mentoring, prizes and even a nomination to Morgan Stanley's invite-only CTO Summit.
On the PR front, the most recent additions to Omarketing's client roster are GFT Technologies, a financial services IT outsourcer and consultancy and Headforwards, a Cornish outsourced software development organisation.
How have you promoted the Tech Trailblazers Awards, and what coverage have you achieved?
We have worked closely with our judges – a real technology "who's who" of industry experts, in-house technologists, CTOs, analysts, bloggers, and journalists. We have also relied heavily on social media, and we've had a lot of support from journalists including Tom Foremski (Silicon Valley Watcher), Don Seiffert (Mass High Tech), Ken Rapoza (Forbes columnist), and Dan Raywood (SC Magazine), and from our media sponsors such as Computing, GigaOM, Startup50, TechinAsia, Technodes, and The Next Silicon Valley, to name but a few. Another important element is our community partner network, which includes industry associations and tech communities such as Afrilabs, Chinaccelerator, VLAB (MIT/Stanford alumni), The Green Grid, SNIA, Cloud Security Alliance and many others. They have been brilliant at spreading the word to their members too.
Who are some of Omarketing's most well-known, or respected clients?
We have quite a spread of great clients: Avere Systems (NAS optimization pioneer), CODE_n (global tech startup awards), Debriefing Software (IBM storage resource management as a service), Fibre-to-the-Home Council Europe (industry association), GFT (financial services IT outsourcers and consultancy), Headforwards (outsourced software development firm based in Cornwall), IDATE (technology and telecoms analyst firm), Ogone (online and mobile payments specialists) and last but by no means least, Tech Trailblazers, a global enterprise tech startup awards program.
What has been your biggest PR/communications challenge?
Every campaign brings its own challenges. PR is like sales: You can't rest on your laurels, and there is always a new opportunity sneakily disguised as a challenge in every message you want to share.
But, personally, the biggest challenge I have had to face is stepping out from behind the client, as I am now the spokesperson for the Tech Trailblazers Awards. I now have much greater empathy for all our client's spokespeople. I have a huge amount of respect for anyone who is able to stand up and talk about what they are doing in the public arena.
How does the agency's PR offering differ for start-up companies?
I don't think it does, but with startups we do tend to get pulled into more aspects of the organisation's activities, including social media, marketing and even sales. But that is all part of the excitement.
About the industry
What are the common PR challenges that technology-led companies face?
One of the biggest PR challenges for tech companies is simplifying what they do for a less technical audience, and then presenting that information via a third party, such as a journalist who may also not have an in-depth knowledge of the company's space.
What's the best practice you've seen from a PR? And the worst?
I think there are a lot of brilliant PR practitioners, but the key practice I like to see is an ability to work closely with a client as part of their team, with their business objectives as the drivers. The worst practice? Well, it never looks good to badmouth the competition. We'll leave it at that.
About journalists
Is there anything the agency is particularly experienced at when helping out journalists with their stories?
We love what we do, and I think that is something that makes for a good working relationship with journalists. Over the years we have been fortunate enough to receive praise from many journalists for being helpful and informed about our clients. We work extremely well at events and are talented at getting clients in front of influential analysts, bloggers and journalists. Omarketing has also excelled at developing and executing social media plans for clients. Social media is important for journalists today, too, as they are under pressure to promote their stories. We are also skilled at news hijacking and jumping on industry news and trends. Other areas that stand out include securing case studies and conducting research for clients. Those types of third-party validation are hugely valuable to journalists in my experience.
What are your three tips/rules to building and maintaining strong relationships with journalists?
1. Listen to what journalists tell you.
2. Respect their busy work days.
3. If you make a mistake, be honest. If there is one thing that drives them nuts, it is a load of BS, and if you tell a porkie you are bound to be rumbled at some stage – a fast way to lose a great relationship.
If you could ask a journalist one question out of the ordinary, what would it be?
This is one I have asked all the Tech Trailblazers judges. It is probably one that is especially fun for tech journalists:
"What are your first memories of computers? The first computer you used/owned? First computer game you played?"
If I were to answer it, I'd say my first memories of computers involve playing 'Valhalla' (or, should I say, watching one of my boyfriends play it on a Commodore 64). The first computer I owned was an IBM desktop, which was the sum total of Omarketing's IT infrastructure when the company launched in 1998.
Rose is tweeting @Rose_at_O.