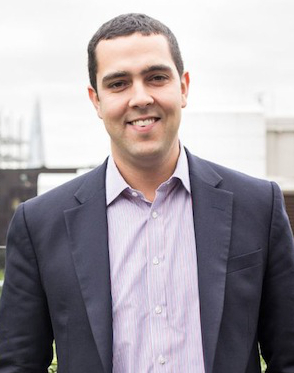 What's been happening recently at Clarity PR?
It's been a whirlwind start to the year with all three offices (London, New York & Berlin) experiencing rapid growth.
Since January, we've won 15 new clients and made four new hires to keep pace with the growth. We expect to recruit two more senior people over the course of the next month or so.
We've also entered into some very exciting strategic partnership deals recently with London Technology Week and the startup accelerator Startupbootcamp. These kind of tie-ups are new for us, but we're very optimistic they'll prove extremely valuable from a whole host of perspectives.
What is London Technology Week and how do you plan to promote it?
London Technology Week is a week of events designed to showcase London as a global hub for technology businesses of all sizes.
We are planning to leverage a whole host of significant assets – including governmental support for the initiative – to drive a high-profile mainstream media relations campaign. We also have a couple of tricks up our sleeve that I can't talk about just yet. Watch this space!
Clarity specialises in startups, mainly in the tech sector. Are there any reoccurring challenges or themes here when working with clients?
Working with startups is great fun and hugely rewarding, but certainly not without its challenges.
The biggest hurdles are associated with how fast startups move, and how quickly they change. The PR goalposts therefore often shift very rapidly as a result.
This makes developing and executing long-term strategies very difficult in most cases. As a result, we're typically engaged on a project-by-project basis to hit very clear milestones very quickly, before moving-on to the next project with a new set of objectives.
As a result of this we don't have a regular revenue stream from retained work. Our growth therefore comes from repeat business (i.e. new project briefs from existing clients) plus new client project work. It's a tough model from a commercial perspective, but it's the only way the majority of startups will operate.
What campaigns have you been working on recently? What was the brief, what approach did you take, and what were the results?
We've recently been working with a German VPN service called ZenMate. Our brief was to raise consumer awareness and drive downloads of product, and position it as a trustworthy and reliable privacy tool.
ZenMate is such a great product that once you've used it, you automatically become an advocate. So a critical aspect of our strategy was to persuade busy journalists to take that first step and use the product. This required a lot of personal outreach to facilitate that important first step.
As well as reinforcing its market position with some landmark stories (e.g. 1m downloads in six months) we then developed an approach based on leveraging the current context of growing fears over online privacy and security breaches. We positioned ZenMate as not only experts in how to browse safely and securely, but also as passionate advocates of a free and unrestricted internet.
For instance, when Turkey banned Twitter, we were quick to react. We shared data on the upload spikes we had seen, commentary on the trends that we'd seen in other global trouble spots and commentary on protecting personal freedoms.
The result was that ZenMate was featured in over 1,000 pieces of Turkish media in one week, and also scored major coverage in TechCrunch, T3, VentureBeat, Bloomberg, GigaOm and many more.
How does the agency structure its teams for client work?
Every client has a dedicated account director who will be a primary point of contact, manage the campaign, advise on messaging and strategy and coordinate the smooth running of the campaign.
Each account director is supported by a media relations team of former mainstream and technology press journalists, who develop content and drive coverage results, and a digital team who are responsible for driving social media programmes if it's part of the brief.
We also have a small number of account execs who are responsible for ensuring the account delivery team has all the requisite tools at its disposal to focus their energies on doing what they do best.
When is it appropriate to say no to a client, whether during the consultation stage or during the campaign?
We're firm believers in giving clients candid feedback at any stage in our engagement with them. Saying "no" is an important aspect of nurturing a transparent, honest and open client-agency relationship.
You have overseen the growth of Clarity from a small niche team to a global company – what's the secret to attracting the best talent and keeping clients happy whilst balancing the books?
There's no secret (as far as I know), unless you count a lot of hard work and some very long hours!
The truth is we're only just beginning to get things right, and that's pretty exciting in itself. We have incredibly low staff churn, lots of very happy clients and we're turning a profit, yet we're a long way off where we think we can be.
With the nature of PR continuously evolving, how best can people prepare for a career in the industry?
I would urge anyone seriously considering a career in PR to focus on two things.
Firstly, work hard on your writing skills. I'm always amazed by the paucity of candidates who can write cogent, clear and compelling copy. It's the single most valuable skill a good PR should possess.
Secondly, once these writing skills are honed, I'd urge aspiring PRs to blog about something they're passionate about and use social media channels – particularly Twitter – to build an engaged online community of people who share this passion.
This is a great way to demonstrate to a prospective employer that a) you have writing skills and b) you can grow and engage an audience.
How do you ensure you create tangible results for the client? What methods and measurements do you use?
85% of our campaigns are focussed exclusively on traditional media relations. In these cases, our strategies include KPIs for each planned PR initiative. These KPIs are usually the number of media opportunities we expect to deliver for each initiative.
When social media comes into play, the digital team use a number of tools to measure the growing social reach of the client's brand.
What are your three tips/rules to building and maintaining strong relationships with journalists?
1. Pitch stories to journalists, don't attempt to sell them your clients' products or services.
2. Understand a journalist's 'beat', and tailor every pitch accordingly.
3. Build a personal connection – whether via social media (particularly Twitter) or, even better, in person.
Finally, what piece of technology kit are you most looking forward to coming out?
Perhaps not a very original answer, but I'm really interested to observe the reaction to Google Glass once it's released publicly. I'm also keen to see what kind of apps are developed for the Glass platform – the possibilities are limitless, I think.
There's been a lot of negative press about it, but my guess is we'll all own a pair within the next two years. It could be a real 'gamechanger' as we say in startup circles…
Sami and the team can be found tweeting at @claritypr.