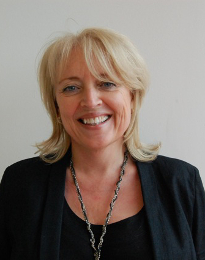 About the agency
What's been happening recently at Amaze?
At the start of the year we bolstered our PR and digital marketing skills creating Amaze Communications as a practice within our marketing and technology consultancy.
We made a number of senior appointments to create a 40-strong team of 'connected specialists', built in response to the way in which the digital landscape is changing. We wanted to unite a group of experts who know the strengths of their individual disciplines (PR, social media, content, search, paid media and platform build) but could also harness the power of channel interconnections as media converges. The ideas starting to emerge out of this cross collaboration are really exciting.
What is special about the agency's approach to PR?
We are using every one of the 'stock in trade' skills of PR – be that creativity, influencing skills, or providing an editorial perspective to content creation and applying them to modern digital communications. We spend time up-skilling every PR practitioner in the team, to build their knowledge of the impact technology changes will have on them and their clients.
What future plans do you have for the agency?
Our strategy is focused on growth. All too often agencies sell channel specific solutions like PR or search in isolation, whereas we set out to optimise the customer path-to-purchase not the channel; helping brands make a better connection with their customers.
This connection has real value if it is fluid and interactive. In the past, the focus has been about creating specific elements such as a website or an advert. The future is about monitoring and responding to the end-user's needs. It is this 'flow' that we are busy focusing on. I expect more roles like content strategists or digital storyteller to emerge, but they will stem from a background in media, editing, or journalism.
About the industry
Since working at Amaze, you've developed the agency's offerings in social media, content and internal communications. Regarding social media, how do you create tangible results for the client?
The best results come from knowing what you set out to achieve, which sounds simple but often briefs can lack precision in this area. In the campaigns and projects we run, spending time creating specific objectives that can be measured has produced the most tangible results. We also find that reviewing progress with our clients at key points in the campaign creates shared ownership; if things need new input – like new quotes, different photography, a newer video etc. – we act while we still have time to influence the outcome rather than leave it to the end of the campaign. We use data, be that Google analytics or Facebook insights, to measure our work, which combined with reach and message penetration, gives clients a sense of value for their investment.
What are the main internal communications issues that companies face?
Working in silos is the biggest issue. The future of marketing centres round a connected consumer who sees over 3,000 brand impressions each day. The media and information they consume might originate in traditional media, social media, or advertising, but consumers rarely pause to note provenance. Without collaboration, brand marketers will find it harder to intercept this elusive customer and cut through the media clutter, regardless of whatever channel or medium consumers are engaged with. So breaking down internal silos and getting brand teams to work together is vital for sustainable growth.
In your opinion, what are the main challenges facing the PR industry today?
Agencies are often specialised and don't feel their counterparts in other areas are competent. It has so often been said that digital agencies claim PR lacks larger brand perspective, while social agencies say media buyers ignore long-term engagement – by not integrating, agencies are missing opportunities.
I think the other big challenge facing the PR industry is media confluence. Converged media exists where two or more channels of paid, earned, and owned media unite and their collaborative efforts are defined by a consistent storyline, look and feel. The PR industry needs to spot where the most symbiotic relationships exist, have a good understanding of the role of all channels and get better at using data to assess performance. Converged media will happen and is happening; if marketers do not take action, the effectiveness of results will suffer.
About clients
Who are some of Amaze Communication's most well-known, or respected clients?
Coca-Cola, Manchester City Football Club, Eurocamp, ODEON, Saucy Fish, Pizza Hut and Travis Perkins.
Tell us a time you devised a campaign for a client through SEO and/or social media – what was the brief, the approach, and the result?
As part of our ongoing social media support for ODEON we were tasked with developing a campaign that would engage and grow its Twitter audience. We picked one subject that we expected them to be both passionate and knowledgeable about – film plots past and present.
Our resulting #Twelevatorpitch challenge 'pitched' popular film plots to ODEON's Twitter followers in less than 140 characters and invited them to guess which film these often cryptic tweets were referring to, and even to create their own to be retweeted by the channel.
Not only did the campaign prove successful in engaging and growing ODEON audiences on the channel, it also demonstrated that with a small amount of encouragement their enthusiasm for film could result in some fantastic user generated content that in turn could be shared on the channel.
What advice would you give to recent business start-ups on their PR strategy?
Define a clear proposition and be single minded about telling a story that supports your point of difference. So often businesses want to explain what they do and it ends up as a list of services, meaning they miss the opportunity to clearly explain why they do what they do.
Simon Sinek gave a Ted Talk on The Power of the Why and it has lived with me ever since.
About journalists
Is there anything the agency is particularly experienced at when helping out journalists with their stories?
Key for us when engaging with influencers is to tell them compelling, useful stories which help to change behaviour and alter opinion and letting the brand or experience we're talking to them about speak for itself.
So whether we're organising press trips, which result in reviews that help to educate and delight the reader about a destination or way of holidaying, or providing samples that enable the journalist to experience and enjoy the benefits of a product which they can then pass on – there's nothing like first-hand experience to help bring out the story behind the brand.
What are your three tips/rules to building and maintaining strong relationships with journalists?
1. Do your homework and read their column or blog often to see their style
2. Only pitch relevant stories
3. Be helpful by being timely, responsive and show some empathy to their busy lives.
If you could ask a journalist one question out of the ordinary, what would it be?
Great as it is to be a journalist – have you ever spent time in PR?
About you
What media do you seek out first thing in the morning?
I listen to Radio 4 whilst getting ready for the day, have a quick review of Twitter and then read The i whilst having breakfast with my 15 year old who delivers said paper (I couldn't read it if it wasn't hand delivered!)
Name three guests you'd invite to a dinner party and why.
Nelson Mandella – fascinating visionary of our time
Mary Portas – because she's passionate
Paddy McGuiness – because he's northern and makes me laugh.
As a good PR, I recognise that planning a dinner party with this mix of characters would be risky– but fascinating nonetheless.
What's the first rule of good PR?
Do your homework and love the English language.
Get in touch with Sandra on Twitter @amazeplc.