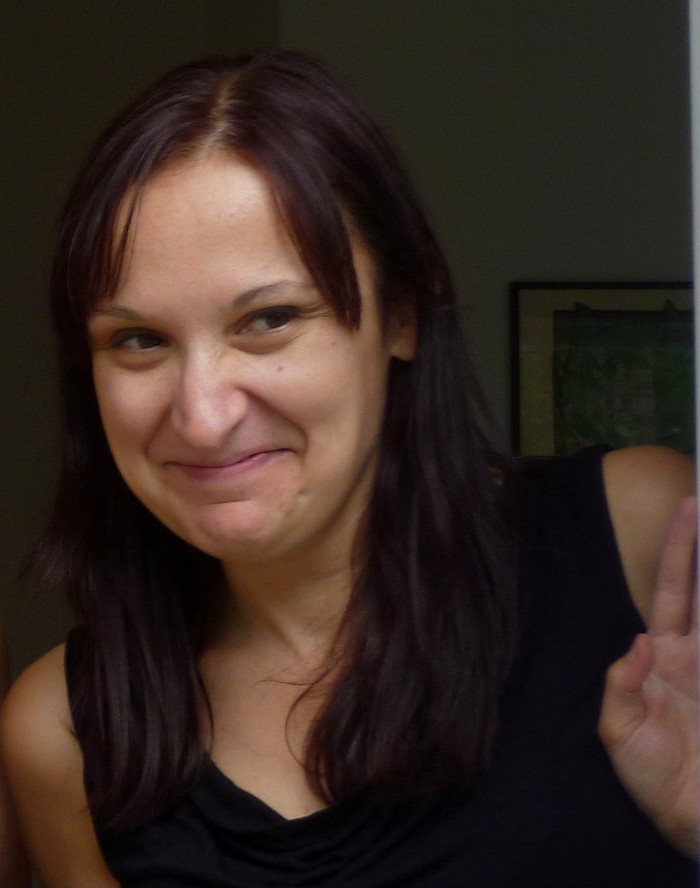 Hi Sara. You've been a freelance PR consultant for over a decade. What types of clients do you work with?
My clients tend to be a mix of SMEs, micro businesses, local authorities and arts and community organisations. I have never specialised by sector as I've always buzzed off learning about new industries. Though I am in Manchester, my clients are based all over the country. Sometimes I can work through an entire contract without ever meeting the client in person.
How do you manage to work without meeting the client?
For some, this may seem an unusual way of working. But clients who approach me via my website or on a recommendation will have already deduced that I'm in Manchester, and were still interested enough to call.
I do schedule regular phone 'meetings' with itineraries to talk through. Me and my clients email each other a lot. Sometimes we text and occasionally we might Skype.
Working in this way keeps costs down and productivity up. On a SME's tight budget, there's no need to negotiate over who pays the travel expenses and whether travel time counts as half or full.
Not having a face to put to a name does not get in the way of me doing my job.
What projects are you working on right now?
Right now, I am working with a fairly typical undefinable mix! Online broker Ascot Mortgages wants me to mainly focus on PR for SEO. Monkey Puzzle Training & Consultancy is looking for profile raising in HR, women's and specific sectors of business media. Two early stage franchisors, personal assistant company Pink Spaghetti and Horse Photographer UK/ Dog Photographer UK need exposure outside of the traditional franchise arena. North Yorkshire hotel The Traddock was recently named Country House Hotel of The Year and is looking to maximise its publicity off the back of this achievement. I blog for award-winning travel support J-pillow. I have also been on the steering group for the new Cheshire festival Amazed By Science. I was approached yesterday by a woman who makes bespoke wedding garters and am looking forward to a very interesting conversation with her.
What's the advantage of using a freelance PR like yourself rather than an agency?
There are many advantages, included much lower cost and better value. It also means that what you see is what you get what. The person who woos you goes on to service the account. I don't think there are many agencies that can say that. As well as this, a small client can feel like small fry with an agency. With a freelance, you're amongst kindred spirits. A freelance is also much more likely to believe they're only as good as their last job. They will never stop trying to impress you.
Flexibility is also key. Like many freelancers, I don't really have a set working week. Evenings, weekends, it's all the same and I can usually meet the tightest of deadlines. Also, although some freelancers do, I don't work with contracts or retainers. I count on the fact that the repeat business will be there because I deliver quality results.
Would you ever set up your own PR agency? Why, or why not?
No. I enjoy doing media relations, not managing people. Anyway, I'm practically office phobic, so my home working set up suits me just fine. I've freelanced since 2001 and the flexibility came into its own when my children were born in 2008 and 2011.
Are there any industry sectors you specialise in, or specialist services you excel in?
I don't specialise in a particular sector. My specialism is media relations.
When is it appropriate to say no to a client?
When what they want me to do will impact too much on the value they receive from me. I am a serial dumper of clients who won't help themselves.
What's the best practice you've seen from a PR? And the worst?
Best practice for me involves expectation management, respect, honesty and frugality. Worst practice is the opposites of all of these.
How do you ensure you create tangible results for the client? What methods and measurements do you use?
The kind of budgets I usually work with don't allow enough time for doing measurements. If I'm working one or two days a month for a client, maximising coverage tends to be their priority. I suppose a subjective measure is how pleased I am and they are with the results.
Feedback about tangible results is always exciting. My training company client just let me know they'd won a large project from a firm of architects, who'd read the occasional column I write for them in BD magazine. Even though I'm keen to explain to clients that this sort of cause and effect result is not guaranteed from PR, it's the bottom line for many SMEs.
What has been your most enjoyable campaign to date?
Working as part of a small multi-skilled team of freelancers to design and create the Get Into Theatre website for Arts Council England. Even for a hermit like me freelancing can be very solitary and I enjoyed this opportunity for collaborative working.